Rickey Hill and 'The Hill' director Jeff Celentano spoke to Aleteia about the real-life story that is in movie theaters Friday.
After a number of years in the making, the incredible real-life story of Rickey Hill, who battled a degenerative spinal disease to play Major League Baseball, is depicted in the movie The Hill, released Friday.
The film is a testimony to faith, family, and sport that will leave viewers cheering from their seats. But it also sends a resounding message of hope: hope that whatever trials and tribulations we go through in life, we should never give up.
The movie stars veteran actor Dennis Quaid as Hill's preacher father, who gives an impactful performance of a man of faith, dead set against his son becoming a baseball player, hoping he would follow in his own religious footsteps.
However, young Rickey believed God gave him a talent for a reason, and as the movie shows, he was not wrong.
While all this happened in the 60s and 70s, Hill's story is one that should inspire many today. And it is a wonderful reminder that faith goes hand in hand with our dreams for ourselves and our families.
Aleteia got to talk with the baseball legend himself, as well as The Hill's passionate director, Jeff Celentano about the movie. Their joy and faith in the movie are contagious.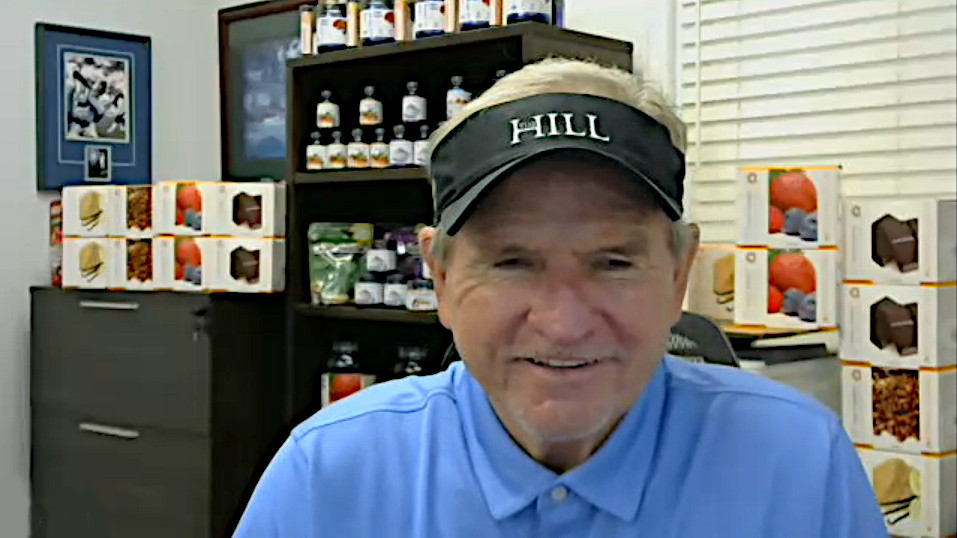 Courtesy of Briarcliff Entertainment
Aleteia: Rickey, as a young boy you battled with so many things: you had to wear leg braces, you faced disease, and struggles with your preacher father finding a fixed home. What was your biggest battle?
Hill: Wow, that is a tough question. Once I got out of the braces … I found out I had a degenerative spinal disease and I had to battle that. That was a tough battle that went on until I was 50 years old, but I had to fight it all the way through baseball. It was getting to the point where it was really tough for me to even get up to bat. So, I would say that was probably the toughest fight, but … I'm really good at withstanding pain.
Celentano:(He laughs.) Rickey has had about 6 car accidents and he drove off an exit ramp about 60 miles an hour into a pit because they didn't label the street as under construction. He showed up to my set about 3 days later with cuts and bruises all over his face and I looked at him and I said: 'What is happening to you?' Then he told me, and I said: 'What are you doing here, you should be in a hospital!' And he said: 'I'm not going to miss my movie for the world.' This guy doesn't quit. You can't kill him no matter how hard you try.
Hill: You can't kill me. I had 3 broken ribs, a femur, a broken skull, cracked skull and a big concussion, and I had all that and I went straight to the set … I had Jesus in the front seat riding in the truck with me.
Celentano:(He laughs.) I tell him sometimes if he just got hit by a bus what a great story that would be!
Hill:(Laughing) I would just feel sorry for the bus.
Briarcliff Entertainment / ©2023 Briarcliff Entertainment
An endless fight
Aleteia: You also had to contend with with your father's opposition to you playing baseball. You spent you whole life fighting things, it seems. Did you ever want to quit?
Hill: Never, never
Celentano: You had that moment you told me like Colin (in the movie Colin Ford plays the teenage Rickey), when you were worried about being paralyzed if you did continue (playing baseball).
Hill: I got a doctor telling me if I don't quit immediately I will be paralyzed on the field. He was right. Five or six years later, I was paralyzed on the field. He was right. So, I had a moment like that that I was scared, sure.
Celentano: That's why he had to have the operation he had.
Hill: I've had several operations on my spine. I've got 9 screws in my spine; I've got 6 cages and a 14-inch rod in the spine.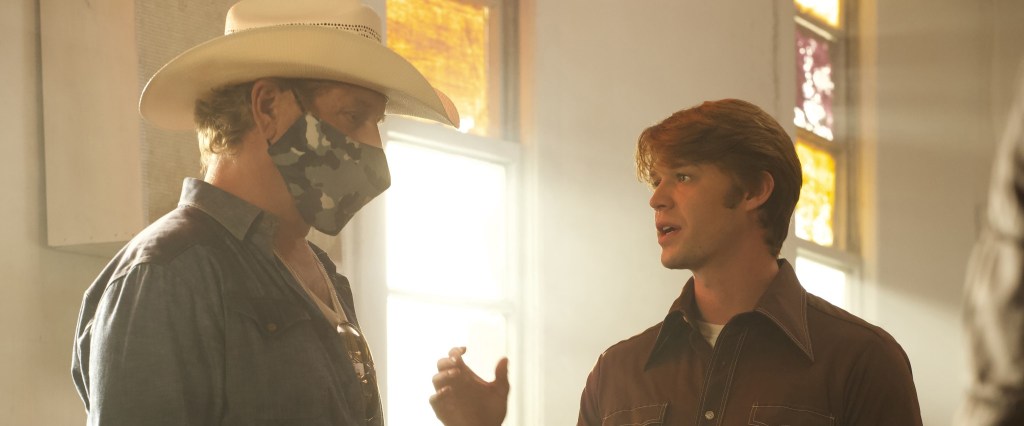 Briarcliff Entertainment / ©2023 Briarcliff Entertainment
One of the most unusual stories ever
Aleteia: Jeff, I know this took some time to come to fruition. It was a real labor of love. Why was Rickey's story so important to you?
Celentano: Well, as you saw in the movie, it was one of the most unusual stories I've ever seen. Dennis Quaid read the script … and one of the first things he said to me was: 'Did this kid really do this? This is the craziest story I've ever heard.' And I said: 'Dennis there's a lot of stories out there we haven't heard before. And this is why I want to tell this one … It took me 17 years to get it made from the day I met Rickey. I read the script that night … I was crying my eyes out at like 2 in the morning … I was hooked. I couldn't get it out of my heart and soul. It still is there.
We just had a screening at Lakewood Church and people were crying, laughing, standing up and cheering … They lost it. It was powerful. Whatever happened to me is now transcending into everyone else who is seeing the movie. That was something that I had from the first time I read his story. I was obsessed and possessed by this movie.
Our conversation with Rickey Hill and Jeff Celentano will continue in tomorrow's edition.