Raising children is a monumental task. Key to their good behavior is creating an environment where they feel loved and secure.
Childhood is the age of innocence, big dreams, and laughter. It's a wonderful stage, but sometimes difficult to guide. Little ones seek to understand the world, and to do so, they need to experience its limits. The role of parents is essential and irreplaceable, setting boundaries and guiding children towards what is good.
Kids are always grateful to grow within a household where there are clear rules, as long as they are fair and coherent.
Here are five tips to help raise children whose behavior is manageable: 
1
LOVE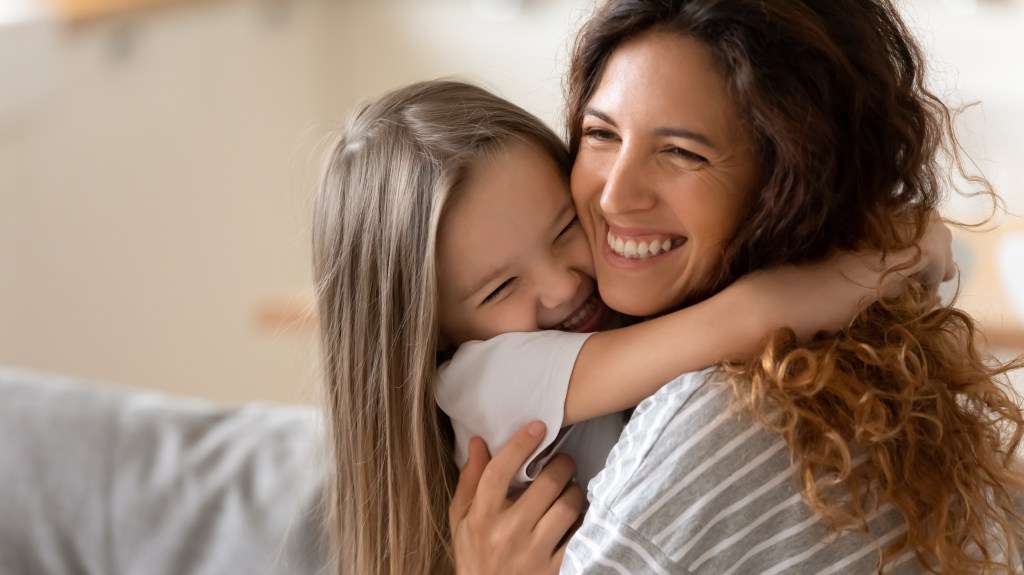 Shutterstock I fizkes
Even if you do everything you can to keep your children happy, it's hard sometimes to get them to obey you. Yet what they're looking for above all is simple: your love. Creating a climate of tenderness within the family is fundamental, as it indirectly contributes to the children's education and development. 
Gary Chapman is a marriage counselor well known among couples thanks to his book The Five Love Languages. His premise: even if you love each other, it's not always easy to communicate. He distinguishes five ways of expressing love depending on each person's personality: words of affirmation, quality time, gifts, acts of service, and physical touch. To find the love language your child understands, simply ask: "How do you know I love you?"
2
VISUAL aids
It isn't always easy for children to find their place in the family. Psychologists even say that some children naturally exaggerate their own character traits to stand out from their siblings. Why do they do this? They believe that love is a zero sum game. Hence, they fear being less loved than their peers. But love isn't divided by the number of children! On the contrary, it's multiplied.
To visualize this, here's an idea: on a sheet of paper, draw two large hearts (one for the mom, the other for the dad), followed by small hearts of identical size inside, with the children's first names (or a photo). This shows that everyone has a place and is loved just as much as everyone else. This drawing can be displayed in a place where the whole family can see it — for example, on the fridge in the kitchen.
3
STORYTELLING
"In the beginning was the Word," says St. John in the prologue to his Gospel. The Word gives life. Analogically, words have the power to give life and motivation to people of all ages. 
It's always a good idea to summarize the love story of which your child is a part, if possible with photos. You can tell the story of your relationship as a couple and as parents, describing the pregnancy and how your child was welcomed when they were born or adopted. Comment on the joys and sufferings you experienced, putting your emotions into words.
In this way, your children can understand if they have falsely interpreted certain past incidents as a sign of a lack of love on your or your spouse's part. This will help free them from anxiety.
4
TIME-OUTS
Shutterstock I David Pereiras
Sometimes, your children may need a time-out. When a child is stepping over the line, it really can help to isolate them for a few minutes in their room, to help them calm down and avoid conflict within the family. How long the time-out lasts depends on the child and the context, but psychologists recommend no more than 10 minutes at the age of three. 
After the time-out, it's important to discuss the situation with your child. You can ask questions such as, "How do you feel? Why did you act that way? How do you feel about it? Can you behave better? If you do behave better, how will it help you?" 
5
UNDERSTANDING EMOTIONS
Channeling your emotions is the job of a lifetime. Naming emotions helps children to accept them, take a distance from them, and thus improve their self-confidence and self-control. You can help them work on this by teaching them to recognize and connect their physical sensations (tears, freezing up, buoyancy, flushed face, the urge to run away…) with their emotions, asking them what makes them feel that way and what they need when they experience these feelings.