Imposing as the monastery might be, some of its most impressive features are still overlooked by many.
Perched on the peaks of the Montserrat, the Benedictine abbey of Santa María de Montserrat has drawn pilgrims since its very foundation in the early 11th century. And imposing as the monastery might be, some of its most impressive features are still overlooked by many. While it is celebrated for its stunning location and the venerated Moreneta (Montserrat's Black Madonna), there are several lesser-known facets of this remarkable monestir that often escape the spotlight. Take, for example, the many ancient hermitages (some of them even older than the monastery itself) that are scattered throughout the mountain – and that are still available for pilgrims and hikers.
As you delve into the sacred mountain's history and culture, here are three intriguing aspects that may surprise you, shedding light on (1) the monastery's geological marvels, (2) its renowned boys' choir, and (3) its artistic treasures.
Montserrat is a geological marvel
One of the most surprising facts about Montserrat is its geological uniqueness. The name Montserrat itself means serrated mountain in Catalan – a name that perfectly well describes the jagged peaks and unusual rock formations that surround the monastery. When seen from the distance, the mountain indeed looks as though it doesn't belong there – as if it were a supernatural intervention of sorts. These remarkable formations are the result of millions of years of geological processes. The rocks are primarily composed of conglomerate, a sedimentary rock formed from the accumulation of pebbles and gravel. Over time, erosion and weathering sculpted the mountains into their current distinctive shapes. The monastery stands on top of this geological wonder, thus attracting not only pilgrims but also geologists and nature enthusiasts.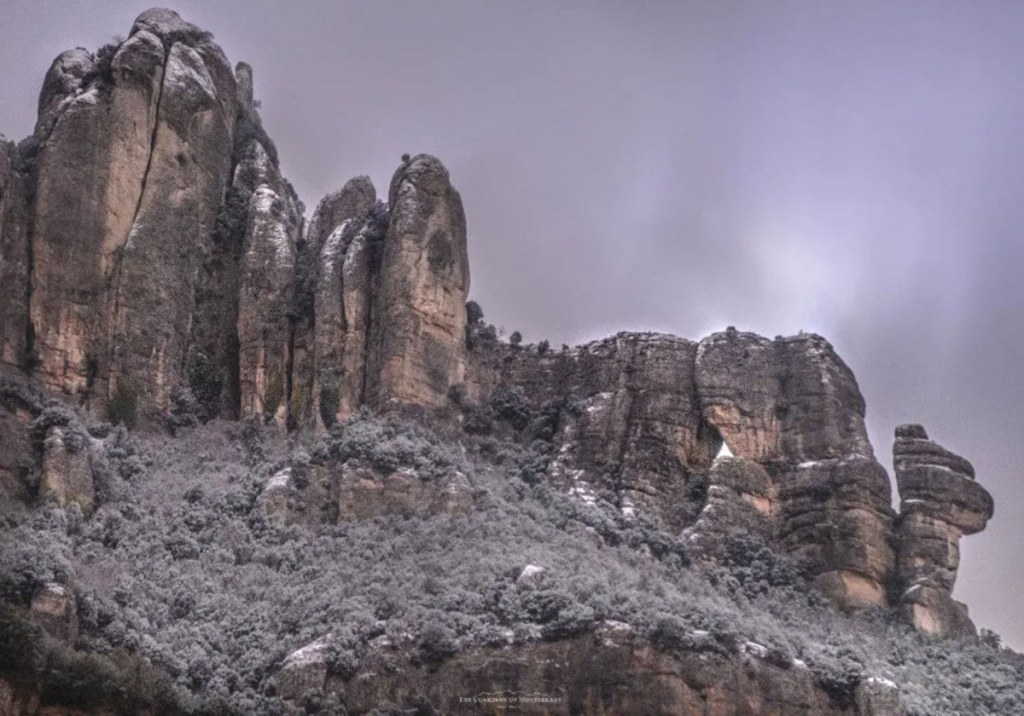 The famed Escolania de Montserrat
While the monastery is well-known for its religious significance, it is also home to a renowned liturgical boys' choir known as the Escolania de Montserrat. Founded in the 13th century, it is one of the oldest and most prestigious boys' choirs in Europe. The choir consists of about 50 boys aged 9 to 14 who receive a full education at the monastery's school while also performing in the basilica. In fact, the school provides them with an integral (not only musical) education so that, when their stay in the choir is over, they can continue their studies elsewhere. Their exceptional voices have graced numerous international stages and recordings, making them an integral part of the monastery's cultural heritage.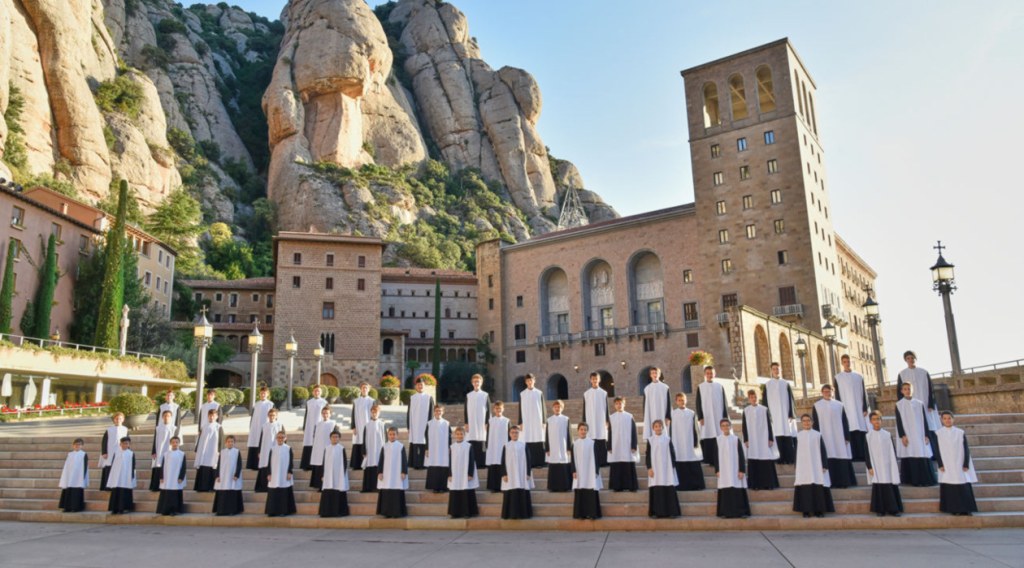 abadiamontserrat.net
Artistic treasures
Montserrat Monastery, as most places of worship, is also a repository of art, culture, and tradition. While many devotees come to see and venerate the famous Black Madonna statue, few are aware of the monastery's impressive art collection – a collection the monastery has preserved throughout the centuries, as most of these pieces are considered world heritage. The monastery houses a diverse array of paintings, sculptures, and artifacts from different periods in history. Even more so, the Montserrat Museum (yes, there is a museum on the mountain), which is adjacent to the basilica, preserves and displays works by renowned artists such as El Greco and Picasso. Caravaggio's famed Saint Jerome in Meditationis also part of its collection.
rutamariana.com
Exploring these lesser-known aspects of Montserrat adds a further layer of appreciation for the significance of this Benedictine gem. Whether you are a pilgrim, a nature enthusiast, or an art lover, Montserrat will always offer something to discover and enjoy.