The most googled question of all time is "What is love?" When a Catholic filmmaker heard that, he thought, "The Church has an answer."
One of the most searched questions of all time is "What is love?"
When Catholic filmmaker Steve Bollman heard that, he thought, "The Church has an answer." 
This thought inspired his new film, aptly called What Is Love?You can see it in theaters October 16. The trailer can be seen here:
"Hidden within the Catholic Nuptial Mass were seven answers to the question," he said. 
Marrying faith teachings with amazing scientific findings, the film is especially appealing to younger audiences. 
"We took the challenge of Pope St. John Paul II to enter into a serious dialogue with the 'centers of culture and learning,'" Bollman said. 
Faith and science come together within the context of real-life stories in a way that may surprise audiences. 
"What Is Love? helps to make the perennial vision of the Church relevant to the challenges of today," he said.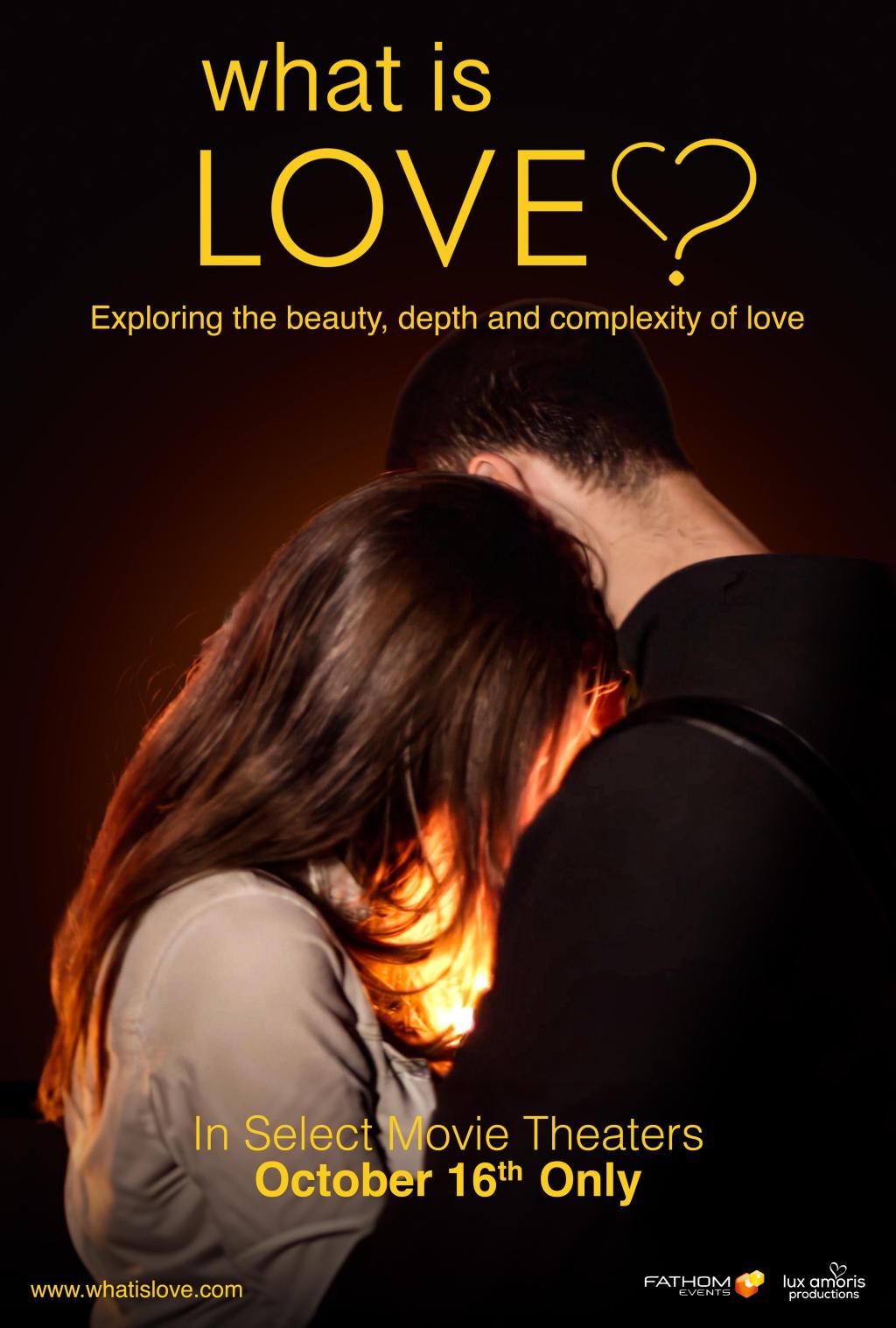 Courtesy of Steve Bollman
Gratitude for a message of hope
Bollman was surprised to find that many early viewers reacted with an unexpected emotion: gratitude.
"Young people are glad that someone tackled the issue of love in a very mature, in-depth way," he said. "We certainly show the joy and spontaneity of love." 
Many different ways to show love made their way into the film. There are stories of love at first sight that end with "happily ever after," juxtaposed with heroic sacrifices made for love. 
"These stories most clearly show the beauty and nobility of the human heart," he said. "We all have the capacity to be sacrificial for the sake of another person. It is ultimately the vision of sacrificial love that takes us closest to the love of God … and that captures the human heart."
Viewers are amazed at the depths of sacrifice in the film, the far reaches of mercy and self-gift that are hard for most of us to comprehend.
"We will provide scientific answers, which are expected by modern, younger audiences," Bollman said. "However, the ultimate answer is only found in God, who is love and mercy. He allows us to share in his own life and manifest its beauty to others."
Most of all, the film brings hope. Today's dating and marriage landscape can feel hopeless, but there is so much goodness and beauty to be found.
"There is hope!" Bollman said. While of course young people face challenges in finding authentic love, the film ends on a vision of hope that God is part of every person's search for love. 
"God is the ultimate matchmaker," he said. "If we allow God to be part of the journey, it will work out … even if it is a much longer and harder journey than anticipated."
Check out the film site to see where you can watch it on October 16.