In Kenya, where Fr. Toño lives today, he is invited to celebrate Masses with children. Afterwards, children and adults alike enjoy a small magic show.
When Mexican priest Fr. José Antonio Aceves Álvarez was a child, the image of Our Lady of Zapopan, patroness of the Archdiocese of Guadalajara, used to visit the parish to which he belonged.
Generally, visits by the image of Our Lady to parishes are accompanied by festivals. There are carnival rides and street merchants, some of whom sell gag toys and magic tricks. It was in that context where seven-year-old José Antonio bought his first magic trick.
At the age of 14 he got his first gig as a magician, and began to be known as "el mago Toño"  — "Toño the Magician." Nowadays he has changed that to "el padre mago Toño," or "Toño the Priest Magician," because at the age of 18 he entered the seminary and was ordained a priest in 2009.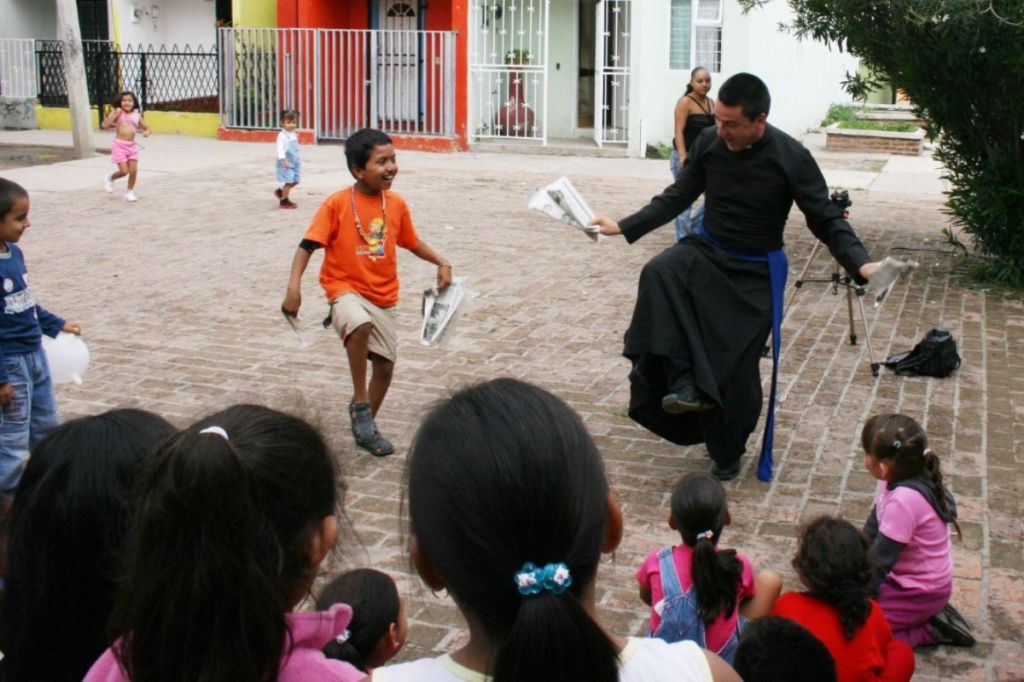 Courtesy of José Antonio Aceves
An unusual combination
The priest has never stopped practicing his tricks. Once during a festival he even presented a magic show at the major seminary. Then his bishop told him, "I'm going to ask you a favor: every time you do 'magic,' wear your cassock. That way, as you did today, you'll send a message of evangelization. I want you to combine 'magic' with evangelization."
Courtesy of José Antonio Aceves
He spent a year as parochial vicar and a decade as vocations promoter in his archdiocese. During that time, he visited schools, parishes, and youth events where he did magic shows. Then, he decided to partner with the Missionaries of Guadalupe, who sent him as a missionary to Kenya, Africa.
Don Bosco and "magic"
To avoid misunderstandings, Toño the Priest Magician clarifies what he does. "Some call it prestidigitation, which is the art of moving your hands, a skill."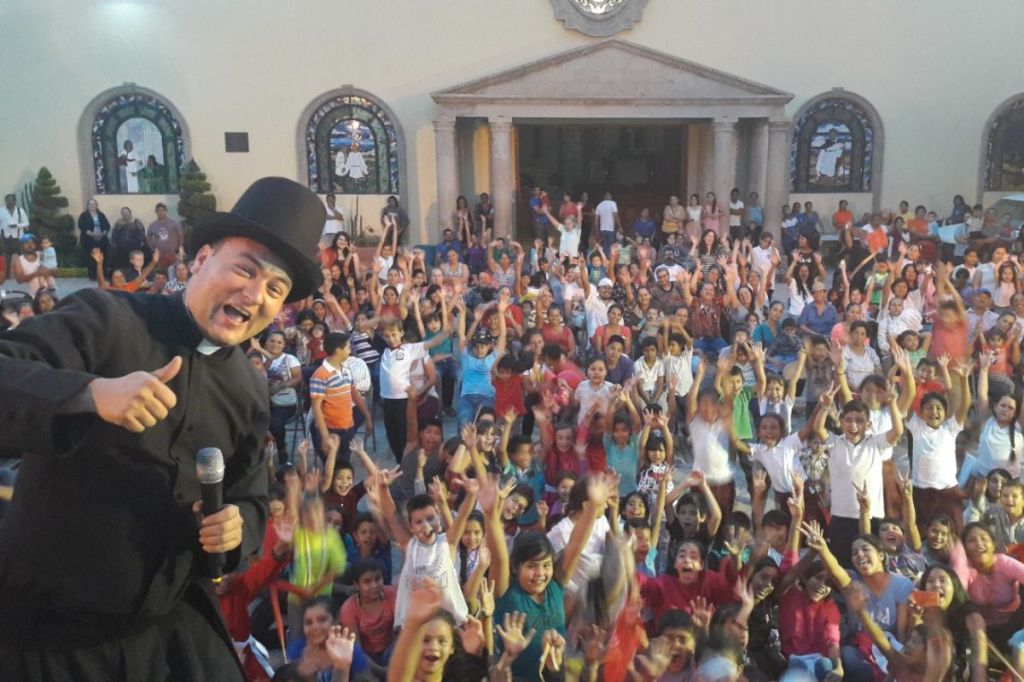 Courtesy of José Antonio Aceves
"A 'magician' doesn't have any powers. He's an actor making it look like he has powers; they're just tricks that come out well because the apparatus he uses works, or because he has skill with his hands." In short, this type of magic is nothing more than "the art of knowing how to distract," says Fr. Toño. 
"The patron saint of magicians is St. John Bosco. He was a 'magician', and now 'magicians' — even non-believers — celebrate Magician's Day worldwide on January 31, which is the liturgical feast day of St. John Bosco."
His mission in Kenya
Fr. Toño says that once in Kenya he did a trick with coins for the bishop of the diocese.  "He told me to present something at the end of the Mass, which on that occasion was with children. Now sometimes he calls me on the phone and tells me that he's going to have a Mass with a thousand children and that he wants me to go and present something,"
Faced with this type of magic or tricks, the people of the African country "are frightened and surprised. For most of them it's the first time in their lives that they've seen something like this."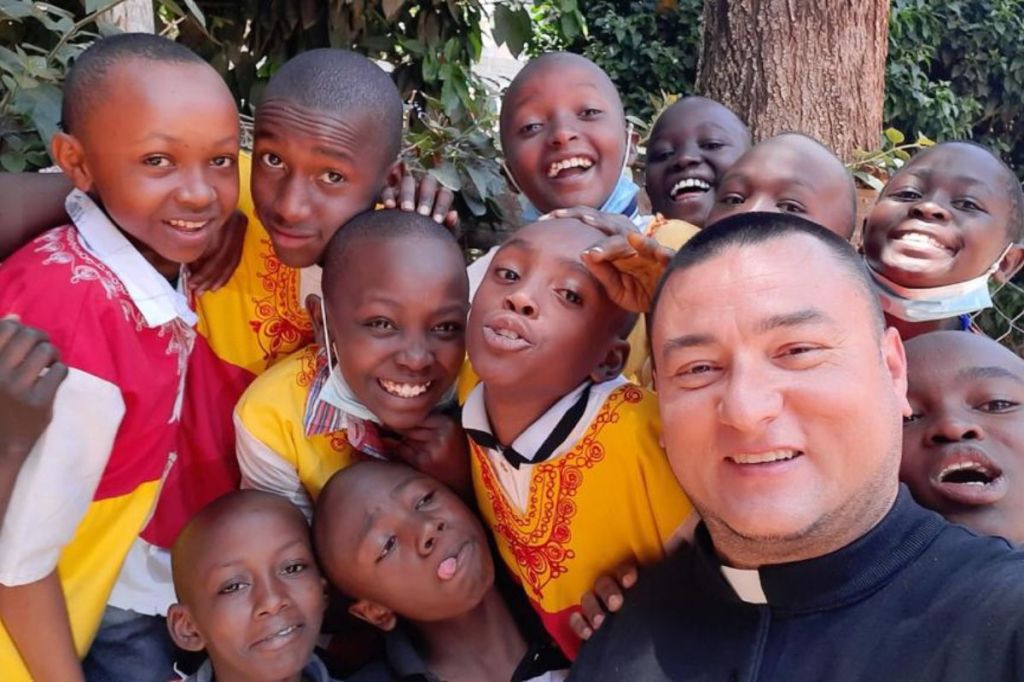 Courtesy of José Antonio Aceves
"It's hard to find a word that people know to call the 'magician.' Sometimes I have to do a catechesis because they say to me, 'Father, give us a miracle!' And I tell them, 'No, I don't do miracles, it's magic.'"
Now, "the secular magicians may present you with a rope that they cut in three and, to the surprise of the public, they tie some knots and say that it's fixed; the 'magician' blows and there are no more knots. But, for evangelization, besides that, I teach something with this rope, but it's a catechesis. The dialogue is catechetical and evangelization. This is how I carry out my mission."