People of faith can find much to appreciate and adopt in the 10 rules of ikigai, which encourages its adherents to lead a meaningful life.
One of the things so many people endeavor to have is a long life. In some respects, it may seem a strange desire for Christians, as why delay meeting our Heavenly Father? Whether it's a fear of what awaits us when we die, not wanting to leave loved ones behind, or just having an appreciation for the life we have, most people naturally seek to cling to their earthly lives.
While this wish to live a long and happy life is understandable, it's important to remember that God has a path for us to walk, and we never know when He will call us to our eternal home. However, if we are given a long life, then it's preferable to make it a happy one, and more importantly, a worthwhile one.
And this is just the case of the inhabitants of Okinawa in Japan. The town, which is known as a blue zone, has an impressive number of inhabitants over 100 years old. With such a large number of centenarians, the residents are well placed to share the secret of their longevity: living by the principles of ikigai.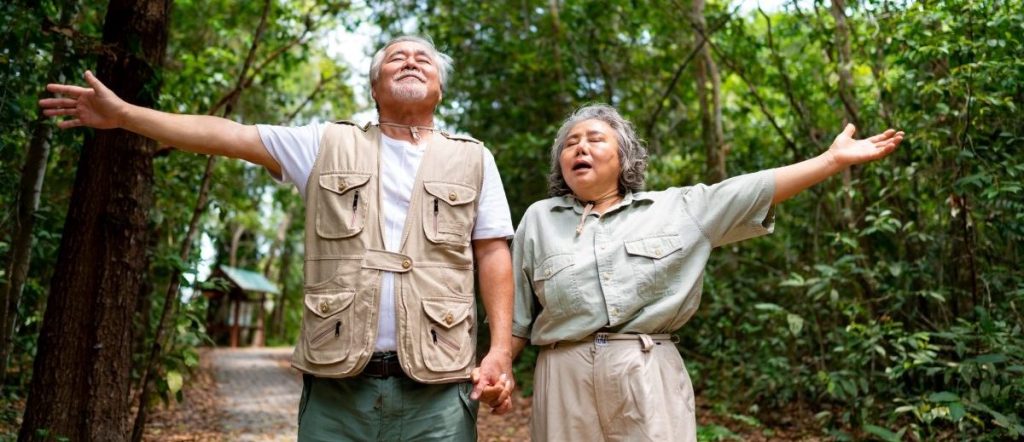 CandyRetriever | Shutterstock
These 10 rules of ikigai may belong to traditional Japanese culture, but Christians can find much wisdom in them as well, to encourage us to live a meaningful life of whatever length that helps us grow in faith along the way:
1
Stay active; don't retire
The Japanese often work way beyond the age of retirement, staying busy and feeling of use. While we don't necessarily need to continue in a paid job, if we're physically and mentally able then we can use our time for the service of others. Whether it's knitting cuddly octopi to help preemie babies, or reading to young school kids, there are plenty of ways seniors can be active in their in community.
2
Take it slow
The concept of ikigai holds that rushing around can be detrimental to our health. By applying this rule to slow down we can actually stop and take a break to appreciate the people in our lives and God's creation.
3
Don't fill your stomach
By practicing ikigai the Japanese believe in eating in moderation. In fact, they recommend saying "no" to that extra side dish. This would be in keeping with the Catholic instruction to reject gluttony, or even the need for us to fast from time to time.
4
Surround yourself with good friends
The Japanese believe in having a strong sense of community. This is pretty easy for Catholics to achieve at any age if they have a rich life in the parish and among their neighbors. Of course, it's not always easy to meet the perfect friend, or you might not even have neighbors in the vicinity, but if you get to church, you'll find common ground with others in faith, and that's not a bad start!
5
Get in shape for your next birthday
This rule involves people maintaining a sense of physical fitness. Nothing strenuous, but an effort, nonetheless. This is in line with the Christian teaching to respect the bodies that God has given us. And if we get to celebrate another birthday, then what a gift of grace from God!
6
Smile
When we smile, we recognize the fact that it is such a blessing to be alive. This rule of ikigai is so easy for us all to apply, and what a joy it is to share our blessings with others.
7
Reconnect with nature
The followers of ikigai believe in connecting with nature. There are so many benefits to taking a simple walk, or just being outside and admiring nature. So, for people of faith of all ages, getting out and about will not only boost you mentally and physically, but will also allow you to wonder at God's creation.
8
Give thanks
Gratitude is something we should all practice. This golden rule of ikigai can only help us live a life that's worthwhile, and one that draws us closer to God.
9
Live in the moment
This rule is a reminder that tomorrow is never promised. If we forgive the pains of the past and embrace the day, then once more we can follow God's path with confidence.
10
Follow your ikigai
The actual meaning of ikigai is a concept in which you follow "your life purpose," focusing on being driven by your passion. As Catholics we can be driven by a desire to live a life of love and service to God. In doing that, then a life of longevity can only be a wonderful thing!