This kind of behavior can be destructive, even more so than squabbling. 
What can God do in your life with one Bible verse a day?
Subscribe to Aleteia's new service and bring Scripture into your morning:
Just one verse each day.
Click to bring God's word to your inbox
Do you often brood in the presence of your mate? In the long long run, this kind of behavior can destroy your relationship, even more quickly than squabbling. 
At any given moment, all people, even the most extroverted, are subject to brooding.When you do so, you are willingly acting in a passive-aggressive way. It's a violation of loving communication.
Ask yourself the right questions
First, you have to be aware of the problem. Sometimes, it's right there on the surface, sometimes we try and justify it, and sometimes we disguise it … "I am too tired," "I have too much work," " I don't have time to discuss it." This is not to judge this type of "shutting out" that so many people resort to, as more often than not it's an instinctive form of protection: we don't open up in order not to suffer.
But we need to spot this and quickly find ways to prevent the situation from festering. For this, it would be useful to ask yourself a question: "What should be done so I can open up again and reestablish the communication?" There are many different answers. Often young lovers are helpless in the face of this lack of communication: they suffer from it and are riddled with guilt, all the more so, because they do love their partner.
The experience shows that assuming an inner attitude in three stages could prove quite useful: First, address God, which is helpful because it allows you to leave your problem behind and prevents you from building up the accusations (since when we brood in silence, we tend to be very talkative deep inside). Second, decide how you will initiate the communication with your partner. This will require you to remember that we all have been made to love, not to protect ourselves. This will also take some humility. Finally, opening up to another also demands that we renounce our anger and the justifications for it.
Try to understand before you try to be understood
The person who broods becomes a master in interpreting. Reestablishment of trust counts more than an attempt to reexamine everything at once. This doesn't mean that one needs to get rid of all the tensions at once, but that it's more urgent to reestablish the communication and then find the right time to understand what happened. It could be useful for a person who broods to apply the fifth habit described by Stephen Covey in his book The 7Habits of Highly Effective Families, which is to try and understand without judgment the way the other person sees the situation.
The second question to ask yourself is this: When you are brooding, what can the other person do to help you abandon your silence? Here are the most frequently answers: "That he/she should take it in good stride and defuse the situation that I tend to exaggerate," "That he/she leaves me alone, and comes back to see me in an hour," "That he/or she takes me in his or her arms, otherwise I will drown in guilt and the lack of respect I feel for myself," "That we pray together" or "address God."
Advice for those left in the cold
We do not hold the key to helping the other person see deep inside us. We should humbly hear them out. As the French writer Tim Guénard said, "We should constantly listen to the weather forecast of the other's heart, not be afraid to ask them how they function. 'If I don't love you the right way, if I annoy you, let me know, so I can change. If I love you the right way, tell me that too, so I can keep on doing it.' You should never hesitate to [say] 'I love you' out loud."
Once the crisis and the brooding are over, it is important to ask the other person how you can help them open up again.
Father Pascal Ide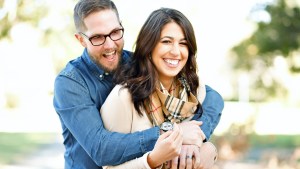 Read more:
9 Saintly couples to turn to for a stronger marriage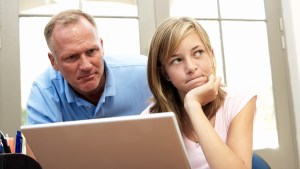 Read more:
How to get your teen to talk to you