Everyone who prays encounters them in one way or another, so here's some advice to avoid the snares and pray in peace.
What can God do in your life with one Bible verse a day?
Subscribe to Aleteia's new service and bring Scripture into your morning:
Just one verse each day.
Click to bring God's word to your inbox
The Tempter does everything he can to turn us away from prayer. He's so clever it's sometimes difficult not to succomb to the temptations. Let's keep our eyes wide open and try to recognize his lies in order to avoid being duped.
Trap #1: Prayer is useless
Prayer is indeed useless if we cling to our usual criteria of usefulness. From a human point of view, praying is a waste of time. That's exactly the big question posed by monks and nuns to the world  around them: What good does it do for these men and women to give their lives up in prayer? In the eyes of many, their lives seem wasted.
We make the same mistake when we give up on prayer on the pretext that we have too much work to do. We place ourselves within the logic of productivity rather than within a logic of love. If we look at little more closely, we'll see that what's least productive in our lives is also what's often most precious: cuddling a child, contemplating a beautiful landscape, etc. Thus, prayer that may seem radically useless is fundamentally indispensable.
Trap #2: You don't know how to pray
The Tempter finds one argument after another to conclusively prove to us that prayer is too difficult, it's the business of specialists, we need more training before trying to pray, etc. And here too, it's true: we don't know how to pray. Our prayer is full of distractions, of lapses, of subtle self-serving thoughts, and a thousand other flaws. So what? When a father holds his baby in his arms and it starts burbling and cooing, does he put it back down saying, "Come back to me again when you learn how to talk properly"? Of course not. On the contrary, his heart melts in wonder before these awkward mumblings. And what's true of fathers the world over is so much more so of God.
Trap #3: You'll pray when you have the time
One thing's for sure: if we wait until we have time to pray, we'll never pray, because there will always be a million other things more urgent to attend to. If we intend to pray today, but don't set an exact time to do so, we risk going to bed without having found the slightest free moment.
Someone who prays regularly isn't someone who has a lot of free time, but someone who resolves to devote time to prayer. It's a question of choice. What are our priorities? Do we wish to put prayer at the heart of our life, or do we consider it an optional extra? If it's essential, it will take pride of place in our schedule.
Trap #4: Your work is your prayer
The devil whispers in our ear: "If you really put your heart into your work, and offer up that work to the Lord, that exempts you from praying." It's true that there are many ways to pray and that prayer isn't the only way to place oneself in the presence of God, to be close to and serve him. Thank goodness for that! Otherwise, that would mean we could only spend a little part of our day with Him. But we can't pray always unless we make an effort to pray at specific moments. We can pray through our work if we are also praying without working.
Christine Ponsard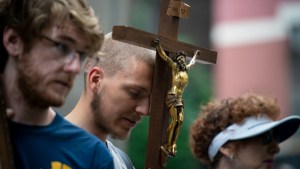 Read more:
3 Mistakes we make in prayer; and 3 times we get it right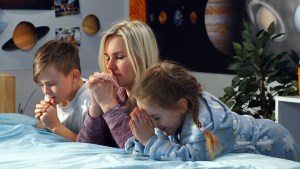 Read more:
4 Simple notions to guide prayer with children