Thy word is a light unto my path – Psalm 119:105
AFP PHOTO / CRISTINA QUICLER
Alosno, Spain- January 16, 2017: A horseman rides through a bonfire during the celebrations of the traditional religious festival "Luminarias" in honour of San Antonio Abad "patron saint of animals" in Alosno.
Photo of the Day: January 19, 2017
See more photos here.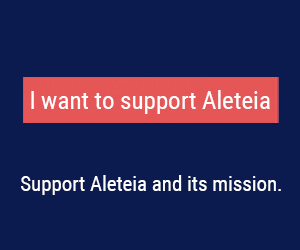 Newsletter
Get Aleteia delivered to your inbox. Subscribe here.