Tech execs restrict device use more than regular parents because they've seen the dangers firsthand.
Need an idea for Lenten almsgiving?
Help us spread faith on the internet. Would you consider donating just $10, so we can continue creating free, uplifting content?
Make a Lenten donation here
My kids think I'm the worst ever because they don't have phones. Almost every day one of them asks when they can have a phone, and my answer usually varies between the ages of 18 and 45. Predictably, they wail and gnash their teeth and insist that "everyone else has one!"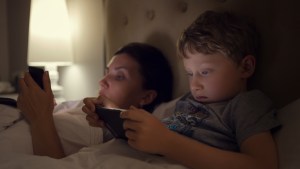 Read more:
Is your reliance on digital technology giving you a brain disorder?
They're not wrong. Most kids get their first smartphone at 10 years old. If you think that's insane, you're in good company — Bill Gates said in a recent interview with The Mirror that he doesn't think children should be allowed to have smartphones until they're 14, and Steve Jobs famously banned iPads from his house.
According to The New York Times, strict limits on tech are the norm for families of tech gurus:
Chris Anderson, the former editor of Wired and now chief executive of 3D Robotics, a drone maker, has instituted time limits and parental controls on every device in his home. "My kids accuse me and my wife of being fascists and overly concerned about tech, and they say that none of their friends have the same rules," he said of his five children, 6 to 17. "That's because we have seen the dangers of technology firsthand. I've seen it in myself, I don't want to see that happen to my kids."

The dangers he is referring to include exposure to harmful content like pornography, bullying from other kids, and perhaps worse of all, becoming addicted to their devices, just like their parents.
Concerns about children and screen time have been growing for years. Many Silicon Valley executives send their children to tech-free schools like the Waldorf School of the Peninsula, even as mainstream education increasingly relies on more technology for younger students.
Cyber-bullying and porn are legitimate dangers, but it seems to me that addiction and destruction of the imagination are more pernicious risks. Personally, I have trouble putting my own phone down. Checking Facebook is habitual and there's no question in my mind that it's an addictive behavior. My newest strategy is to put it away in a cabinet with the volume up but notifications turned off for apps, so I can hear calls and texts but not email or Facebook notifications.
If the danger of smartphone addiction is real enough that adults have to set limits on themselves, how much more dangerous is it for kids, who haven't even mastered following limits yet?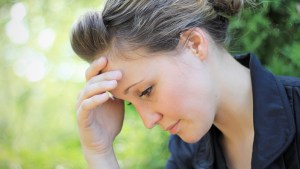 Read more:
Why adults and kids are more anxious than ever before
When I let them have too much screen time, my kids regress. Their behavior deteriorates toward me and each other, and even toward themselves — they slump, slouch, and flail around like dying fish. And when the screens are taken away and the meltdowns are over, they sit around and complain about being bored. For hours.
But when I'm sticking to the no-screen rule, they don't sit around and whine. They might ask once or twice and pout a little, but once they know I'm serious they find something else to do. They play outside or make forts or conduct dubious kitchen science experiments. And yeah, they still slump and slouch and fight, but not constantly. Not even often.
I'll admit that there are benefits to technology — IXL, for example, has done wonders for my daughter in math. But that can be done in the kitchen on my computer, where she can be monitored and her time can be limited. Screen time can't be monitored and regulated when kids are carrying screens around in their pockets, and the dangers are much greater than the benefits.
So my kids will have to join the poor, smartphone-less ranks, along with the kids of the guys who invented them in the first place.