We all deal with impatience -- here's how to practice the art of waiting.
What exactly is patience? "I haven't the slightest idea!" laughs Joanna, 40, the mother of two young boys. Often stressed and pressed for time, mothers are always on the run, yet always feeling like they are falling behind. "Come on, kids, hurry up." … "Why don't you come to the table when I call you?"… "Hurry up and get your homework done and put on your pajamas." And all the while, the tension grows and grows … until it explodes. Yet we know that when we get irritated, we annoy everyone else in turn. It's all so pointless.
Men and women are equally impatient
But men are not necessarily more patient than women, whether at work or at home. "Sometimes I get upset with my secretary or my staff if a meeting goes on for too long," says Stanislas, 53. "It's the same at home. If I'm tired, I can't stand hearing my kids shouting." Even given the many differences between men and women, clinician psychologist Serge Ginger notes that "there is no difference in the male and female brain when it comes to patience. And both are subject to hormonal influences."
Everything, then, is a question of nature or character. In a couple, there is always one who is more patient than the other. And sometimes the roles are reversed, depending on the moments, according to the situation. This is the strength of a couple!
 A geography of patience
"There is also the influence of culture," says Lola, a 54-year-old Russian lecturer. In our modern Western societies, patience is difficult to reconcile with the fast pace of our daily life. There are certain countries, some civilizations that cultivate it more. "Like us in Russia," Lola continues, "but also in Asia or Africa where patience is part of the culture."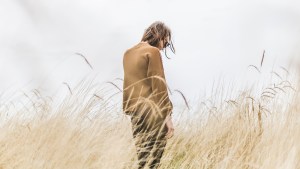 Read more:
Have patience with all things, but first of all with yourself.
Patience is indeed a virtue highly prized in the Buddhist world, whereas it is poorly valued in a materialistic society where efficiency and instant gratification reign supreme. "Knowing how to endure patiently is supreme virtue" says an old Buddhist text. So one might say that there is a geography of patience.
Are we impatient with anyone and everyone?
Probably not. If your boss is late in answering you, you will be annoyed but you will not dare show it. On the other hand, once you get home, all it takes is for one of the kids to have forgotten his chores or made a mess, and boom.
What is patience?
According to the dictionary, patience is "the ability to bear pains or trials calmly or without complaint; manifesting forbearance under provocation or strain; not being hasty or impetuous; and being steadfast despite opposition, difficulty, or adversity."
So… to be patient we need to practice self-control, endure, remain calm, and be steadfast… all at the same time? But no, don't be discouraged! And try to be patient starting now! You will get there little by little, for as Rabelais said, "Everything comes in time for the one who knows how to wait."
Patience, the key to a fulfilling life
Across the world and in all beliefs, patience is an essential quality required for one who aspires to wisdom. There is an art to waiting.
According to Pastor Jean Ruland, patience is "a necessary character trait if you want to have peace and perseverance in your life. It is the key to a fulfilled life."
Read more:
What the marshmallow test teaches us about self-control
Scripture also emphasizes its benefits in our lives, telling us that patience brings us peace. "Faith leads us in theory toward this patience," Lola continues, "for to believe in God is to trust Him and trust in Him."
We may even learn to love patience
But can we learn to be patient?
"In my painful experience, yes, patience is learned," testifies a highway accident victim who had to re-learn how to live and walk. "It can be learned and we even end up cherishing it. You may like tomorrow what you hate today. And vice versa."
A 50-year-old mother also says that "as my children grew, my patience grew with them. Because I learned from my mistakes and I noticed that getting impatient and upset was exhausting and sometimes counter productive."
Some advice for making progress
– Learn to recognize the factors of impatience: stress, fatigue, financial difficulties, fear … and try to avoid them as much as possible.
– Ask yourself the right questions. "Before you express your impatience, ask yourself the right questions: is this really important? What's behind your sense of rush and urgency? What frustration or desire is behind it?" recommends Bernard Hévin, a psychotherapist, trainer, and counselor. Exploring these questions can defuse a lot of our impatience.
– Know how to let go. "When my three-year-old son rolls on the floor, I push the off' button," says Juliette, 32, "and instead of trying to stop him and get all over his case, I just smile and go into the kitchen. He usually stops very quickly!"
– Accept that sometimes you will have to hand over the baton to your spouse or to another person like a grandmother when you see that you are exhausted.
– Take time with your spouse and also get some time alone, because it is important to recharge and to step back. Very often, after a few hours or days of separation, everyone is happy to be together again.
– Give and take advice, both in your marriage and in your friendships. Communication is key for the couple and it is important to support one another.
This article was originally published in the French Edition of Aleteia.