With the arrival of summer, are we really helping our kids by offering them constant entertainment?
What can God do in your life with one Bible verse a day?
Subscribe to Aleteia's new service and bring Scripture into your morning:
Just one verse each day.
Click to bring God's word to your inbox
When it comes to keeping our kids busy over the long summer months, the choice of activities is pretty endless: between summer camps, theater and magic workshops, sports clubs galore, crafts and gardening, singing or language lessons, there's enough to keep them busy all summer long. And luckily, whatever your child's age and interests, there's an activity just waiting for them. So we parents rush to sign our children up for activities … but not always for the right reasons. Frequently any free time is filled to the brim out of fear that the kids will get bored. Sometimes we pack up their schedule to keep them from just hanging around the house and getting under our feet, or perhaps for educational reasons: we don't want our kids to "waste" so much valuable leisure time without learning anything new.
However, organizing all of those summer activities can be a full-time job in itself lately. There are hours researching online, complicated registration forms to fill in that can drive the most patient parent crazy, working out how to transport our cherubs to their various activities and camps, and let's not forget the budgeting to pay for it all.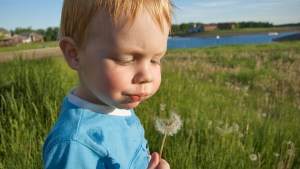 Read more:
How nature can help your child get closer to God
And we might wonder: is all that effort worth it?
French clinical psychologist Pascaline Poupinel answers that question with a resounding "no." She says we're not doing our kids any favors by packing their schedules with activities, and that boredom is not necessarily the greatest adversary of summer vacation.
Boredom, a source of anxiety
"Boredom is too quickly perceived as doing nothing. And adults think their bored children are wasting their time," explains Poupinel. It's also a source of stress and annoyance when kids hang around the house saying 'What can I do? I don't know what to do!' or when they bug you every five minutes with 'Can I have your iPad? Can we invite someone over?' It feels like they don't know how to keep themselves busy any other way, and that can be a cause for worry.
Coping with boredom, a sign of good mental health
Although many parents feel duty bound to keep their little angels busy all day long, "there's no real obligation to do so," Poupinel says. And this is something parents really need to consider, since the way parents organize their kids' schedule can help or hurt physical and mental health. Part of that healthy equilibrium is being able to cope with boredom.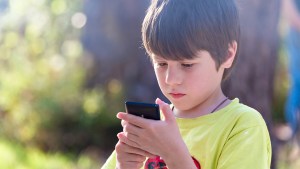 Read more:
Should younger kids have smartphones? Bill Gates doesn't think so
Don't be influenced by today's society
Modern society encourages and influences us to over-schedule our kids, which Etty Buzyn, a psychotherapist and psychoanalyst, highlights in her book Daddy, Mommy, give me some time to dream (published in French under the title Papa, maman, laissez moi le temps de rêver). Our consumerist society is driven by the idea of "more more more." Our competitive society encourages us to equip our kids with the tools and know-how to be efficient and aggressive so that they will be able to cope with exams, higher education, and future demanding professions. And this influence is force fed into our homes thanks to the expanding reach of our digital world. Society urges kids and parents to go from one screen to the next: from laptops to smartphones, from televisions to a tablet. There's no switching off.
Create limits!
Take long-distance travel as an example. Today more and more kids get bored on trains or in the car. "In our time, these trips were an opportunity to daydream, looking out the window, counting the number of red Chevrolets, chatting or arguing with the family, inventing games, singing, or simply finding the trip to be long," says Poupinel with a touch of nostalgia. Today, before even fastening our seat belts, we're already suggesting a film, or a game on the iPad, to our impatient travelers. And it's a technique, we must confess, for buying a little bit of peace and quiet during the trip…
But that's where we need to start drawing some limits. When our children's eyes are fixed on screens, they're not thinking of anything else, or even thinking of what they could possibly be doing instead.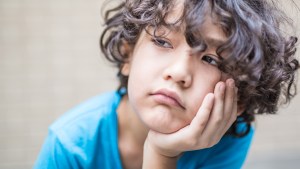 Read more:
Why I'm giving my kids the gift of boredom this summer
But why is it so important to leave this empty idle space? Poupinel stresses 3 essential virtues:
1. The ability to be alone
It's necessary for children to learn to be alone, as it is important to experience expectation, frustration, a void that will be filled with the satisfaction of desire. "A child crying out for his mother's breast is demonstrating his first natural physical human response." The ability to be alone is also the ability to say "I," to know that we exist and to find the resources to be happy on one's own. Knowing how to be alone is also a matter of having confidence in oneself. So being able to play alone, or fall asleep serenely alone, is a sign of emotional security.
2. The ability to dream
It's only when kids or adolescents are doing nothing that they can actually dream. And to dream is to imagine, create, desire, project yourself, experiment… It's a precious and necessary moment during which we let our minds go and allow our ideas to be born, a time to discover our deepest aspirations. As William Shakespeare wrote, "We are such stuff as dreams are made on."
Switching off also provides time to relax after all the demands of school and other activities. But be careful. Leaving our kids to dream does not mean "leaving a child to their own devices without rules and limits," Buzyn points out. "This sort of child will have no chance to build their personalities, or to socialize," and they'll need to be refocused. Limits are important in a child's life.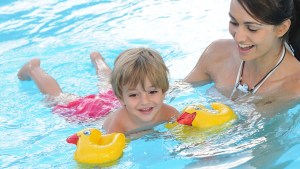 Read more:
Your kids don't want an expensive, exotic family vacation
Although it sounds dramatic, the future of our society depends on our children's ability to dream. Our kids will be responsible for coming up with innovative ideas and solutions to the many problems our society will face. We need to harness their ability to think creatively, to think outside the box. Quite simply, they need to dream.
3. The ability to trigger desires, motivation, pleasure
It's important to leave enough of a void to allow your children's creativity, desires, motivations, and pleasures to develop. When we receive something we want straight away, there's not the same satisfaction as when we wait and wait for the reward. Just think of Christmas: the excitement is in the waiting, the suspense, our built-up desire for an object we've longed for. It's the satisfaction of this desire that gives pleasure and allows the child to blossom. As renowned French psychoanalyst Francoise Dolto once said: "Making things easy fills the need but not the desire."
So this summer, while your child is yawning at the table or your adolescent is lounging on the sofa, don't complain. Rejoice and say to yourself, "It's great… he's bored!"