When children learn to recognize and regulate their emotions, they gain an important life-long skill.
Emotions are part of the mystery of being human; they add color and dimension to our lives, even when they're difficult. But they also take some work, and we don't always grow up learning how to manage them properly. We may even be able to point to moments in our own lives when a higher emotional intelligence quotient would have saved us so much trouble and even heartache.
Knowing how to recognize and handle our emotions is a tremendously important skill with a considerable impact on our lives, especially our relationships. As Psychology Today observed, "Research has shown that emotional intelligence or EQ predicts over 54% of the variation in success (relationships, effectiveness, health, quality of life)." It also leads to better academic performance.
A big part of EQ is knowing how to identify and regulate emotions, so to help your child begin mastering those skills, start with these simple tips..
Be a living model
Our approach to emotions affects the way our children approach them. Kids will unconsciously mirror the example set by their mom and dad, so the first step is to work on creating the right atmosphere at home.
What kind of relationship do you have to your own emotions? Perhaps you were taught to hide and suppress negative emotion, to "put on a brave face." But over time, suppressing our true emotions can lead to an unhealthy accumulation followed by uncontrolled explosions.
Or perhaps you or your spouse express your emotions in ways that hurt others, especially when you're angry and frustrated. This, too, will require some attention. Take an honest look at yourself and see where you might need to focus your own efforts.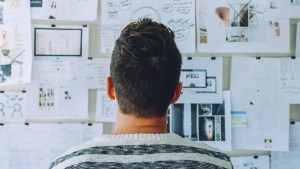 Read more:
Your thoughts aren't harmless … here's how to take control of them
Accept that we all have bad feelings sometimes
Give children permission to feel both pleasant and unpleasant emotions. For example, do not punish a child for feeling anger. Teach her to accept all of the emotions that arise in her, because the full range of emotions is part of being human. There is no need to suppress bad feelings; everything has its place and can be worked through.
Help kids to name their emotions
At home, foster a culture of talking about feelings and calling emotions by name. Here, the best example will be your own, as your kids will see that you are naming your emotions and communicating what you feel as a result of their behavior or a given situation. Kids may even grow fond of this form of communication as they become fluent in it.
For example, you might tell a small child, "I felt so happy and pleased when I saw that you made your bed this morning. Thank you!" or "When you hit your sister and took away her toy, I was sad and disappointed in you" or "Mommy is just tired and grouchy right now" or "That music makes me feel so peaceful."
Discipline the expression of emotion, not the emotion itself
Allow yourself and your children to openly express emotions, for they must have an outlet, but do not tolerate expressions that are hurtful to others or disrespectful of your authority.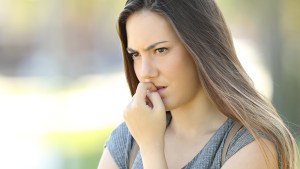 Read more:
6 Common "distorted ideas of reality" that feed your insecurity
For example, it's fine if a child is angry, but it's never okay for a child to hit his sibling. Many children do need a physical outlet for their anger, so make sure to give them one: perhaps a child could take his anger out by punching and kicking his bed mattress or by running around in the back yard. Children should be taught that it is never okay to scream at their mother; if they needs to scream, they can scream into their pillow, and only once or twice (so make it a good scream!). The lesson here is that there are ways and limits to how negative emotions can be expressed. You can feel anything, but you can't say or do anything.
Learning to express our emotions in healthy ways is a process, and it will take time. Most worthwhile endeavors do. So be patient with your children, but also with yourself. Yes, you are a model for your kids, but you don't have to be perfect. In fact, the way you rebound from a mistake is in itself a powerful lesson.
So maybe you yelled at your little one right after he tramped all over the carpet in muddy shoes, and also right after telling him not to yell at his little brother. Now you feel terrible. But all is not lost. If you acknowledge your mistake, express sorrow for what you did wrong, and make amends in a visible way, your children will learn two valuable lessons in one: everybody makes mistakes, we are not alone when we fall; and we can always pick ourselves up from our mistakes in an honest, constructive way.
This article is an adaptation of a piece that was originally published in the Polish Edition of Aleteia.