Do you have nagging aches and pains for no apparent reason? There may be a reason you never suspected.
Suffering from illnesses, whether long or short term, can be really debilitating. But how many of us look to the actual source of our aches and pains? Many of us might have heard of the word "psychosomatic," when a physical manifestation occurs in response to a mental or emotional disturbance. But when we're in pain do we ever stop to think about our state of mind and how it affects us physically? Sometimes our bodies are trying to send us a message, and we just need to learn how to listen.
First, it's important to realize that there's more to an illness than purely external factors like exposure to germs or a simple mechanical failure. In the past few years, new research is establishing links between our mental state and our physical state.
In fact with the development of psychogenealogy, which is the study of family origins and their link to illnesses, it would seem that the traumas and burdens of our past can catch up with us, creating physical weaknesses later in life. If we can identify the more profound origins of our illnesses, we will be more equipped to overcome our daily ills and fight against more significant illnesses.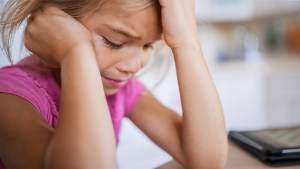 Read more:
How childhood trauma can give us lifelong chronic illness
Emotions head straight to our body
During our lives, we might all have noticed that our emotions also entail physiological changes: heart palpitations, higher heart rate and blood pressure, nausea, dizziness, digestive issues, water retention, and an overactive bladder, to name but a few. Whether it be anger, fear, anxiety, surprise, pain, joy, or stress, everybody manifests their feelings in their body– often instinctually.
Different illnesses can stem from these buried emotions, including asthma, ulcers, eczema, and more. Yet, medical professionals explain that there's nothing wrong with having these good or bad emotions, which are totally natural. They are legitimate and help us to participate fully in life. The real issue is that emotions can become toxic when we repress them and keep them pent up inside us.
So, if you want to be in harmony with your body, learn to accept and express your emotions, both the good and the bad. When we allow ourselves to feel an emotion, to recognize and accept it, we're able to transform it into energy and gain strength from it. For example, it's natural to experience grief; allow yourself to cry, express what's bothering you, and leave as much time as needed to feel this grief. By allowing your body this time you will feel more relieved, heard, understood, and better able to cope overall. If you avoid a build up of emotions, you will be less likely to suffer health consequences from them.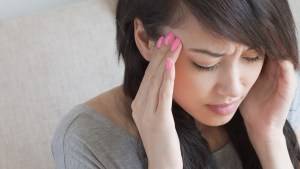 Read more:
Mindfulness for migraines? It's not as weird as it sounds
3 traumas at the heart of physical manifestations
According to professor Bernard Herzog, a doctor and psychotherapist, physical manifestations are an indisputable scientific fact. He believes there are three types of traumas that could be the possible cause of this somatization (the physical reaction to a feeling):
Environmental traumas: everything that has to do with our relationships; professional, friendly, family, as well as any experience of shock, stress, aggression.
Traumas having to do with pride: here we have the scars left from humiliation, annoyances, frustrations, psychological violence.
Hereditary and family traumas: it was also demonstrated that the basis of these illnesses is linked in our DNA and our genomes, so cancers, depression, and anxiety can run through families.
Read more:
Give thanks for my mental illness? You can't be serious
So our illnesses can come from our surroundings, or from our personal or family history. Wouldn't it be helpful to go back over the major events in our lives and those of our families, to keep them in mind and be able to connect them to the illnesses and pent-up feelings in our lives today?
Jean-Marie Jackono, an osteopath, can attest to many psychosomatic cases. One woman suffered from frequent and repeated sprains that always occurred at the same time of year, in November. After a period of reflection, she saw the link between the sprains and the death of her son in a car accident, which occurred many years beforehand around the same period. Her body was sending her a mechanical signal, showing her that she still hadn't gone through the grieving process. This is just one of a number of stories the osteopath has witnessed in his practice.
Listen to your body
So, how do we know what to listen to when our body is trying to tell us something?
First, as soon as pain or illness appears, ask yourself these questions:
Is it the first time?
Is it due to a recent intense physical activity?
Is it the result of overdoing it, or a risk that I took?
Does it occur around a certain "anniversary" date?
Where am I in my life now? What's in my mind, what am I working on, or what's causing me to worry?
Your answers could lead you towards a potential psychological origin of your physical troubles. For example, skin problems are often a physical reaction to worries or stress. In fact, the skin is a barrier between the interior world and the exterior world: cases of psoriasis, herpes, eczema show there is a rupture in our equilibrium between our internal and external environment.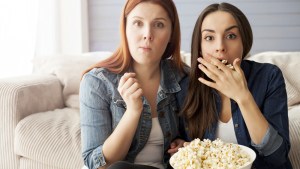 Read more:
Are you an emotional eater? Try these tips
What's more, as Jean-Marie Jackono further points out: it's not by chance that we have a pain in our shoulders when we've been complaining of "having the weight of the world on our shoulders." Perhaps we "bend over backwards" to help others, and eventually the emotional strain manifests itself in physical pain. Our words and even our posture and behavior can guide us: people with hunched backs are often carrying the "weight of the world." Something that leads us to feel "sick to our stomach" is often accompanied with digestive problems, or something that "you can't wrap your head around" sometimes comes with a headache.
So how can we help our bodies in a world full of emotions? The key is to identify the emotions that we feel, to understand them, and to express them. This will allow us to avoid any pent up feelings and to be able to listen more to our bodies. By developing our ability to listen and observe, we'll also become more empathetic with others: we'll learn to see and to hear the unspoken cries of those around us and be able to help them listen to their bodies and emotions more deeply as well.
Our body is an ally. And as in any relationship, what matters most is communication!
This article was originally published in the French Edition of Aleteia and has been translated and/or adapted here for English speaking readers.