If you want to lose weight or gain muscle mass, you also need to eat right before and after you work out.
What can God do in your life with one Bible verse a day?
Subscribe to Aleteia's new service and bring Scripture into your morning:
Just one verse each day.
Click to bring God's word to your inbox
When we start working out, we usually feel better … so we want to improve our diet, too. But we may wonder: What foods should I eat before exercising? And what about afterwards? Is it better to drink just water or should I try an isotonic drink? Do I need a supplement? These are just some of the questions.
Read more:
How to get your daily exercise in while "momming"
Food is key for everyone — it's our fuel— but even more so for athletes. Your diet should vary according to the sport or type of physical activity that you're doing. A jogger will not have the same nutritional needs as a competitive marathoner, for example.
It also depends on whether your goal is to lose weight or gain muscle mass. In these cases, the food is also different.
What foods should we eat before exercising?
Choose something light and rich in glucose (carbohydrates), which the muscles use as a source of energy, and which is then deposited in the liver as a glycogen reserve. Glucose can be found in rice, pasta, legumes, breads, cereals, fruits, dairy and nuts. The ideal is to wait at least 1 hour before starting exercise to digest well and to give the body the energy it needs for movement.
Avoid foods high in fat or fiber such as whole wheat bread or avocados, because they take several hours to digest. The digestion process keeps the stomach working and it is not able to provide the body with the fuel it needs to move. In addition, having a lot of fiber in your gut can cause gastrointestinal discomfort during exercise.
Should I combine foods?
It depends. If you will be doing intense exercise (longer than 60 minutes) or if you are training for a competition or some other high-intensity goal, you might want to consider it.
If your goal is to lose weight, your pre-exercise intake should be protein, which keeps you feeling full longer. If the exercise is very intense, you should add some carbohydrates.
Read more:
Breakfast and exercise: Which one comes first?
On the other hand, if you are looking to gain muscle mass, the food must combine both protein and carbohydrates.
Water or isotonic drinks?
Hydration is extremely important and the type of drink will depend on our activity and its duration. If you train for more than 60 minutes, go for an isotonic drink combined with water, as it will provide energy to the muscles and keep you going longer. For shorter workouts, water is enough.
And after?
Your body needs to recover from the loss of energy and replenish its glycogen reserve. Eat easily absorbed carbohydrates and foods with a moderate and high glycemic index to avoid hypoglycemia, and to provide satiety and energy for a longer period of time. Calculate some 20 to 30 grams per hour of intense activity.
Within the first hour after your workout, make sure to eat protein. It helps muscle recovery in cases of moderate to high intensity exercise.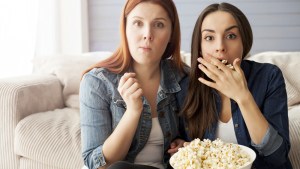 Read more:
Are you an emotional eater? Try these tips
Foods rich in proteins and low in fat: lean meats both red and white, fish, skim milk, eggs, lean cheeses and soy foods.
Carbohydrate source foods: legumes (such as beans, lentils, and chickpeas), whole grains (bread, rice, pasta, cookies), breakfast cereals without sugar, oats, barley, vegetables such as corn, potatoes, yams or sweet potatoes, shelled fruits, low-fat dairy products.
Do I need any supplement or snack during exercise?
Generally not, unless your workout is longer than one hour; in that case, you may want a light snack, like a fruit, halfway through the workout.
Gel supplements can be a good energy booster for endurance athletes like cyclists and runners, since they are carbohydrate concentrates that provide immediate energy.
Remember that what you eat before, during, and after exercise will make a big difference in how you feel and of course in your recovery afterwards.
This article was originally published in the Spanish edition of Aleteia and has been translated and/or adapted here for English speaking readers.