Jordan Fisher's powerful performance celebrates the value of adoption.
Actor and performer Jordan Fisher has appeared in The Secret Life of the American Teenager and Teen Wolf and has more recently gained success from his performances in Grease: Live! as Doody and on Broadway in Hamilton as John Laurens/Philip Hamilton. Now, as a contestant on Dancing With the Stars, Fisher has been opening up about his personal story of being adopted and celebrating life in the process.
Last week was "Most Memorable Year" night in which the contestants' dances are inspired by a significant year in their lives. Fisher chose 2005, the year he was officially adopted by his grandparents. "There's something to be said about a document legally proving something that you know to be fact already. That slam of the gavel — kind of like being reborn."
Fisher's biological mother was only 16 years old when she became pregnant with him, and she struggled with substance abuse, so, when he was still an infant, his grandparents took him in. "It saved me. It literally saved my life," he says. "It could have been really tough for me, and it wasn't. And I was so loved."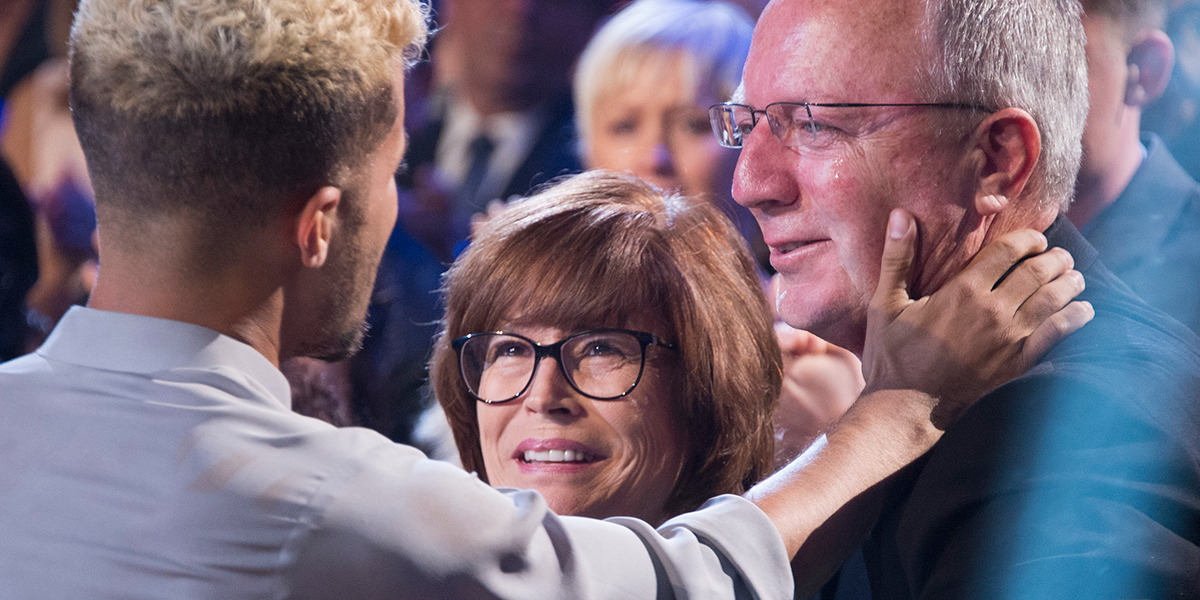 Fisher says that their love and generosity is what he now strives for in his own life. "I want to be an incredible father, an incredible husband, and take care of my wife and all my kids, and do what I do in the day to provide for them," he told People. "That, ultimately, is what I see as being successful. I just aspire to be even half of how wonderful my parents are."
Fisher's story has been gaining attention and with good reason. Adoption is an important and viable option for parents who cannot, for whatever reason, care for their child. Jordan Fisher's gratitude to his parents shows the joy that can come from choosing life.
You can hear more and watch Jordan Fisher's performance in the video above.


Read more:
Why I lost it signing my son's adoption papers




Read more:
7 Celebrity adoption stories that will warm your heart (PHOTOS)