Here's what it means to have integrity and how to keep yours in check.
Wanting to look good is one of the great temptations we all face. It's a fairly egalitarian temptation: it affects both men and women.
We all have an image of ​​ourselves – sometimes more realistic, sometimes less. Other people also form an impression of us. We all like to be held in high regard, to be valued for who we are or what we have done, and to be considered by others as capable of accomplishing above average, and even great, things. No one beats us at dreaming big dreams.
But being realistic also means recognizing that we have shortcomings; usually, they are noticeable and leave evidence behind. Others notice, for example, when we are competitive and do not handle well coming in second place. Or when we are not punctual and always arrive late at meetings, running and out of breath. It's impossible to hide defects that are obvious to everyone.
Do you care that others see your failures and know that you are not invincible? Whether at work or at home, we must recognize that, above all, the important thing is to strive every day to be better.That means that sometimes others will see us fail, and see our efforts to fix our mistakes.
To err is human, and to correct course is the choice of the few who want to become the best version of themselves.
We set out to achieve some goals, we make bets with our colleagues, but we fail. When that happens, is your self-love hurt? Do you hide your defeat? Do you prefer not to talk about your failure?It is much better to be transparent and truthful.
Living with people who show transparency brings immense peace. If we have made a mistake, we acknowledge it and move on. By owning up to our errors, we make it possible to find and apply solutions: a change of strategy, new ways of doing things.
We must consider whether the needed change (when we've failed or made a mistake) is better carried out alone or with the help of a third party. And that's where the problem arises. Do we act the same when others are watching as when nobody is watching us?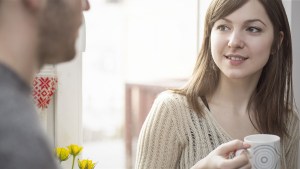 Read more:
Honesty is the best policy, we say, but is that always the case?
Does your home look every day the way it does when your friends come to visit you? Do you dust and clean every week or do it only when your family arrives? Are stacks of clothes to be ironed piling up while you tell your friends that you've got everything under control?
Did you scratch the car in the parking lot, but pretend like you drive like a pro? Have you cheated on your work reports because you did not want your supervisor to embarrass you in front of the team? Do you make personal color copies at work, taking advantage of the fact that nobody sees you?
Integrity involves:
Recognizing before whomever it may concern that we have done something wrong, be it big or small.
Speaking about a person in the same terms whether the person is present or absent.
Showing the same regard for a supervisor or superior when in their presence and when not.
Seeking the common good at work instead of pursuing selfish goals.
Not being a hypocrite in certain friendships in order to maintain social status.
Regardless of our life experience, we all know that we are fragile, and can — and do — fail; we cannot think that we are like cats that always land on all four feet. We fall, we hurt ourselves, and we mess up.
What is to be gained by being transparent and acting with honesty?
In the first place, it gives personal satisfaction and brings peace and calm to our spirit, because it helps us maintain equilibrium. No matter the angle from which people look at us, our image remains unchanged, and that means we are not tense, always trying to look good.
Secondly, it attracts other people. People seek people of integrity, because they can be trusted with private information and can be asked for advice. Everyone trusts an honest person.
Thirdly, they are distance runners. Although in the short term they may encounter some anger, people of integrity end up being the most respected in the family and at work because everyone knows they are trustworthy. Those who also have a transcendental sense of life and live day-by-day with their eternal happiness in mind, live at peace with their conscience, and die in the same manner. Sooner or later, the prize will be theirs.
I was surprised by the book Dios lo ve ("God's Sees It") by the architect Óscar Tusquets of the Spanish "Gauche Divine" (a Spanish leftist artistic and intellectual movement in the 1960s and '70s). The author describes himself as an agnostic, yet affirms that believers, who behave in such a way as to be pleasing to God, end up doing things better. And he says it in a good-humored manner, with apparent perplexity. He uses, as an example, the Palau de la Música Catalana, a modernist Barcelona building that is a World Heritage Site. Tusquets was struck by the fact that when Lluís Domènech i Montaner built it, one of the walls was covered by the adjoining building. Nevertheless, he made that wall as beautiful as the others. Decades later, the wall was exposed for all to see – proof, according to Tusquets, that working as if God were watching is a real incentive!
This article was originally published in the Spanish edition of Aleteia, and has been translated and adapted here for English-speaking readers by Martha Fernández-Sardina.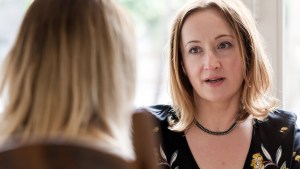 Read more:
3 Words you should stop saying … and what you should say instead