This year marks the 25th anniversary of the actress's death in Switzerland.
The designer Hubert de Givenchy was in his couture studio in Paris when the receptionist told him that a Miss Hepburn was asking for him. Givenchy thought it was the actress Katherine Hepburn, who was then riding the peak of her fame.
Givenchy has confessed that he felt somewhat disappointed when he saw "the little Audrey" appear. But that would be the starting point of an unprecedented partnership in the world of cinema and fashion. Audrey Hepburn had just won the Oscar for Roman Holiday and was already somewhat famous.
She put Givenchy in charge of the costumes for her next film, Breakfast at Tiffany's, and it was such a success and there was such a good understanding between the two of them that she would never look for another designer to dress her. Audrey became an ambassador for the brand without asking for any compensation for it, unlike what usually happens today.
Born on May 4, 1929, in Brussels, Audrey Hepburn is an icon of beauty and elegance because on and off screen. She embodied the values of a woman who is not only physically beautiful, but professional as a movie actress, well-mannered, discreet, empathetic, a good mother (she always said her greatest pride in life was her children, Sean and Luca) and concerned for the weakest ones on earth.
World War II in Belgium and the Nazi occupation
Hepburn wanted to be a dancer and trained for it, but the effects of poor nutrition during World War II forced her to turn her career toward acting. In fact, the experiences of food rationing marked her forever. Without going deeper into it, she said that after reading The Diary of Anne Frank, some of the pages seemed to be telling her own story.
The iconic actress died on January 20, 1993, at age 63, a victim of colon cancer. Film director Billy Wilder said of her that "she had a special class, a personal style, a way of being that imbued everything she did."
Many of us have seen Breakfast at Tiffany's, which is based on a Truman Capote novel by the same name. It would have been an almost surreal movie if it weren't for the way Audrey gave the main character such a mixture of candor and attractiveness that only she was able to offer.
As a seemingly fragile woman who was nonetheless courageous, she said yes to UNICEF and was their ambassador from 1989 until her health prevented her from continuing. She traveled to various countries of Africa, South America, and Asia, helping to raise awareness of the problems of hunger and illiteracy in the children of those regions.
Read more:
How the trench coat got its name … and its fame
It was during her trip to Somalia, in the horn of Africa, in September 1992 that she said: "I will never forget what I saw here." She said this just a few days before learning of her fatal cancer diagnosis.
To remember some of Audrey's beautiful moments, all we have to do is sit down in front of the television and watch some of her most acclaimed films:
Sabrina (1954)
A romantic dream thanks to Hepburn's interpretation of the chauffeur's daughter who wins the heart of a multimillionaire. Her partner was the unforgettable Humphrey Bogart.
My Fair Lady (1964)
She plays a florist from Covent Garden who has never been educated in proper manners and whom a phonetics expert turns into a lady. The fable of Pygmalion in its purest state and a delight for lovers of musicals.
Breakfast at Tiffany's (1961)
An incredible love story featuring Holly Golightly that is both comic and dramatic, with Audrey playing a role that is apparently frivolous but extremely touching. It made Tiffany & Co., the black dress, and the pearl necklace iconic in fashion memory and in the aspirations of many women.
Roman Holiday (1953)
She plays a runaway princess along with Gregory Peck in the role of a journalist. There are also many unforgettable scenes in that film: the stairs at the Piazza di Spagna, the drive in a Vespa through the Eternal City … and of course, the love story.
Charade (1963)
Features Audrey playing the role of a widow who is being stalked by her late husband's creditors. It is an action comedy with a dose of charm thanks to the actress, who shared the screen with Cary Grant and Walter Matthau, among others. It's a surprising story of thieves and love.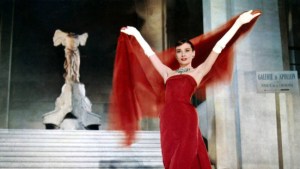 Read more:
6 Classic movies every fashion lover should see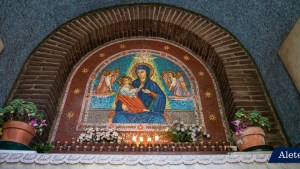 Read more:
The Madonna of 'Roman Holiday'
This article was originally published in the Spanish edition of Aleteia and has been translated and/or adapted here for English speaking readers.