Teach a young woman to understand her cycle and she'll see it as way more than an inconvenience.
When I started getting my cycles, I wasn't thrilled. I mean I was, for a few months, glad not to be a child anymore, but the novelty wore off pretty quickly, and left me kind of bothered by the fact that I was going to have to be dealing with this new inconvenience and discomfort every month, for the foreseeable future.
I knew that this new experience meant my body may be able to have children — but that reality was too far off to mean anything to me. The pride I had about growing up was swallowed up by the dawning realization that being a woman is a huge pain in the neck. I remember thinking how unfair it seemed that guys didn't have to deal with the same thing.
I wish I'd understood this back then, but no — being a woman is not just a huge pain in the neck. It's not just being like a man, with the added burden of monthly cycles. Part of the reason I thought like that, though, is because when we teach young women about their cycles, we ignore three quarters of the cycle, and just focus on that one week of bleeding. In reality, the menstrual cycle is way more than just the period.
Sure, the period is the part you notice. It's not like you can miss it. But it's only a quarter of what's going on, and the other three quarters are actually amazing. It's simplistic in the extreme to talk about the menstrual cycle as though it's nothing more than recurring blood and cramps. What if we were to teach our daughters the whole story?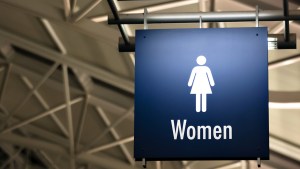 Read more:
Tired of tampons and pads? Menstrual cups are an increasingly popular alternative
We could teach her that during Phase 1, although she might initially feel exhausted (low estrogen will do that to a person), it's only going to get better as the week goes on. She has Phase 2 to look forward to, when her estrogen is going to rise until it peaks, along with her testosterone levels. She can predict a good-sized boost in energy and confidence, and some added perks. During these first two weeks, rising estrogen is going to make her build muscle more efficiently than usual. The extra estrogen is going to encourage her brain's endorphin production, meaning she'll actually feel pain less acutely. The week after that, thanks to the combination of estrogen and rising progesterone, she will actually burn 30 percent more fat exercising than during other times in her cycle.
The entire cycle is fascinating. Teach your daughter what to expect from each individual phase, and you'll be helping her see that for one thing, it's not random. She won't be left feeling like she's at the mercy of her body's moods. She can use the newfound self-awareness to take advantage of the energy and confidence in the beginning, and to be patient with herself when she's more inclined to be tired (progesterone's contribution) later on.
As she gets used to her own body's unique responses to the cycle of rising and falling hormones, she'll learn surprising things about herself — when she's most creative, when she's most optimistic, when she's most driven. She'll remember that even when she feels bad — tired, cynical, depressed, it may not last long, and it might not actually be that she's just lazy or angry, or has a bad life. It can remind her that while getting going may take extra effort today, there will be other days when it'll be second nature. Self-knowledge is power. 
A lot of women end up on some form of birth control when they aren't even sexually active, just to suppress their periods. Why go through something so unpleasant, inconvenient, and unnatural if you don't need to? And even if a woman doesn't take that route, she might do what I did, and see her femininity as an inconvenience at best, a curse at worst. We don't have to see our cycles this way.
Stacey Colino's "Understanding Your Menstrual Cycle" offers a pretty good break-down. (Colino does endorse certain birth control methods towards the end of the piece. The information she gives is sound, but her advice is not.) To get more in depth information, Gabrielle Lichterman's "Hormonology" website offers a bunch of different apps and e-books, some of which are written specifically for teens and their teachers and parents.
This kind of self-awareness is invaluable. Teach your daughter about her whole cycle, and you're teaching her to be at peace with herself and her body. You're equipping her for the future. You're giving her the great gift of knowing that her womanhood is so much more than just an inconvenience.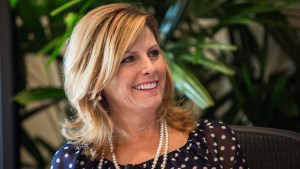 Read more:
3 Tips for expressing your femininity while conquering 'a man's world'