Some helpful tips for setting boundaries with a well-meaning but intrusive grandmother.
Upon the arrival of grandchildren, most grandmothers are willing to modify their schedules and lifestyles in order to accommodate the needs of the newest family members — especially when it comes to helping the mother and father who, in many cases, work outside the home.
Since it is so common today for both parents to be away during the day, many ask their own parents to give them a hand. They talk with them to coordinate their respective schedules, about how to organize the day-to-day, about weekends, about who will take care of the baby before going to and after returning from the nursery or daycare, and about who will pick the kids up at school.
Thus, it is not uncommon for grandmothers on both sides of the family to experience the arrival of a grandchild as a very happy event. For them, it means remembering their expertise as a motherand putting it to useineveryday tasks such as changing diapers or preparing formula, as the case may be.
Taking care of the baby (or the toddler) is essential, but it becomes a problem if the grandmother thinks that she must take the lead in child raising — ahead of the child's own mother — because the new mom is a novice, or because grandma's way is superior to the mother's way.
Grandmothers need to take into account three important truthsin order for things to work out well:
She is no longer the mother, but the grandmother, and therefore, the parents of the child have the final word when it comes to decisions. Such is the cycle of life.
It has been a few years (possibly decades) since she was a mother. Consequently, she must be willing to accept that "things have changed." This means that, especially when it comes to mechanical and material things, there may have been quite an evolution from the days when she was a mother, in terms of products, services, pediatric knowledge …
There is no single formula for caring for a baby and raising children. There are as many ways as there are people. She must respect, above all, the parents' freedom to parent as they choose.
Some grandmothers may find that they clash with their daughter (or daughter-in-law) due to the different ways in which they each face the challenges that come with the birth of a new child.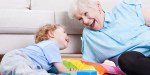 Read more:
Babysitting can decrease grandparents' risk of dementia


It can also happen that, even when the mother is experienced, the grandmother decides that during those hours that she spends with the baby she is the sole arbiter of how the child is cared for, as if the baby were her property. She might say things such as,"No need to tell me, I already know how to do this," or, "When the baby is with me, I'll do things my way."
Beware when this happens: conflict lies ahead.
If you see that the child's grandmother is becoming intrusive, and that she oversteps her bounds in making decisions, or intrudes on matters that rightfully should be decided by mom and dad, you must act delicately, but firmly — that is, talking to her clearly but without offending her.
What to do when conflicts arise …
First of all, it is important to thank her for her great help. Grandma is sharing her energy, her affection, and her time with the children. C

onsider

her age and whether what you are asking exceeds her capabilities.
Establish avenues for dialogue between the grandmother and both the child's mother and father — not just one or the other — because grandma is actually dealing with both parents' expectations, not simply with those of her son or daughter.
Let her know that what she is doing is actually counterproductive. However, instead of "punishing" her verbally, present the facts, and ask her about her reasons or intentions. For example, "We noticed that you always arrive later than the time we had agreed you would bring the children home: are you having trouble getting here on time?" We might realize that grandmothers sometimes do certain things, not because they wish to bother anyone or be purposefully intrusive, but simply because they have a different perspective and did not realize the full impact of their actions.
Understand grandma's circumstances. Keep in mind that there may be times when she is more tired or more sensitive than other times.
As best you can, agree on grandmother's role before things get tough. Plan ahead of time what her collaboration will be, and you will be less at risk of having her overstep her bounds and invade your territory as parents.
Grandparents, too, need to learn how to carry out their role. Parents are not born with a parenting manual containing instructions on how to be a good and affectionate parent; nor are grandparents. They have many talents and valuable experience, but they must learn how to use them well in their new role. Sometimes both parents and grandparents make mistakes, but that's just part of learning.
Three recommendations for (future or current) grandmothers to remember
If you think it's complicated dealing with your mother or mother-in-law as they help you raise your children, remember that you too might be a grandmother some day. To prevent ending up causing family woes and making your children and grandchildren's lives harder, it's important to nurture thesethree key traits of an excellent grandmother:
A wise grandmother is one who truly knows her place. She is prudent: she asks, she seeks advice (yes, even if she has done this a thousand times before), she reads, she stays informed and, above all, acts according to the criteria set by the child's parents.
A competent grandmother is one who does not believe she knows it all. She wants to grow as a grandmother: she wants to understand how best to help both parents, knowing that her role is important in the upbringing and education of her grandchildren, although it is a secondary role with respect to that of the child's parents.
An unforgettable grandmother is one who backs up the father and mother in all areas: she speaks well of them in front of the grandchildren, she makes it easier for the parents to be parents, she strengthens the bonds of communion within the family and, concretely, among the couple … and she allows her grandkids a few grandmotherly "extras," as long as these do not interfere with the values

​​

the parents are trying to instill in their children.
Being intrusive is not built into grandmothers' DNA. Therefore, if it does arise, it can always change (if both generations of parents cooperate) with patience, affection, and loyalty.
Above all, even if at some point there may be an intrusive grandmother situation that needs to be rectified, do not forget that grandparents are a treasure in the family, and that the impact they can have on the education of your children is boundless. Let your children soak up the knowledge and love of those who love them.
This article was originally published in the Spanish edition of Aleteia, and has been translated and adapted here for English-speaking readers by Martha Fernández-Sardina.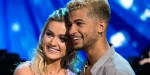 Read more:
'Dancing With the Stars' performer says his grandparents saved his life (VIDEO)