4 Guidelines for talking to children about prayer, suffering and death
"How can you see all of this and still believe?"
The old man yelled that at me as I entered the hospital room, where his young daughter was sobbing over her soon-to-be-dead husband. I knew that she had buried her mother just the week before. Her trembling little boy was sitting in the corner, crying quietly.
It's not uncommon for people to yell at the hospital chaplain when he arrives on a scene of grief, tragedy or death. I knew that this poor man wasn't really angry with me — he was angry with God, whom I represented at that moment as the hospital chaplain. Every priest has had similar experiences. We become a lightning rod for the strong, negative emotions of others. In such cases, what — if anything — is the right thing to say? Or, perhaps we would do better to ask, "What's the least harmful thing to say?"
What if the grief-stricken, angry, confused person, now disappointed with God by the impending loss of a loved one, is a young child? What if the child had prayed earnestly for the healing of a sick parent during a long and ultimately fatal illness?
I raise that question because last week, while waiting to board a plane to speak at a medical ethics conference, I received this text message:
"Hi, Father! I started a text group with some friends of X, a friend who is dying of cancer. She has young kids. All of our kids have been praying for her. How do we talk to our (and her) children if/when she dies?"
That's never a trivial question — and it's made more serious because it's being asked on behalf of children. The Book of Job is a catalogue of useless or clumsy answers in response to death and suffering. Priests, I must admit, are not preserved from useless or clumsy words in times of crisis. An elderly Jesuit told me about his first funeral as a priest, when he told the widow before the Mass, "He's in a better place." She yelled in reply: "I don't want him to be in a better place! I want him here with me and the kids!"


Read more:
Why do the innocent suffer? Pope Francis gives this answer


Of course, countless saints and scholars have written innumerable books, sermons and treatises on the connection between prayer, healing, sickness, suffering and death. I myself have taught university classes about this. And yet I'm sure that well-reasoned explanations, complete with diagrams, footnotes and a bibliography, would not help the children these parents, my friends, are concerned for. What to do?
Parents know their own children best — they must discern what each child needs. Parents should also expect to attend to their children's difficult questions and emotions more than once. As they mature, they will ask again and again, in different ways: "Why did she die? Why wasn't she healed? Did God ignore our prayers?" etc. Here are some guidelines for parents talking to their kids about grief, loss, disappointment and prayer.
1. God always gives us his best, but we don't always see or understand it in any given moment, especially in painful times.
2. We trust God because he loves us all even more than we love each other or ourselves.


Read more:
What's terribly wrong with "God needed him/her in Heaven" or "He only takes the best"


3. Add examples from Scripture, the lives of the saints, and your own lives, illustrating that trusting God can be hard, and that God is always faithful.
4. Don't expect to succeed or to be found persuasive — at least not right way. Understand that you are planting seeds that likely won't bear fruit for years.
5. If you don't plant those seeds, the children will suffer unnecessarily, and are likely to grow up with a distorted view of God.
6. Reassure them that it's okay to have and express painful strong emotions; likewise, assure them that the emotions, which will pass, don't tell the whole truth about themselves, the world or God.
7. Teach them about praying for the dead and about the Communion of Saints.


Read more:
Why you're part of the Communion of Saints even before you reach Heaven


8. Lead by example, practicing the corporal and spiritual works of mercy for grieving and struggling family and friends. Let the kids help with a family Rosary, writing a card or condolence note, or preparing a meal.
9. A devotion to the Chaplet of the Sorrowful Mother can help parents to help children by pointing to Mary's trust in God.
Parents are the first teachers of their children. Parents are also the first witnesses to the Faith for their children. Children remember — for better or for worse — how their parents responded to sickness, grief and loss. Let's work together, with all the helps of nature and grace, to teach our children how to remain faithful and hopeful, in both good times and bad.
When I write next, I will speak of an often-overlooked aspect of the spiritual life. Until then, let's keep each other in prayer.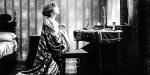 Read more:
Why pray when praying doesn't work?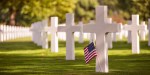 Read more:
Plants, cards, meals? There's an even better way to express condolences