The soon-to-be princess credits her Catholic school teachers for challenging her to put other's needs before her own.
Need an idea for Lenten almsgiving?
Help us spread faith on the internet. Would you consider donating just $10, so we can continue creating free, uplifting content?
Make a Lenten donation here
Even though she grew up in a Protestant home, actress and soon-to-be duchess Meghan Markle was enrolled at the Immaculate Heart High School & Middle School, a prestigious Catholic all-girl's school in Los Angeles. The school had a profound effect on Markle, who continues to be inspired by the education she received there.
Immaculate Heart High School & Middle School was founded by the Sisters of the Immaculate Heart of Mary in 1906. The school states as its mission, "to foster academic excellence in an environment that encourages students to become women of great heart and right conscience through leadership, service, and a life-long commitment to Christian values."
Click "Launch the slideshow" in the image below to catch a glimpse of a school year at Markle's alma mater: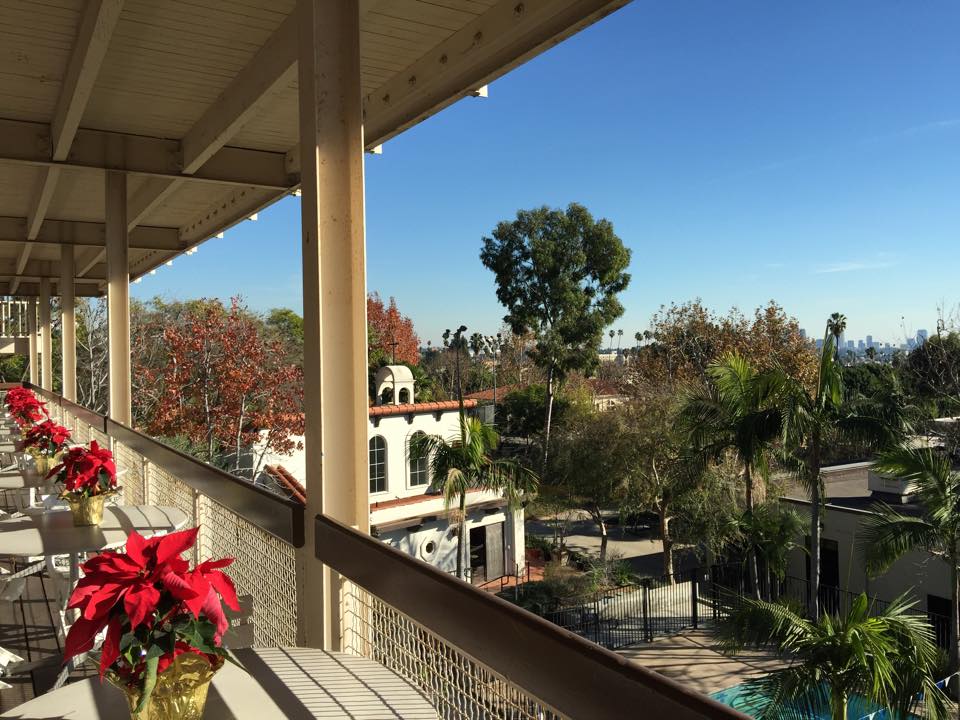 Launch the slideshow
Furthermore, the school remains committed to its Catholic foundation and seeks to pass on that heritage to its students.
[Immaculate Heart seeks] to share in the teaching ministry of the Catholic Church by creating a learning environment where students can, with Mary as their model, mature in their faith as they reflect on their special roles as members of the Christian community. Basic to this faith is the belief that God is the source of all life. The dignity of each person comes from being created in God's image, redeemed by Jesus, and by receiving His promise of resurrection. The Gospel calls all people to truth, justice, honesty, service and compassion.
The school has produced several famous alumnae, including Mary Tyler Moore and Tyra Banks, as well as generations of women who are leaders in Church, community, professional, creative, and family life.
The education Markle received included many service opportunities as well as Kairos retreats, a four-day period of prayer and reflection. Markle was a retreat leader during her senior year.
In particular, Markle credits her theology teachers for challenging her to look at people differently. She wrote in the book, The Game Changers: Success Secrets From 40 Women at the Top, "I remember one of my mentors, Mrs. Maria Pollia, told me that 'life is about putting others' needs above your own fears.' That has always stayed with me."
Crux explains how, "In the book, Markle said she volunteered with a group at a soup kitchen on Skid Row in Los Angeles when she was 13, but on the first day she said she 'felt really scared' … When Markle considered volunteering there again, she sought the advice of her theology teacher, Pollia — who had been a Catholic Worker volunteer in Los Angeles — about how to do this type of volunteering without being afraid."
Pollia was pleased to see that her words of encouragement have stuck with Markle. In an interview with ABC News Pollia related the conversation she had with Markle, "I think this is one thing that Meghan and I discussed, that it was not just the food. It was the recognition that someone was a human being and saying 'Good morning' to them was really, really important … Apparently, I told her that, 'One needed to put the needs of others above one's own fears.' And apparently, she's carried that with her, and I'm so proud to know that that was something that was important to her."
She added, "[Markle] also had this compassion for homeless people, for gang members, for people who are on the margins of society [and] wanted to not just study … but to be a part of making the world a more open and welcoming place for those that the rest of society had ignored."
After the upcoming wedding, Markle has said that she looks forward to the many humanitarian opportunities she will have and appreciates the new position to focus on charitable causes.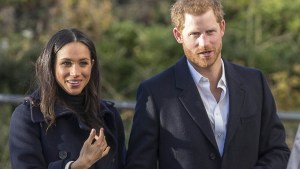 Read more:
Meghan Markle baptized and confirmed in private chapel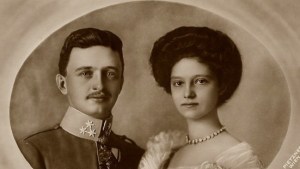 Read more:
Magnificent photos of royal couple Bl. Charles of Austria and his holy wife Zita