God transformed her feisty nature and opened her heart to deeper relationship with him.
What can God do in your life with one Bible verse a day?
Subscribe to Aleteia's new service and bring Scripture into your morning:
Just one verse each day.
Click to bring God's word to your inbox
Saints don't always begin their lives with a halo. Such was the case of St. Teresa of the Andes, who was known as a proud, self-centered, vain and stubborn little girl. While she did possess an inclination to piety, she would often have outbursts of anger.
Born in 1900 to a well-off family in Santiago de Chile, Juanita (as she was affectionately known) enjoyed singing, dancing and horseback riding during her youth. She was an ordinary teenager, but was greatly influenced by the French religious sisters who taught her in school. By the age of 14 Juanita made a private vow of chastity and resolved to become a Discalced Carmelite nun. This decision may have been influenced by her reading of the Story of a Soul by St. Thérèse of Lisieux. She was struck by the little Carmelite nun and wanted to imitate her "little way."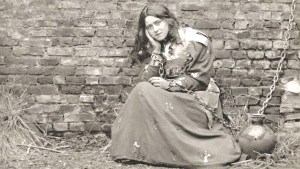 Read more:
Therese of Lisieux: Is the Little Flower the most dangerous of saints?
During the summers Juanita created her own backyard apostolate where she would teach catechism classes to children and lead a choir. She felt especially close to the poor and tried to help them in any way. The Vatican biography of her offers a brief summary of this time in her life.
The holiness of her life shone out in the everyday occurrences, wherever she found herself: at home, in college, with friends, the people she stayed with on holidays. To all, with apostolic zeal, she spoke of God and gave assistance. She was young like her friends, but they knew she was different. They took her as a model, seeking her support and advice. All the pains that are part of living, Juanita felt keenly, and the happiness she enjoyed deeply, all in God.
In 1917 she contacted the Carmel of Los Andes and was certain that God was calling her to become a nun there. She was finally able to enter the convent in 1919 and received the name Teresa of Jesus. This fulfilled her longing to be more united with Jesus and took to heart the mission of a Carmelite to intercede for the world.
Teresa experienced great joy in the convent and wrote about it in a letter, "It is impossible to imagine how happy I am. I feel peace, so intimate a joy that I tell myself that if people in the world would see this happiness, all would run to shut themselves in convents."
Shortly after her entrance it was clear to her that she would die in short time. Teresa had many health problems and these only increased while in the convent. However, it was not just her failing health that gave her a hint of what was to come; God also revealed to her that her time in this world was coming to an end.
She saw everything that happened to her as coming from the hand of God and joyfully looked for opportunities to offer sacrifice to him, "I can say that my life is a continuous prayer, for everything I do I do it out out of love for my Jesus."
For her, life united to God was exactly what she desired and explained this joy in a letter, "I am the happiest creature. I don't desire anything more because my whole being is satiated by God who is Love
On Good Friday, April 2, 1920, Teresa's condition worsened and after doctors examined her, there was nothing they could do for her. As a result, she given permission to make her profession before death, passing away from this life on April 12, 1920. She was only 19 years old.
Teresa's life was an inspiring one to many and she was canonized a saint of the Catholic Church in 1993.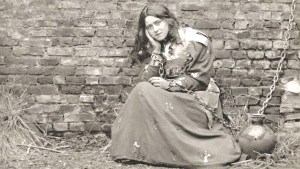 Read more:
Incredible photos of Saint Therese of Lisieux taken by her sister, Celine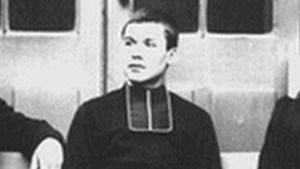 Read more:
This courageous WWI chaplain attributed his survival to St. Thérèse of Lisieux