Quick tips to help you navigate the challenging teenage years
What can God do in your life with one Bible verse a day?
Subscribe to Aleteia's new service and bring Scripture into your morning:
Just one verse each day.
Click to bring God's word to your inbox
It's not easy being a teen. They experience many physical and psychological changes that can affect the family dynamic. It's not uncommon for teens to feel they are in conflict with the world and themselves. And they're not totally wrong — the teen years do tend to be marked with three kinds of conflict:
Conflict in the family
Teens are embarking on new challenges, including independence, but they're also facing new demands from their parents. Some exercise their authority in too rigid a way, which can lead to even more clashes with their idealistic teen.
Conflict with the world
As adolescents get older, they begin to want more control over their lives and their time. But too much freedom and control can become dangerous when there are no clear and reasonable limits. Teens don't always have the self-control to enjoy things in moderation, and can end up hurting themselves and others.
Conflict within themselves
Many kids go through a new search for their identity. They sometimes look to celebrities or their friends as role models, which means they can be highly vulnerable if they choose the wrong models. Going down the wrong path can lead to problems like feeling misunderstood and alienated from their families, alcohol dependency, and drug addiction.
4 Quick tips for communicating with your teen
Try to remember how you thought and felt when you were a teen. Yes, it's been a while and times have changed, but there are common and shared experiences you can draw upon.
Respect your teen's need for self-expression. Adolescents need to assert their own personality and ideas. Let's give them the space they need to grow, in a gradual way.
Show your teen that you think her ideas and feelings are important and valid. Perhaps some of her issues seem silly or small, but they may be very important to her. Understand that friendships are also deeply important to teens, especially as they navigate their own identity development.
Reserve the right to say no when necessary, but do it with tact. Give your teen the explanations and motivations he needs. The goal is to educate out of love and for love, with a long-term view that kids sometimes lack, and parents are there to provide.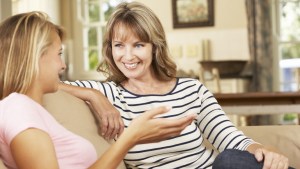 Read more:
Why your teenager needs to hear yes more than no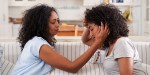 Read more:
Why we need to stop pressuring teens to act like adults