Turns out that brisket has heath benefits! But don't get too carried away ...
There are many things about me that cast suspicion on my Texas-girl street cred, like the fact that I can't stand country music or that guns make me twitchy. But when it comes to gastronomy, I'm a Texan through and through. I'll take a plate of Tex-Mex or a pile of Texas barbecue over Philly cheesesteaks or New York pizza any day.
Sadly, I can't do that too often — my favorite Texas delicacies might be delicious, but they're not exactly nutritious. Or so I thought. According to Texas A&M researchers, my favorite dish, beloved by many — brisket — apparently has unexpected health benefits:
According to researchers at Texas A&M, beef brisket contains high levels of oleic acid, which produces high levels of HDLs, the "good" kind of cholesterol. Oleic acid has two major benefits: it produces HDLs, which lower your risk of heart disease, and it lowers LDLs the "bad" type of cholesterol. Researchers say this also applies to most ground beef. "Brisket has higher oleic acid than the flank or plate, which are the trims typically used to produce ground beef," said Dr. Stephen Smith, Texas A&M AgriLife Research scientist. "The fat in brisket also has a low melting point, that's why the brisket is so juicy."
So both brisket and ground beef — two types of meat that have been strictly on my "indulgence" list — actually lower my risk of heart disease and my bad cholesterol. Which means I can — and should — eat them every day, right?!
Not really. As much as I might want to eat brisket and burgers every day, this one newly-discovered health benefit doesn't exactly make them the new kale. Anything charred (like burgers and most barbecue) is also high in carcinogens created by the chemical reaction between meat and high temperatures. And while brisket isn't charred thanks to the low temperature at which it's cooked, it's almost always accompanied by barbecue sauces laden with corn syrup and plain old sugar.
But don't despair! It's still great to learn about surprising new health benefits of traditional foods, and for a significant part of America, brisket is definitely part of traditional food culture. The great thing about the plethora of nutritional research we have available to us now is that we can use it to balance exciting new health benefits with known health risks to make good choices.
The one thing that hasn't changed about nutrition over the ages is that's it's a balance. "Everything in moderation" is still very wise advice. Going overboard in any area or with any one food is always going to be unhealthy … I mean, even an all-kale diet would kill you in the end.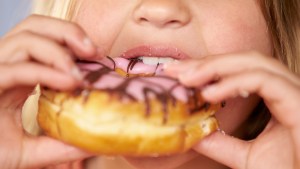 Read more:
Why we need to stop talking about obesity and start talking about malnutrition