It's called sleep hygiene, and it consists of simple preparations to help you get more rest.
"I went to bed on time, but I couldn't get to sleep" is something we've all said on more than one occasion. There are a thousand situations that contribute to millions of people sleeping badly each night. Having had an argument, thinking about something that upset you, feeling guilty about something, being concerned about a loved one who's ill, and missing someone who's far away are but a few examples.
Is there something we can do to sleep better? Are there remedies for our sleeplessness? Spanish psychiatrist Marian Rojas Estapé assures us that the answer is "yes." Here are five things she says we can do before going to bed that can help us to sleep.
1. Stop using electronic devices before going to bed.
Many studies corroborate the hypothesis that electronic screens are bad for our sleep. A 2015 study by Harvard researchers explains that the use of "light-emitting electronic devices for reading, communication, and entertainment" (tablets, smartphones, laptops, etc.) before going to bed "prolongs the time it takes to fall asleep, delays the circadian clock, suppresses levels of the sleep-promoting hormone melatonin, reduces the amount and delays the timing of REM sleep, and reduces alertness the following morning." So, while it may feel impossible, we should abstain from checking our email, social media, and YouTube subscriptions—and from watching TV or Netflix—right before going to bed. If that's too much to ask, a Mayo Clinic study suggests that reducing screen brightness and holding the device at least 14 inches from your face can reduce the negative effect.
2. Avoid conversations or activities that stir up emotion.
The first thing we need to do is to know what topics get us stirred up. Does talking with your adolescent child about permissions and limits tend to lead to conflict? Does bringing up the topic of bills or debt with your spouse stress you out? All of us, whether our temperament is calm or fiery, need to know where our limits are, so as not to expose ourselves to emotions that will affect our ability to fall asleep.
3. Control your thoughts before closing your eyes.
Dr. Rojas advises not going over all the things we are worried about once we are in bed. "Try not to go back over all the bad things that happened during the day or that could happen tomorrow," she says. "Focus on something happy and positive that happened, or on something that makes you smile."
To this end, some people save funny, cute, or heart-warming videos on their phone to watch before bedtime. It's a good idea up to a certain point, but, be careful: remember what we said in the first tip about the light affecting your sleep!
Beyond what the psychiatrist recommends, I'd like to add that if you are a person of religious faith, the end of the day is an especially important time to put yourself in God's hands. It's a way of summing up the entire day in a couple of minutes, asking forgiveness for what we didn't do well, adoring God, giving thanks for the blessings we've received (even for those we're not aware ofor that don't come to mind at that moment), and asking God for help so we can be better people tomorrow.
This aspect is important, because it points us towards transcendent realities and reminds us that neither the positive nor the negative things in life depend entirely on us and on our own strength. Being humble (and realistic) in this regard helps us put our worries into perspective, too.
4. Adopt a healthy routine.
Create habits or "rituals" you follow when you prepare yourself to go to bed, so that your brain adapts to them and learns to go into "relaxed mode." For example, you might take a soothing bath, listen to relaxing music, prepare yourself a hot drink (without stimulants like caffeine), read a book, meditate, or pray.
5. Sleep in total darkness.
In this case, no enemy is too small. Draw the curtains, and turn off or block any and every light, such as the small LEDs on the TV and cable box, notifications on your smart phone, etc.
Much of this advice is really common sense, but as they say, "Common sense is the least common of all senses" — and sometimes, we just need to be reminded of things we already know.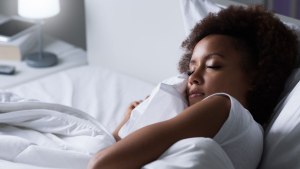 Read more:
This one tip could help you sleep better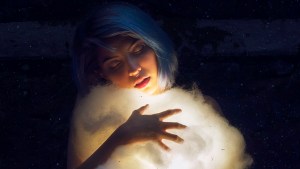 Read more:
Why people with religious faith tend to sleep better