New research proves that female and male brains age differently.
I've always felt that women got the short end of the stick when it comes to the whole "aging" thing. The visible effects of aging (wrinkles, gray and thinning hair) are harder for us emotionally, since we tend to place more of our value in our appearance than men do. But the process of menopause also takes a seriously unpleasant physical toll that goes far beyond hot flashes and mood fluctuations, often leaving us with extra body fat, higher blood pressure, and thinner, more brittle bones.
It really does seem unjust … and yet. According to NPR, women actually have a distinct advantage when it comes to aging: our brains age more slowly — about four years more slowly, to be exact.
While age reduces the metabolism of all brains, women retain a higher rate throughout the lifespan, researchers reported Monday in the journal Proceedings of the National Academy of Sciences. "Females had a younger brain age relative to males," says Dr. Manu Goyal, an assistant professor of radiology and neurology at Washington University School of Medicine in St. Louis. And that may mean women are better equipped to learn and be creative in later life, he says. The finding is "great news for many women," says Roberta Diaz Brinton, who wasn't connected with the study and directs the Center for Innovation in Brain Science at the University of Arizona Health Sciences. But she cautions that even though women's brain metabolism is higher overall, some women's brains experience a dramatic metabolic decline around menopause, leaving them vulnerable to Alzheimer's.
Thanks, menopause! I knew you were going to pop up and ruin this somehow.
Nevertheless, this is pretty great news for us. Many women hold off on finishing school, starting a career, or pursuing latent passions and hobbies until after their children are grown. Knowing that our brains retain their youthful capacity for learning and creativity well into the years of expanded freedom and leisure time is a blessing, because we can set aside the fear that we might run out of time for everything else if we spend our younger adult years focusing on our families.
Not only does our higher brain metabolism mean that we get extra time to learn and flex our creativity, it may also protect us from Alzheimer's while we're young. It's not until the tumult of menopause that our brain metabolism begins to change — with some changes more dramatic than others. It's those dramatic shifts in brain metabolism that create an increase in the sticky proteins associated with Alzheimer's, leaving some women uniquely vulnerable during menopause.
But we're not at the mercy of genetic roulette, either. Early intervention can actually prevent the increase of sticky proteins and lower our chances of developing Alzheimer's, and this intervention doesn't require testing or medication. It's actually similar to the lifestyle changes that help prevent diabetes — primarily avoiding sugar and exercising regularly.
Which means none of us women have to wait and see if menopause leaves us with the additional burden of Alzheimer's — we can protect ourselves by living active, healthy lives while we're young. And when the time comes to learn a new skill, start a career, or finish that degree we started in our 20s, we can have confidence that it's not too late and we're not too old. No matter what physical toll aging might take on us, we actually are younger than we look. Four years younger!
Read more:
Your brain is hardwired for being sedentary — here's how to get moving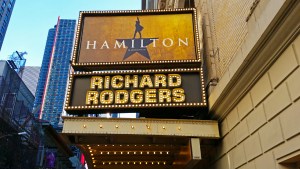 Read more:
What listening to "Hamilton" taught me about my children's brains