We should start talking with kids about love from the time they're very young.
We should start talking with our children about love when they are very young. Of course, they should experience love from the moment they're born. As soon as they're old enough to begin to understand, we can explain to them that love is a feeling of affection and happiness that we experience when we're with our parents, children, and siblings. It should be easy for them to grasp the basic idea that love is an unconditional relationship characterized by smiles and acts of love among members of a family.
A hug, a kiss, saying "I love you," or doing little things for each other, such as little gestures of love for our loved ones, are ways in which our children can begin to reflect the love they feel towards their family.
Teach them about healthy self-love
While talking to our children about love, it's important that we explain to them what healthy self-love is. The way they love themselves will define a great deal of their personality and their self-perception in the future.
Healthy self-love or self-esteem is something they need to develop starting in childhood. If our children have solid self-esteem, they will feel more sure of themselves and of their ability to achieve their goals, thus becoming optimistic, sociable, and happy adults. We cannot love others properly unless we love ourselves too.
How can we strengthen our kids' self esteem and healthy self-love? First of all, we must show our attachment and affection for them, making the love we feel for them palpable. We should also recognize their achievements, although we must be careful not to exaggerate our praise, because they must also become adults who are prepared to deal with difficulty and the need to work to achieve their goals in life.
Love for others
Besides teaching them about self-love, which will help them to take care of themselves and recognize their own positive qualities, we must also teach our children to love other people, starting with their siblings, their extended family, their friends, and their classmates at school.
We need to teach them to be amiable, empathetic, and respectful towards others, showing them that happiness is obtained in part through treating others with kindness and doing good things for them.
It's important that we remember that the best way to teach our children these practical life-lessons is through our own example. They're always watching us and listening to us, so it is important that we also work constantly on having healthy self-love and on loving others.
When we make happiness and love the basis of education, we prepare our children better for their future: a loved child is a happy child, and that happy child will grow up to be a secure and optimistic adult, able to have positive relationships with friends and, eventually, with a spouse and children of their own.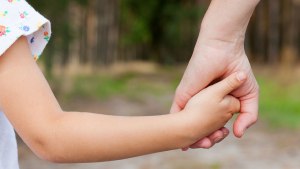 Read more:
How to help children develop the virtue of faithfulness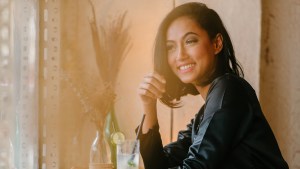 Read more:
10 Tips on how to build healthy self-esteem