A simple visit to mom's place of work led to a young girl to start a charity for vulnerable seniors.
We often take our kids to work to give them a little insight into what we do — or maybe because we've run out of childcare options! But for the mom of 11-year-old Ruby Chitsey, taking her daughter to the nursing homes where she works in Arkansas has paid dividends. Not only has her daughter experienced what it's like to care for seniors, she's also learned one of the most important values in life: compassion.
On one trip to the nursing home, Ruby took with her a notepad and started questioning the residents about what they wished for. On her own accord she went from bed to bed writing down each resident's three wishes. To her surprise they weren't exactly what she thought they might be. No Ferraris or Porsches, just the simple things in life, like a can of Dr Pepper and some Vienna sausage.
Encouraged by the responses, Ruby set up a charity called "Three Wishes for Ruby's Residents," and started granting wishes to the residents. In the video posted by CBS below you'll see the look of delight on the faces of all the seniors as they receive their wishes, yet perhaps their biggest delight comes from watching a young girl take an interest in them, showing them love and care.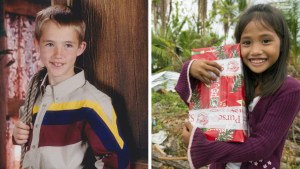 Read more:
How a 7-year-old boy's act of charity led him to find the love of his life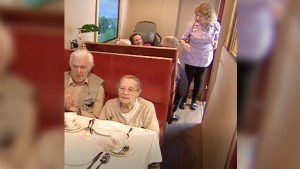 Read more:
The nursing home that takes its residents on train journeys … without ever leaving the station