These works are timeless and ideal for young ones.
"If you want a child to know the truth, tell him the truth. If you want a child to love the truth, tell him a story." –Andrew Peterson
Humans need stories. In addition to the many cognitive benefits they provide, stories teach us to how relate to the world and to other people in it. The Classics are a good place to start as the whole reason they're classics is because they're timeless. It's never too early to introduce your child to a classic, so check out these seven tales that are ideally suited to little ones:
1
Aesop's Fables
Aesop's Fables is a collection of short morality tales that were originally handed down orally. These fables primarily center around talking animals and provide young children with important proverbs and life lessons. You can find theses stories for free online, or in several beautifully illustrated books. Plus they can be read in just a few minutes, making them excellent for the youngest of readers (or listeners).
2
The Fairy Tales of Hans Christian Andersen
What child has not sympathized with the ugly duckling or laughed at the emperor and his "new clothes?" The tales of Danish storyteller Hans Christian Andersen, such as The Little Mermaid, The Princess and the Pea, and The Ugly Duckling, are among the finest in children's literature. These stories have enchanted audiences for over 150 years and are sure to delight your little ones.
3
The Collected Tales of Winnie the Pooh
Who doesn't love that silly old bear? A.A. Milne's tales of Winnie-the-Pooh and friends are some of the most beloved stories of all time, for children and adults alike. Inspired by his son, the real-life Christopher Robin, and his stuffed animals, Milne created stories that are wonderfully whimsical and although simple in language, profound in meaning. These stories will make you laugh (and perhaps even shed a tear) and are guaranteed to make any listener ask you to read "just one more."
4
Peter Rabbit
The Tale of Peter Rabbit and other books written and illustrated by Beatrix Potter are simply charming. Potter, a natural scientist and conservationist, created gorgeous watercolor images inspired by her love of landscape, flora, and fauna to go along with each story. Young ones will love these child-sized story books that uses humor and adventure to teach each moral lesson.
5
The Wind in the Willows
Kenneth Grahame's The Wind in the Willows is notable for its mixture of adventure, morality, and friendship, as well as its descriptive and lyrical writing. The language can be a bit challenging, so this book might be best to read with slightly older children.
6
The Blue Fairy Book
Andrew Lang's The Blue Fairy Book is the first volume in a 12-book collection. It contains some of the best known and most beloved tales from around the world, including: "Little Red Riding Hood," "Cinderella," "Aladdin and the Magic Lamp," and "Beauty and the Beast." This collection of 37 stories will draw you and your child deep into the fairyland contained in its pages.
7
Alice in Wonderland
Though Lewis Carroll's famous work has seen its share of adaptations in recent years, nothing can compare with the original novel. The cast of characters in Alice in Wonderland — Alice, the White Rabbit, the Mad Hatter, and the Cheshire Cat–are some of the most recognizable characters in literature. Alice in Wonderland is known for its brilliant use of satire and nonsense, which makes it an enjoyable book to read aloud.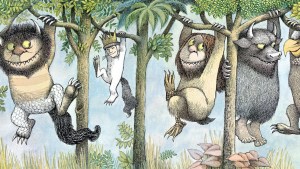 Read more:
13 Stunning illustrations from classic children's books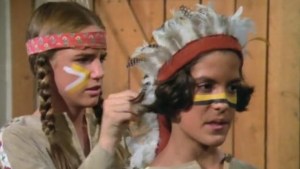 Read more:
Should we ban our kids from reading 'Little House on the Prairie' and other tricky classics?