"It's absolutely amazing to see the amount of prayer, fidelity, and friendship that's come about through this hashtag and we owe it all to God."
Every now and again trending Catholic hashtags surface on Catholic Twitter.
Kathryn Jean Lopez often would share #homilytweet from the Mass she attended, which lead many other priests to share a snippet of their thoughts with the same hashtag. Daughter of St. Paul Sr. Teresa Aletheia Noble created a trending movement of #MementoMori, which has led to a journal, book, and devotional. And within the past week, #BreviaryViews has been flooding Catholic Twitter.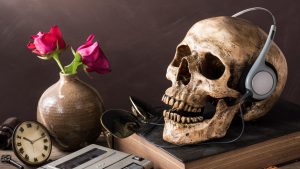 Read more:
Remember your death: A memento mori playlist
Individuals are posting pictures of where they are praying the breviary. The breviary, also known as Breviarium Romanum or the Divine Office or the Liturgy of the Hours, is a liturgical prayer prayed daily by priests, deacons, consecrated religious, and gaining popularity among the laity. Monks and Canons Regular chant the Divine Office, which is composed of psalms, canticles, readings, and petitions. On the day of ordination, a deacon promises to pray the Liturgy of the Hours for and with the people of God.
Seminarian John De Guzman, from the Diocese of Raleigh, North Carolina, is the aspiring priest behind the trending Catholic hashtag.