When this dad couldn't join his son for the weekly appointments, he found a hilarious and creative way to entertain and support him.
Chuck Yielding isn't exactly a professional dancer, but that didn't stop the Texas man from using dance moves to encourage his son Aiden, who is 14 years old and undergoing chemotherapy at a Texas hospital.
CNN and other news outlets have documented the story. Due to restrictions to protect against COVID-19, as well as specific health protocols that must be followed when interacting with cancer patients, Aiden is only allowed to have one parent accompany him for his weekly chemotherapy treatment. Since his mother, Lori Yielding, works at the hospital where Aiden is being treated, she's the one who brings him in.
Aiden's dad wants to be there for his son too, even though he can't go to the appointments. He knows that his support and presence is so important.
While Aiden and his mother are at the hospital, Yielding communicates with his son from the streets and parking lot, in sight of the window where Aiden is being treated. He amuses his son by dancing and wearing extravagant outfits. The boy tells his dad over the phone what song he wants him to dance to, and Yielding takes it from there. It's his way of trying to boost his boy's spirits in the fight against cancer.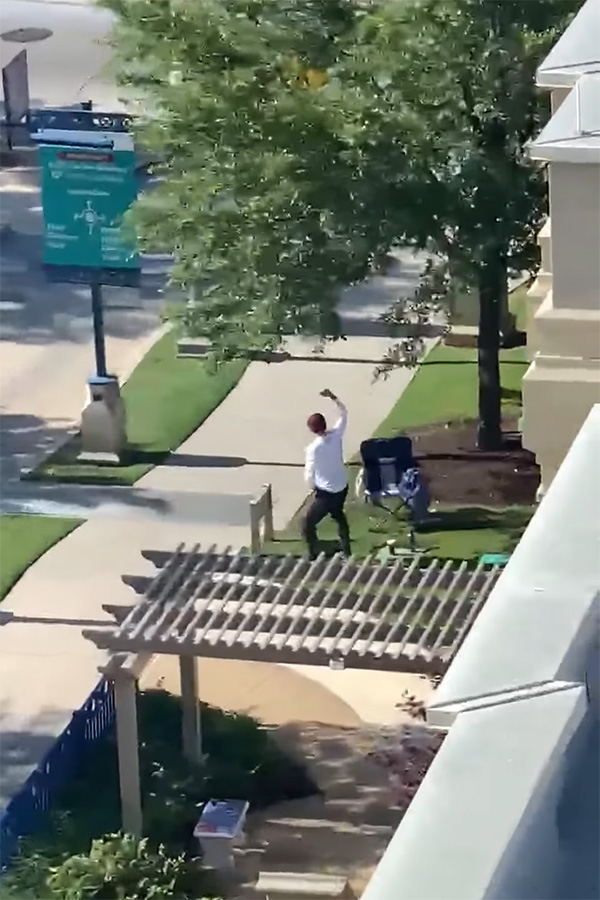 "He's really been struggling with bone pain and it's hard not to be able to reach out and touch him," Yielding told TODAY. "But what I can do is make him laugh."
"We get out here and just try to communicate, you know, the best we can," Chuck told CNN. "Just anything to bring his spirits a little bit, let him know that he's not alone, that we're with him."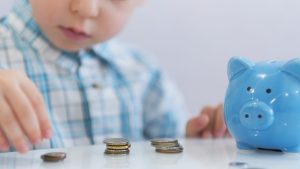 Read more:
5-year-old boy gives all his savings to doctor who cured his mother of cancer
Every Tuesday, Chuck changes his routine. Aiden told CNN, "It's funny watching him figure out all that he's going to do … It cheers me up sometimes. It makes me feel like he is there, you know? And he's just a funny guy."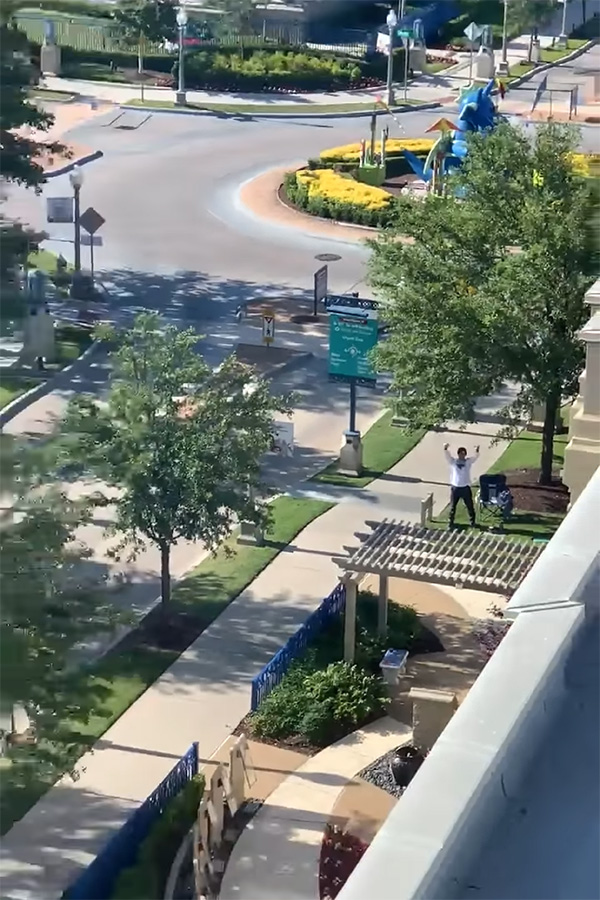 In fact, while his father is dancing, the young boy, looking out the hospital window, mimics his movements, which makes both of them and the boy's mother smile. Aiden told TODAY, "My dad always cheers me up when I'm having a bad day. We've been creating our own dances since I was little. We get down with it!"
And while his treatment lasts, Aiden knows that every Tuesday, rain or shine, his father will be there with him from outside the window, dancing in colorful garb.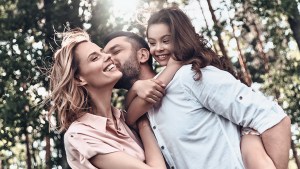 Read more:
Why kids need to see their dads show affection
The lasting impact of a great dad can't be overestimated. Dads can seek inspiration and intercession from these 10 dads who became canonized saints …
Launch the slideshow