This trip will take you from the Middle East to Ireland, through continental Europe.
The book of Genesis is vital to Christian ideas of pilgrimage. Christian traditions have read these texts as portraying human beings as exiles in an often inhospitable world, estranged both from God and from one another. Later biblical narratives highlight this being exiled as a constitutive attribute of existence.
Even a superficial reading makes it clear exile is constant all throughout the Old Testament. Abraham and his descendants go from one exile to the other — Egypt, the desert, Babylon. But the fact that pilgrimage is also prominent in most of these narratives makes it clear both experiences (pilgrimage and exile) share common traits. More often than not, the many different journeys from and into exile we find in Scripture are themselves pilgrimages —packed with rich spiritual meaning.
These motifs play key roles in Christian thought, and are often summarized under a single word — the Greek exodos. Luke's Gospel (Cf Lk 9, 28-36) uses it to refer to Jesus' death and resurrection. The original Greek is a composite word, formed from the prefix "ex" (out) and "hodos" (path, way, road).  Literally, exodos translates to a going out. In the Transfiguration, we find Jesus, Moses, and Elijah speaking about Jesus' exodus "which he was about to bring to fulfillment at Jerusalem." Luke uses the word in an obvious allusion to Moses' exodus out of Egypt, and to Elijah's departing from this world, entering heaven alive "in a whirlwind," going out.
But this is not an exclusive trait of Luke's gospel. All New Testament writers highlight the inevitable transience of this world (Cf Jn 2, 17; 1 Cor 7,31; or James 1:11) thus encouraging believers to understand themselves as "pilgrims and strangers on the earth" or "temporary residents" whose true home is to be found in heaven (1 Peter 2:11; Hebrews 11:13). These texts have helped perceive Christian life as a journey towards that homeland — thus giving Christian pilgrimage a distinctive inward-and-outward dimension.
Christian pilgrimages were first made to sites associated with the birth, life, crucifixion and resurrection of Jesus —but also to those associated with the first saints and martyrs of the church. Testimonies date back as early as to the 3rd century, and plenty of surviving descriptions of Christian pilgrimages to the Holy Land date from the 4th century, making it clear this practice was quite common. What's more, it was encouraged by several Church Fathers, both Eastern and Western.
Here, we list three exceptional pilgrimages off the beaten path that you might want to add to your bucket list — one in the Middle East, one in Ireland, and one in continental Europe.
1. St. Patrick's Purgatory
Known as "the Ironman of Pilgrimages," St. Patrick's Purgatory is more than a thousand years old. Legend has it that, while on Station Island — a small islet off the shores of Ireland — Patrick prayed to the Lord for help to convert a particularly incredulous audience. His prayers were heard. God showed him a cave in which, according to tradition, whoever entered could see the sufferings of the souls in Purgatory, the torments of those in Hell, and the delights and joys of Heaven.
unknown
There is no proof Patrick ever visited the island. But it is a well-known fact that the ruined monastery on the island dates back to the 5th century and that it was most likely founded by St. Dabheog, a contemporary of Patrick's. The monastery was under Augustinian custody at the beginning of the 12th century, and already had an inn for the pilgrims who went to visit St. Patrick's Purgatory.
It is known for being the hardest and most rigorous pilgrimage in all of Christianity. Several conditions must be met for the pilgrims to be allowed on it: you must be 15 years of age or older, able to kneel and walk (barefoot) by your own means, and willing to endure the strictest of fasts for three days — consisting of water, oatmeal, bread, tea and coffee. It also includes a 24-hour long vigil.
2. The Jordan Trail
Some say Moses walked this path. The closest town to Petra is called "Wadi Mousa" — "the Valley of Moses." It is said that the place where Moses struck water from the rock is not far from where the present-day town stands. From such a spring, the Nabateans would draw water, through a clay aqueduct, all the way to Petra — the legendary Jordanian city.
Elijah, tradition claims, also walked this route. In fact, Elijah's birthplace, Tell Mar Elias, in the northwest, is a stop on the Jordan Trail. There, the ruins of the biblical town of Tishbe (also known as Listib, or El-Istib as well) can be found, as well as the remains of an early Christian Byzantine basilica. Pilgrims from the three great monotheistic religions go to this place, and tie red ribbons to an oak tree, paying homage to the prophet.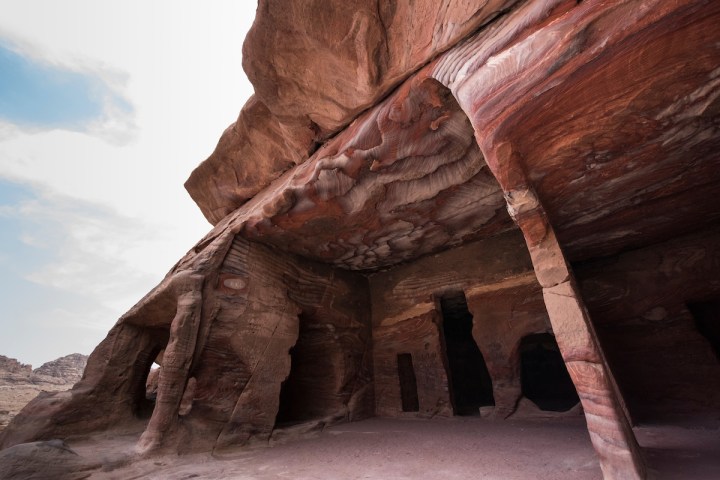 JEFFREY BRUNO
Clearly, the Jordan Trail is not a new invention. Although officially "launched" in April 2017, the trail runs through ancient biblical paths.But it also includes the route Roman conquerors would use to go all the way from the fertile north of Jordan to the south, through the impressive Roman city of Jerash, to the rich harbor city of Aqaba, right by the Red Sea. That's 400 miles. On foot. For at least 40 days, across 52 villages, four different kinds of landscapes, and several different ancient pilgrimage and trade routes. It's a kind of Middle Eastern Camino de Santiago that goes across both the Old and the New Testament in a single route.
3. The Ignatian Camino
The Ignatian Camino is a pilgrimage road that goes from Azpeitia, the native town of St. Ignatius of Loyola, to Manresa, following the steps of the popular Basque saint. As this road grew in popularity, it ended up earning a place of its own among other, more famous pilgrimage routes in Europe, such as the Camino de Santiago and the Via Francigena.
The route leaves out a city in which Ignatius found himself three times: Barcelona. But every pilgrim worthy of the name might want to walk through the Carrer De Sant Ignasi, right in the center of the Old City in the Catalonian capital as well.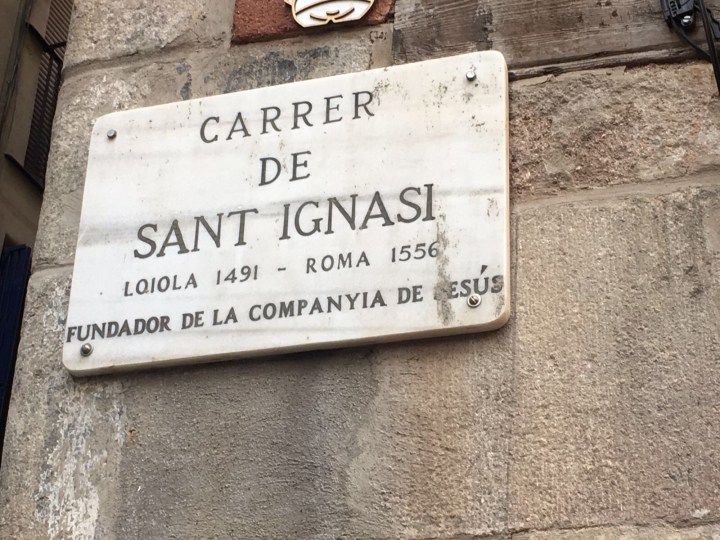 Daniel Esparza | Aleteia
The first time Ignatius set foot in Barcelona, he stayed there for only a month, as he was preparing his trip to Jerusalem. He arrived in the city on February 18, 1523, and set sail for Italy on March 20. The third time he was there, he stayed for three months, while on his way from Salamanca to Paris, where he finished his studies. But the second time he visited Barcelona, he stayed for almost three years. This second trip was, by far, the most important one.
Whenever you are in Barcelona, make sure you follow Ignatius' steps from the Carrer De Sant Ignasi (Saint Ignatius' Street) to the impressive cathedral of Santa María del Mar. The road will take you through the narrow, medieval streets of La Ribera and El Born districts to the Plaça De Santa Maria, where you can visit not only this church, but also plenty of small local restaurants, book shops, and cafés.