The Durham Cathedral, officially called The Cathedral Church of Christ, Blessed Mary the Virgin, and St. Cuthbert of Durham, houses the remains of Venerable Bede and of two other British saints.
What can God do in your life with one Bible verse a day?
Subscribe to Aleteia's new service and bring Scripture into your morning:
Just one verse each day.
Click to bring God's word to your inbox
The Cathedral Church of Christ, Blessed Mary the Virgin, and St. Cuthbert of Durham is commonly known (simply and straightforwardly) as Durham Cathedral. Located in the city of Durham, England, it is the seat of the fourth-ranked bishopric see in the hierarchy of the Church of England. But its history goes way back before the separation of the Church of England from Rome in 1534.
In fact, the building dates back to the British Norman-era: Its construction started in 1093, replacing the city's previous "White Church," the Alba Ecclesia, originally built in tinder ("wattle and daub") to house the remains of St. Cuthbert, its exterior covered in whitewash ­– hence its name. Most historians agree that this initial church was conceived as a temporary structure since in 998 (three years after the community of St. Cuthbert arrived from Lindisfarne) they consecrated a much larger church known as the Ecclesia Major, which would turn into the cathedral we know today no more than a century later.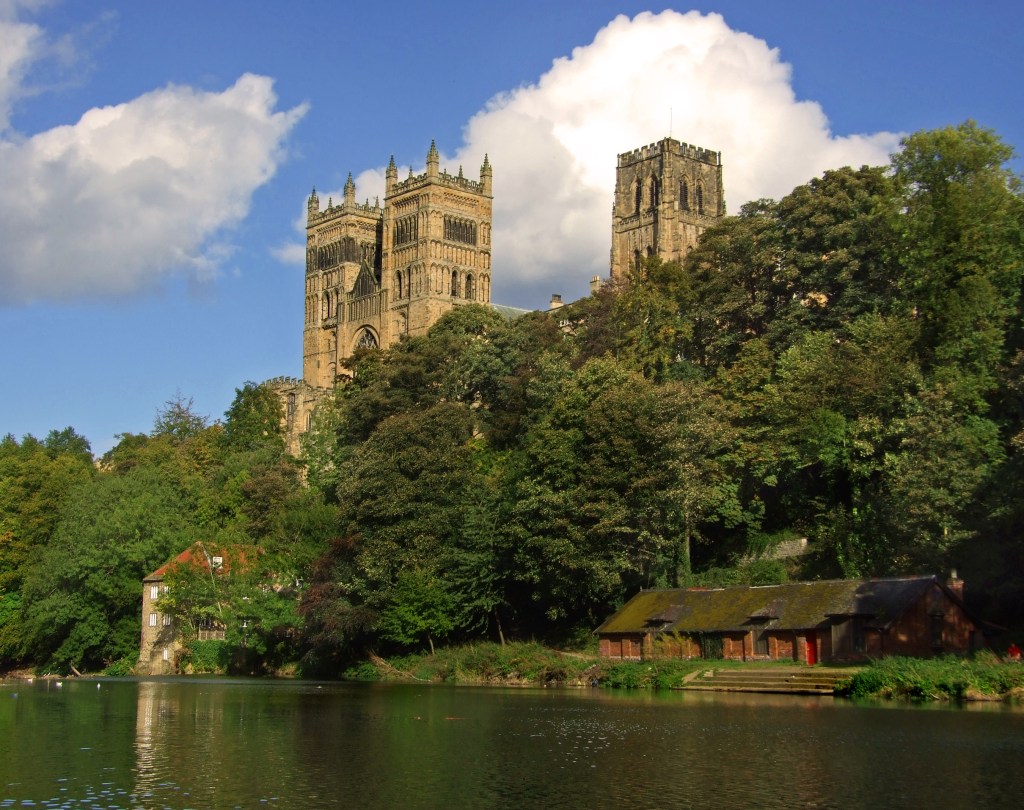 In 1986, both the cathedral and Durham Castle were designated a UNESCO World Heritage Site not only because of their architectural and historical relevance (the cathedral's library is home to some of the most complete early printed books in England and three copies of the Magna Carta) but also because of the relics housed in the Cathedral, which include St. Cuthbert's remains, St. Oswald's head, and the remains of Venerable Bede, the famed 7th-century English monk known as the "father of English history" because of his famous Ecclesiastical History of the English People.
A recently published book, Building Durham Cathedral, "examines how the church was built, focusing on its architectural elements." As read in the post published by Medievalists.net, "the story of construction is revealed in its walls, columns, stonework, and even masons' marks – here you have the finished piece but the puzzle is how everything fits together." The book, written by Brian Roberts (an Emeritus Professor in the Department of Geography at the University of Durham), "gives us insights into how people from the 11th and 12th centuries responded to the challenges and options of a large-scale project."