Hundreds of thousands of enthusiastic young pilgrims continued to gather as World Youth Day 2023 entered its second day.
With day one now a happy memory, young World Youth Day pilgrims continued streaming into Lisbon.
Pope Francis arrived in the city on Wednesday morning. While his first World Youth Day event is not scheduled until tomorrow, August 3, he has been busy throughout the day with speeches and meetings.
Meanwhile you pilgrims gathered around the 700 or so other bishops who are in Lisbon, participating in catechesis sessions, moments of prayer and festivities.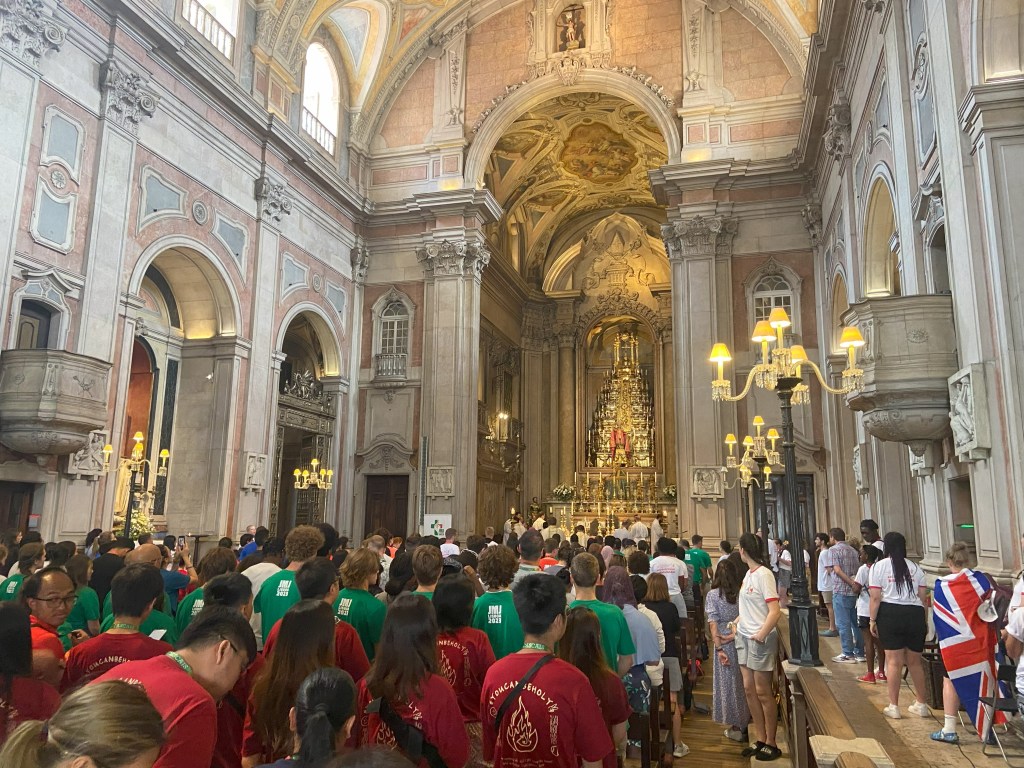 I.Media
City of Joy
The organizers have also set up a "City of Joy," where young people are taking advantage of the hundreds of priests ready to hear their confessions, a "vocations fair" showcasing the countless ways consecrated life is lived in the Church, along with conferences and talks on a variety of topics.
Our Aleteia correspondents will have continuous updates throughout the week, so check back often.