The image of Our Lady of the Smile that "healed" St. Theresa of the Child Jesus is a reproduction of a statue made from old silverware.
A plaster statue of Our Lady is on display in Thérèse's bedroom at Les Buissonnets, the Martin family home in Lisieux. Today, this representation of the Mother of God is known as "Our Lady of the Smile." However, it's merely a reproduction of the statue to which the young woman from Lisieux attributed her recovery on May 13, 1883. Thérèse, whose mother had already died, had been sick since her older sister Pauline entered the Carmelite convent. The 10-year-old child was lying in bed when she saw the statue smiling beside her, and her illness went away.
The original statue
For a long time now, the "real" statue of the miracle has been located in a niche on the wall behind Thérèse's casket at the Carmelite convent and shrine in Lisieux. Also made of plaster, an elderly woman from Alençon had given it to the still-bachelor Louis Martin. The family kept it for many years. Eventually it accompanied the ailing Carmelite nun to the infirmary of her convent, where she died on October 1, 1897. But that statue too is, in fact, a reproduction. 
We have to go back more than a century before these events to Paris to find the original (now lost) model of the famous statue. In the mid-1700s, the parish priest of St. Sulpice wanted to adorn the axial chapel (behind the main altar) with a beautiful representation of the Mother of God, worthy of the still unfinished but monumental edifice. Having called on the sculptor Edme Bouchardon, who was to create much of the church's statuary, he also needed to find a material worthy of the Virgin Mary.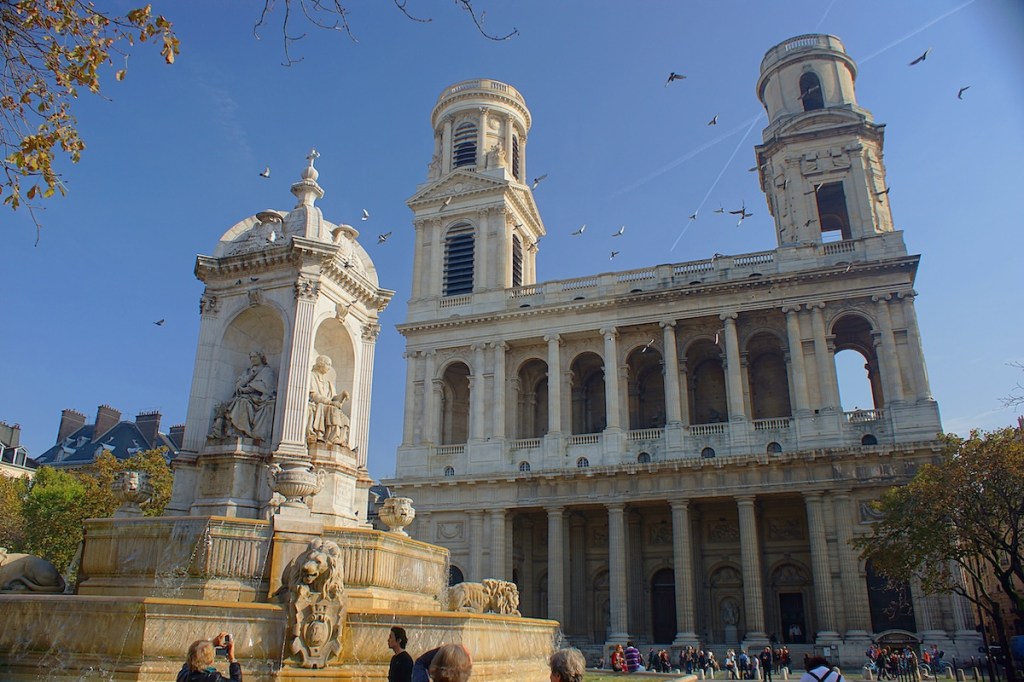 © Matthew Green
A Virgin made of silverware 
The pious and persevering parish priest wanted the statue to be made of silver, but he couldn't afford it. Undaunted, he appealed to the generosity of his parishioners, but with a creative twist: Rather than asking for money, he started collecting their silver cutlery! Whenever he visited the homes of the wealthiest members of his flock, he never left without silver spoons and forks donated by his hosts. Small streams flowing together turn into big rivers, and small utensils can become beautiful statues.
For many years the statue was located in the chapel at the back of St. Sulpice. Unfortunately, the statue was melted down during the French Revolution. 
Nonetheless, the statue and the devotion attached to it live on through its reproductions, along with its now popular name: "Notre-Dame de Vieille vaisselle," "Our Lady of Old Silverware." God makes all things new … and grace never ceases to work in the lives of God's children, in ways that are often impenetrable.