How can we handle problems that come up with our spouse's siblings?
When we speak of challenge with our in-laws, we usually mean our parents-in-law. But, sometimes it's the relationships with a brother or a sister of our spouse that is more problematic.
"I take you as my husband/wife." In making this short statement during the exchange of marital vows, you accept your spouse as he or she is. He is the son and she is the daughter of their parents their family of origin is a big part of their identity. You can't delete that. Some people declare "I married you, not your family," and this is true, but it's also wrong-headed to dismiss these family ties as irrelevant or even foreign to the love between the spouses.
Getting to the root of the tensions
When a couple gets married, nothing is ever the same: relationships with siblings and with friends change. This is not always an easy process, even when it concerns brothers and sisters who used to be close.If some mothers can be possessive, so can some siblings, who may have a hard time accepting that "a stranger" has taken precedence in the heart of their brother or sister! Sometimes they may also become jealous when the newcomer wins the affection of their parents. So don't be surprised that the relationship between brothers- or sisters-in-law is complex. Family life is never simple. This is as old as Original Sin.
In addition, we should never forget that all marriages are a bridge between two different worlds. This is true even if families of the two spouses share the same level of education, tastes and beliefs (and even to a larger extent if they do not). You need to know the habits, traditions, and ways in which your spouse's family manifests tenderness or displeasure. This takes time, a lot of observation, and mutual respect.
A few golden rules that will make it all easier
The first rule is kindness. If you wish to find a sure way to sow discord within your family, find a way to speak poorly about them as much as you can and as sneakily as possible!
Another indispensable rule is the discretion. It is difficult to use, since it is not easy to distinguish between the legitimate respect of privacy and the excessive (and at times uncomfortable) silences that can be interpreted as indifference.
Remember the potential ally that lies in a brother-in-law or a sister-in-law. They can come alongside your marriage and provide a breath of fresh air, sooth tensions, and lend support in ways you may not expect.
In addition, learning how to enjoy and appreciate the siblings of your spouse is to learn how to better love your spouse. By listening to childhood memories and detecting the problems that may exist within their relationship, you can learn how to know them both more intimately.
To crown it all, a good dose of humility and humor goes a long way — it helps to play down whatever is not worth time and energy.You should also remember forgiveness, without which there is no brotherly love. Most importantly, remember that it's okay to love your brother-in-law or your sister-in-law and still not want to spend 10 days under the same roof with them!
Christine Ponsard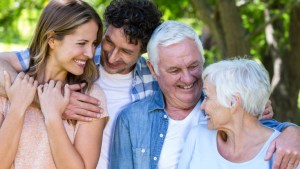 Read more:
The art of keeping the right distance with your in-laws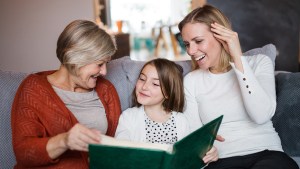 Read more:
7 Reasons to cherish your mother-in-law