This is normal family life ... authentic, messy, beautiful, and never dull!
What can God do in your life with one Bible verse a day?
Subscribe to Aleteia's new service and bring Scripture into your morning:
Just one verse each day.
Click to bring God's word to your inbox
Of all the ways of "normalizing" Down syndrome, Instagram seems to be one of the best. Families post their own photos, beyond the slogans or preachy tone of many campaigns or movies. (Who else remembers the 90s TV series Life Goes On and its protagonist, Corky?)
In fact, there are more and more Instagram accounts of families with children with Down syndrome, helping to change the way people think about it and helping parents — both "experienced" and those who are still pregnant and just received the diagnosis — see a different and positive side to this life. Through these photos, we learn about the lives of children with Down syndrome and their families, but without the depressing atmosphere typical of television coverage — and without trying to make other people feel guilty.
Read more:
Meet the boy with Down syndrome who saved a girl from drowning
Finally, after all this time, Down syndrome is finding a foothold in a place largely dominated, until now, by people showing off a sophisticated lifestyle, publishing saccharine "selfies," and broadcasting scenes of their travels and elegantly served coffee. Among all the faces on Instagram, that of a smiling child with Down syndrome is one of the most beautiful.
Parents discovering the beauty of their special needs kids
Amanda Booth is a popular model and actress, with a tanned body, long blonde hair, and features like young Michelle Pfeiffer. Her Instagram account is full of photos reflecting the life of a beautiful, successful woman.
But among the pictures of the fashion world and her luxurious daily life, there are snippets of a perfectly traditional, happy motherhood with a child with Down syndrome. The fact that her son has Down syndrome can only be seen after a closer analysis of Amanda's photos; at first glance, he's just a sweet boy in cool clothes in the arms of an attractive mom. Amanda was unaware of her child's condition while she was pregnant. She had planned a quiet birth at home with her midwife and husband, but what happened was totally different: a hospital visit and pre-term induction. And then the diagnosis.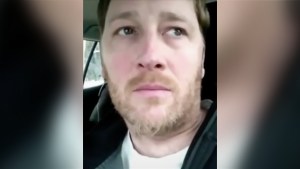 Read more:
Father of son with Down syndrome tells the world what it's really about (VIDEO)
"I was so scared. It was the moment when everything started to go completely wrong with the plan. But now I see that there's so much beauty to discover when you just let go," she wrote on her son's third birthday. "I can't give up, now that I see Micah's determination. I know I must prevail so he can keep trying with the same intensity for the rest of his life. He needs that example," she added a few days later.
Instagram: Inspiration
Instagram is a social platform where sharing motherhood experiences has become a daily ritual, and even a way of life, for many women. Thousands of bloggers work this way.
They usually publish photos of their toddlers, showing off their clothes, furniture, or toys. Accounts full of photos of little feet in stylish sandals and baby bottoms in handmade onesies are most popular. Of course, not every account is a chronicle of shopping at a baby goods store. There are moms writing about child-rearing, Montessori schools, or diets. Many insta-blogs are valuable mines of knowledge and treasures of inspiration for other parents.
It would seem that, despite all the baby-related topics, disability has not been a popular subject — at least not on Instagram, which is mainly centered on lifestyle. But why not? "Instagram is a visual medium, oriented towards communication through aesthetics, and can be a vehicle for showing differences and beauty," says Karolina Królik, a mother of a daughter with Down syndrome. She is an example of someone helped by Instagram (among other elements) to accept the new family situation that came with her child's diagnosis.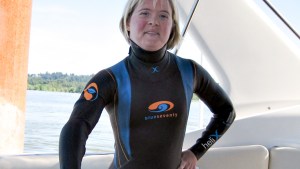 Read more:
First woman with Down syndrome to swim English channel and earn doctorate faces new challenge
"For parents expecting a child with Down syndrome, Instagram accounts on this topic are a great source of encouragement and inspiration. Their authors prove that life with Down syndrome can be normal and full of love and joy. They prove that children with Down syndrome can be a source of pride for their parents, that their everyday life can be enjoyable, and that it is worth sharing their successes." she adds.
Happy moments
Both Karolina and her husband, Bartek, come from a professional environment where contact with the world at large is part of their daily routine. As a famous musician and a celebrity stylist, managing a public image is part of their work. Although adjusting to having a child with Down syndrome has been a challenge, they are not keeping it a secret; this Instagram photo of Bartek Królik with his daughter Jagoda, for example, was wildly popular:
Showing the brighter side of life
It's not unusual to find large families with multiple disabled children among the many Instagram accounts dedicated to parenting children with Down syndrome. In some cases, the parents were aware of the condition during pregnancy; others were surprised after birth (sometimes Down syndrome is not immediately obvious, and the diagnosis is made only after some time).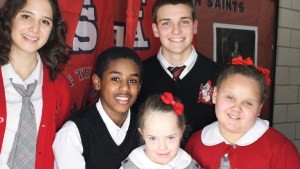 Read more:
Immaculata Classical Academy, where kids with Down syndrome are just kids
The photos often make it irresistible to click the "Follow" button. Instagram's "special needs parents" (to borrow Amanda Booth's term) do not seem to waste their time. They enjoy daily activities, filling each day with beautiful memories. The accounts put the syndrome in an entirely new light. Instead of sadness, suffering, and exclusion, we see normal life.
The kids are smiling and spending time actively. They travel the world, sightsee, play creatively, go wild at sports competitions, wear fashionable clothes, and look cool like other kids.
"Over the years the very difficult truths about this condition were emphasized, which led to the escalation of fear and prejudice. Today, we show that you can enjoy life always and under all circumstances, and that it's worth showing the bright side of life, which in reality is dominant," explains Karolina.
She quickly adds, however, that we cannot forget that social media presents only a slice of the total reality, which can be difficult and dramatic for anyone, not just in the case of raising children with disabilities.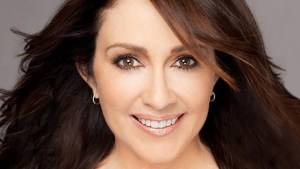 Read more:
Patricia Heaton said what we all thought about CBS's "eliminate Down syndrome" tweet
"Instagram is not the full truth about life. Behind these accounts stands great work on the part of the parents. Let's not forget, that there is also the reality of illnesses and hospitals. The ordinary life of these families, mothers, and children isn't only full of happiness and things that everyone does," concludes Karolina.
Check out these beautiful accounts from some of our favorite bloggers:
Heather Davis of The Lucky Few
Heather has three adopted children, two of them with Down syndrome.
Amanda Booth
Model, actress, and mother of three-year-old Micah. She calls herself a "special needs mom."
Flicks on Fleek
More than 70,000 people follow this account devoted to sweet Felicity, who breaks the mold of childhood model stereotypes.
The Sanchez Six
Jen raises four children. Her third child was born with Down syndrome, and this inspired her to adopt Sophia, a Ukrainian orphan, also with Down syndrome. Today, Sophia is a model and "activist" for people with this condition.
Kelle Hampton of Enjoying the Small Things
The name of this account ("etst") is short for "enjoying the small things." Kelle is the mother of a daughter with Down syndrome. Her book about Nella's birth is a bestseller and helped many other parents accept the difficult diagnosis.
The Upside of Down Syndrome
The account of a family with a child with Down syndrome.
Lisa Eicher of Eiche Rumba
The active lives of children with Down syndrome. Their adventures will inspire many.
This article was originally published in the Polish edition of Aleteia, and has been translated and/or adapted here for English-speaking readers.