The type of marriage you need to achieve healthful effects may surprise you ...
After studying men for almost 80 years as part of the Harvard Study of Adult Development, one of the longest research projects on adult life, scientists have gathered a considerable amount of data on mental and physical health.
The finding? Marriage, although often difficult, brings undeniable health benefits. So if you're on the fence about getting married, consider these points.
Marriage can make you live longer
One of the study's conclusions was that people with stronger social relationships are less likely than isolated people to die prematurely.
Isolation leads people to be less happy, to have worse health, and to live shorter lives. According to the evidence, solitary people died sooner, leading scientists to conclude that "solitude kills" and that its effect is as powerful as cigarettes or alcohol abuse.
However, it's not just "being with someone" that counts, but the quality of that relationship and the level of commitment in it.
The study highlighted warm, close relationships with a sense of belonging as the best safeguard for physical and mental health over the years.
The more commitment, the more health
Another study published in the British Medical Journal a few years ago had also found that living together versus getting married does have a strong impact on health. The more committed the couple is, the better the health benefits. This could explain why married couples live longer, as the Harvard study also found.
Marriage can keep your mind sharp
The study director, Robert Waldinger, a psychiatrist at Massachusetts General Hospital and a professor of psychiatry at the Harvard Medical School, said in his

TED talk that "good relationships don't just protect our bodies, but also our brains

."

And the evidence shows that good relationships don't have to be easy all the time. Some couples may fight and squabble, but what matters is that they feel that they can really count on each other when the going gets tough, so those arguments don't damage their memories.

The researchers also found that marital satisfaction has a protective effect on people's mental health.

Part of the study found that people who had happy marriages and who were in their 80s said that their moods didn't suffer even on the days when they had the most physical pain, while those who had unhappy marriages felt emotional and physical pain.

The studies show that stressful relationships, both short and long term, have a negative impact on mental health, while warm, loving marriages helped the spouses to live longer and happier.
Marriage can keep you young
Our level of happiness in our relationships has a powerful impact on our health and on the aging process.
When the study began, no one was worried about empathy or attachment. But the key to healthy aging, according to the researchers, isn't money or fame, but good relationships. In that context, taking care of marriage is one kind of essential self-care for a good life.
As Harvard psychiatrist George E. Valiant says in his book Aging Well, the factors that predict healthy aging for men are: physical activity, no alcohol abuse, no tobacco use, mature ways of handling life's ups and downs, maintaining a healthy weight, and having a stable marriage. The more factors we have on our side, the more likely we are to enjoy a long and healthy life.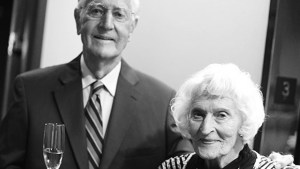 Read more:
Long marriage, beautiful life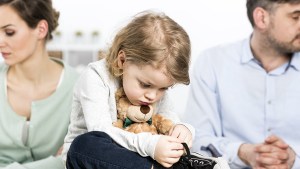 Read more:
Marriage vs. living together: How does it affect your kids?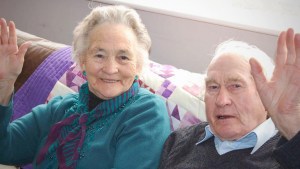 Read more:
Husband and wife die within minutes of each other after 71 years of marriage
This article was originally published in www.mujercatolica.com and reprinted with permission in the Spanish edition of Aleteia. It has been translated and/or adapted here for English speaking readers.