How I learned to view the end of the path as a new and glorious beginning.
My wedding aisle started to feel more like a plank … While dating was fine, the engagement period signaled the marriage would likely be more reflective of a movie on Lifetime than the Hallmark Channel.
While I hoped it would somehow work out, the next six weeks were the longest of my life.
Nearly all the wedding planning was done, I had already submitted my job and apartment notice in preparation for our move, and at 35, I was not getting any younger to have children. Perhaps it would have been easier to ignore my gut until after the wedding, but thinking about the future, breaking my vows, or adding in an innocent baby, made that impossible.
I lost 12 pounds, started swapping work meetings for calls to minimize wedding talk, and survived on frozen pizza bagel bites and water — the only things I could stomach.
I finally admitted to myself that I would rather play the hand of being manless, childless, homeless, and jobless than take marriage vows before God, my family, and friends … It was June 3 …
I was on the gym elliptical reading Sheryl Sandberg's reflection about the unexpected passing of her husband. They shared a life and two young children — more than I had with my fiancé. I began to tear up, realizing how much worse my situation could be — that in comparison, I was almost grateful that all I needed to do was end it. Sandberg wrote that she wanted to "choose life and meaning," and I knew for my own life, I needed to return the ring.
When I saw my fiancé two days later, I ended it.
Yet, even being "older and wiser" … Even with my gut reminding me that there were countless reasons I never pushed for a ring … I doubt I would have had the courage or wisdom to call off the wedding without approaching the premarital counseling wide-eyed instead of starry-eyed, the meetings with my priests, and the heart-wrenching, yet, impeccably-timed Sandberg perspective. God clearly played His hand, too.
Telling people resembled more of a funeral march (although my apprehension was worse than reality). To my amazement, most people offered congratulations for having the courage to make such a decision, and a surprising number confessed they wished they had done the same.
Six weeks later, I needed to return to our engagement resort for a work conference. The four days began with the receptionist seeing me and loudly squealing, "I remember you, you got engaged here!" It plummeted downhill from there, with my room next to "our" room (hundreds of rooms and THAT happens, but I was NOT returning to the desk) and necessary walks past the proposal spot.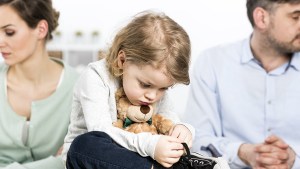 Read more:
Marriage vs. living together: How does it affect your kids?
I had been tear-free until that day; however, I finished the first reception and did not make it back to my room before the tears started flowing. I ugly-cried at God for trapping me.
When I recomposed myself, I scrolled Facebook and the first image to appear said, "God sometimes takes us into troubled waters not to drown us but to cleanse us." I was not trapped. I had a lifeguard who walked on water and was helping me resurface, if I would just listen.
The next three days I had a blast making the resort mine. My daily devotional from Blessed Is She, a couple of days after saying "I don't," was Matthew 5:13-16, reminding me not to hide under a bushel, but let my light shine. It stuck. On day four, I sat at the engagement spot and drafted my "Let Your Light Shine" plan for everything I wanted to achieve in the 60 days before the wedding date. Having "nothing" meant every possibility was open.
Finding the courage to make one difficult decision improved the direction of my entire life — I felt invincible.
That feeling helped me take all the drama, trauma, and money from my sold wedding dress to New York City. Mere weeks after the worst weeks of my life, I had one of the best weeks making my debut at stand-up comedy school (a school my priest told me about – no joke).
Then, returning from NYC, I connected with an old friend who showed me that I deserved better — I no longer felt manless. The following month, on my wedding date, a bridesmaid asked me to be the godmother to her daughter — I was no longer childless. The next month, I moved — I would not be homeless. And one month later, I started a new work adventure — so I would not be jobless. I needed to look down to see Cloud Nine.
It is easy to have faith when feeling good. It is a lot harder to trust when frustrated, angry, or confused, yet that is when I needed to be in the pew the most — and be reminded that there is A plan for my life, even when it does not align to MY plan. I'm learning that plan often makes more sense connecting the dots in reverse.
Not once have I regretted my decision, googled him, or longed to change the past. The break-up presented far more of a personal break-through that led me to my best self. But to get there, I needed to have courage, strength, and faith.
Plus, ending something that was not right gave me the confidence that if I can handle that, I can do anything — including write this piece — the truest labor of love, hate, and vulnerability I have ever known. However, if sharing offers reassurance to one person that it will be okay to end a relationship, or motivates one couple to participate in pre-marital counseling, or encourages a couple to seek counseling, it will be worth it.
In my cancellation note to guests, I quoted Dr. Seuss, saying, "Don't cry because it's over, smile because it happened," and shared that our futures were now on uncrossing paths.
Viewing a break-up as the end of a path can make it feel like that for a long time. If it is viewed as a path for a new and glorious beginning, that is what will emerge and make everything endured worth it.
Also read about the top 10 relationship lessons I learned through the process.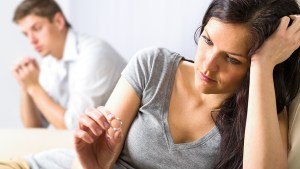 Read more:
A divorce lawyer saved a marriage with these 4 questions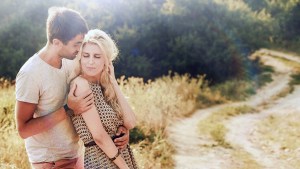 Read more:
7 Pitfalls to avoid when spiritually preparing for your wedding day