These thoughtful ideas show love and respect -- and foster healing.
Loved ones with long-term illnesses are a treasure. Here's how to help them feel loved …
1. Give them the best room in the house
Sometimes the best bedroom in the house is our own. But for older people who have lived for decades in the same place, their room is part of them. When a person has a long-term illness, we have to think about the best conditions for their well-being, as well as that of the whole family.
If your sick loved one can be moved, make sure that:
He is in a well-ventilated room with at least one window that can be opened for a little while every day.
She has enough daylight in the room to be able to follow her "biological clock," sleeping at night and being awake during the day.
The room is kept clean: pick up the trash in the room at least once a day (adult diapers, etc.) and change the sheets frequently (especially if he has a fever). Clean cotton sheets are the best.
She's in a room that helps her feel better. It seems obvious, right? Some sicknesses require silence. For others, it's better to participate in the daily life of the family and be surrounded by other people. Perhaps they shoild spend at least a few hours in the living room or dining room so they can be part of the family conversation and participate in day-to-day life (the news, the comings and goings of the kids and adults).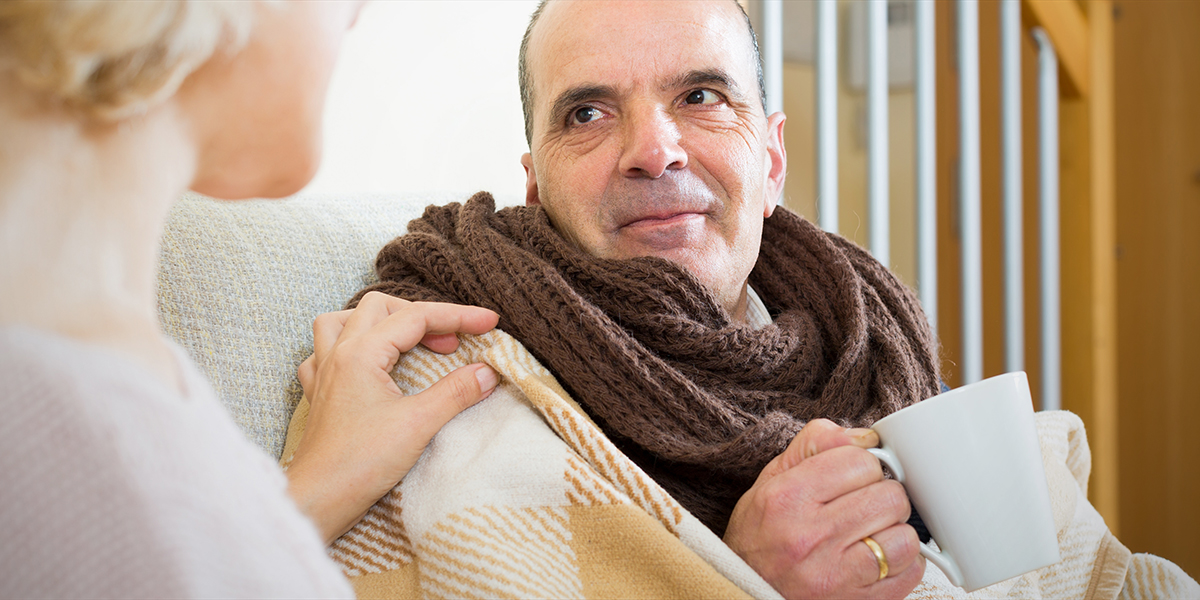 2. Give them tasks they can realistically do
For example, ask them to read the newspaper and keep you up to date, or make a snack for the little ones, or read them a story … according to their state and situation, of course.
3. If they are in a separate room, give them a way to communicate
Baby monitors are a great help, because then we know what they're doing at each moment. A whistle or a bell within their reach could also be a good tool. If they have a cell phone, they can use it to call or send a text.
4. Put someone in charge of the meds
This person needs to know what the sick relative needs to take and at what time. It's a good idea to keep the medicines all in one place and just have one person keeping track of it all.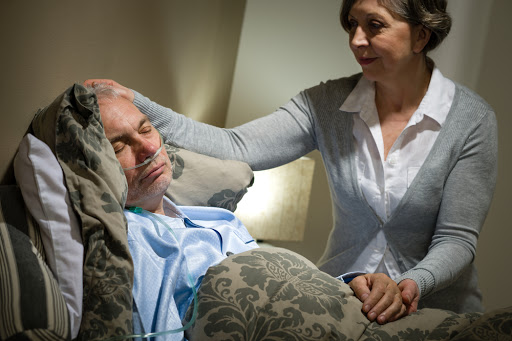 5. Be prudent about visits
A visit can bring joy to someone who's ill, as long as there are limits since talking can be tiring. We have to know how to cut it short, thank the visitors, and say goodbye. We also have to know each case: there are people who help the sick person to get better, but there are others who are too negative or burdensome. The sick person is a "public captive," so we have to be the ones to reduce unhelpful visits.
6. Be super patient
No one wants to be sick. So the patient is probably worried by the situation, especially if he is young and has been in bed for a while. We need to help him make the most of his time with hobbies and activities he didn't necessarily do before (things he can do with his hands, reading a good book, etc.).
7. Make meals interesting
Switch it up. For example, if she has to eat vegetables, choose a wide variety. If there are big dietary restrictions, get creative with the presentation. (Use Instagram or Pinterest for ideas.) Sometimes it's enough just to fold the napkin into an interesting shape. If it's a child, we can serve the food on paper party plates with fun cartoon characters. If it's an adult, offer him a nice linen napkin. Invent little celebrations to break the routine of the week — for example, make it special because it's Sunday.