Created by National Geographic, it details which apparitions are approved and which are still under investigation.
The Blessed Virgin Mary has appeared to countless individuals since the very beginning of Christianity. Many of these visions have been recognized by the Church, while most are only accepted locally or eventually discovered to be not worthy of veneration.
It wasn't until the Council of Trent in the 16th century that a more formal method of approving apparitions was established, which has been further refined during the past century. This has allowed the Church the ability to properly discern which apparitions are supernatural in nature and worthy of belief.
Even if the Church recognizes an apparition as worthy of belief, no Catholic is obligated to believe in any private revelation, such as an apparition. The Church simply says that a person can find spiritual aid from an apparition, if he or she so chooses.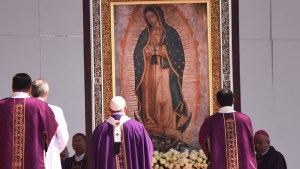 Read more:
The Church is still very careful about Marian apparitions, says Pope Francis
Catholic writer and researcher Michael O'Neill has dedicated his life to compiling all of this information on his website Miracle Hunter, which contains a detailed catalogue of Marian apparitions and other miraculous events throughout history. National Geographic used the information O'Neill compiled to create a single map that contains all of the reported Marian apparitions that have occurred over the past 500 years.
Furthermore, National Geographic created a legend for the map that explains which apparitions are approved by the Vatican. Interestingly, they also highlight the dramatic increase in reported apparitions that occurred during the past 60 years. This reached an apex near the end of the 20th century, likely due to all the various "prophecies" about the end of the millennium.
The map is a useful guide for those interested in learning about the various locations of Marian apparitions and seeing how the Virgin Mary has appeared all over the world.
Read more:
These apparitions were officially declared "fake"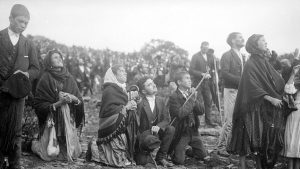 Read more:
These apparitions were officially approved by the Holy See as "worthy of belief"