Find the perfect gift for a lady you love.
Finding the right gift for the wonderful women in your life can be tricky, but we're here to help with a list of ideas that are sure to delight her!
Accessorize with faith
These rosary bracelets are not only genuinely beautiful jewelry, but also make it easy for her to pray throughout the day.
Even staying home feels glamorous with these pretty saint-themed bandanas and headbands.
She can wear her faith on her sleeve with these modern, comfortable saint-themed shirts or sweatshirts (and a few more Catholic apparel options here!).
Keep a heavenly friend close to mind with these darling saint charms for her keychain.
These delicate enamel pins are a sweet reminder of her faith.
Who doesn't love a cozy pair of socks? Even better if they help you feel the presence of your heavenly patrons, thanks to the fun goods at Sock Religious.
If she's behind the wheel a lot of the time, a steering wheel rosary will help her make the best use of that driving time!
House and home
Every morning is off to a faithful and wonderful start with these cute Catholic mugs.
You won't find prettier, nicer-smelling candles than the ones at Honeybird Handicrafts (handmade by a Catholic mom!). Other options include these saint-themed or sacrament-themed candles.
If she loves to cook, a festive and bright apron could be a welcome gift to keep her clothes tidy while she's hard at work (and she can match her kiddo with one of these sets!).
A tea towel is handy to have around, and an easy way to dress up any kitchen. There are lots of cute Catholic ones on Etsy, and we especially like this one featuring the liturgical calendar, these modern saint-themed ones, and these bleach-dyed beauties.
Anyone who appreciates pretty linens and a well-set table will fall in love with the beautiful offerings at Lovely Lady Linens.
If she's a fan of handwritten snail mail, don't miss these stunning greeting cards or pretty sets of postcards.
Keep her hands comfortable with these Catholic-themed cozies for tea, coffee, beer, or ice cream!
These color-changing cups are as appealing and fun to use as they are practical.
The lady who loves to host will get endless use out of this elegant, Marian-themed charcuterie board.
She can make a physical space for prayer anywhere she goes with these beautiful home altars.
Self-care and snacks
Encourage her to take time for rest and relaxation with sugar scrubs and other indulgent bath products made at a Benedictine monastery.
You can never have too much soap, and these delicious-smelling options elevate even a simple shower to a more luxurious experience.
These chocolates and caramels made by contemplative nuns are the best she'll ever try, we promise!
Treat her to delicious coffee for a good cause through the Guadalupe Roastery.
Coffee and tea lovers will love the offerings from Mystic Monk (and support a great monastery at the same time!).
Ladies who like to craft will appreciate these embroidery kits and patterns.
Books to nourish the soul
A copy of Theology of Home or its second installment Theology of Home: The Spiritual Art of Homemaking is sure to be a treasured gift. It's pretty enough for a coffee table display, but substantive enough that she will turn to it again and again for encouragement in her vocation (and here's our review!).
Hand Lettering for Faith, which helps women meditate on Scripture while creating 40 pieces of handmade art, will help her grow closer to Our Lord through Sacred Scripture while tapping into her creative side.
A Catholic Journaling Bible or Every Sacred Sunday, a prayer journal based on the weekly Mass readings, will help her learn and study Scripture.
And every reader knows you can never have too many bookmarks, and these watercolor ones are worth stocking up on.
Journals and planners
Everyone needs a calendar, so elevate hers to a work of art with the stunning goods from Rose Harrington Shop.
The Theology of Home planner channels the beauty of the books, and helps bring order and organization to daily life.
This Catholic activity planner is customizable and helps you keep track of upcoming liturgical feasts and important days.
Make any planner faith-filled with these lovely Catholic planner stickers.
If she's engaged or newly married, this spiritual journal for the bride-to-be will prepare her heart and soul for the beautiful journey of marriage.
Any lady looking to deepen her prayer life would appreciate this prayer book and journal, Prompt Me to Pray: A Practical Plan for More Consistent Prayer from the Heart.
You can find Adoration journal pages (and cute stickers and prints for stocking stuffers!).
And one bonus suggestion, for the woman who has everything … A subscription to Formed gives access to hundreds of books, movies, articles, TV shows, podcasts, and other Catholic media. A great way to grow in faith!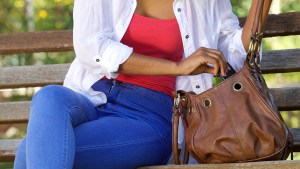 Read more:
12 Things every Catholic woman should have in her purse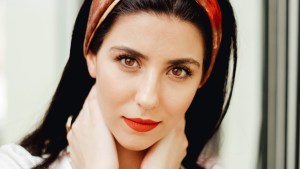 Read more:
4 Famous designers share what makes a woman elegant