The Petrine Cross, an inverted Latin Cross, has traditionally been used as a Christian symbol.
Some might be surprised, perhaps even scandalized, to find an inverted cross in a church. Movie franchises and TV shows have featured the Cross of Saint Peter —an inverted Latin Cross— as a symbol representing either Satan or the Antichrist. Because of this, it has been popularly —and mistakenly— considered a symbol of evil. But that is far from being the case.
The Cross of Saint Peter —also known as the Petrine Cross— has traditionally been used as a Christian symbol, associated with the martyrdom of the apostle Peter. Christian tradition claims Peter was crucified in Rome. The early church fathers are unanimous in claiming that Peter in fact died in Rome, by crucifixion, during the persecution of Nero in AD 64. The earliest reference to his execution is found in a Clement of Rome's Letter to the Corinthians, dated around the year 90. The letter reads as follows:
Let us take the noble examples of our own generation. Through jealousy and envy the greatest and most just pillars of the Church were persecuted, and came even unto death… Peter, through unjust envy, endured not one or two but many labours, and at last, having delivered his testimony, departed unto the place of glory due to him.
Even if he clearly states Peter was executed, Clement does not say where or how. The tradition stating Peter was executed begins with John's Gospel. In chapter 21, we read Jesus telling Peter:
I assure you: When you were young, you would tie your belt and walk wherever you wanted.  But when you grow older, you will stretch out your hands and someone else will tie you and carry you where you don't want to go
It is likely this text was written after Peter's death, as immediately afterwards the author adds "He said this to signify by what kind of death he would glorify God," in what seems to be a clear reference to martyrdom.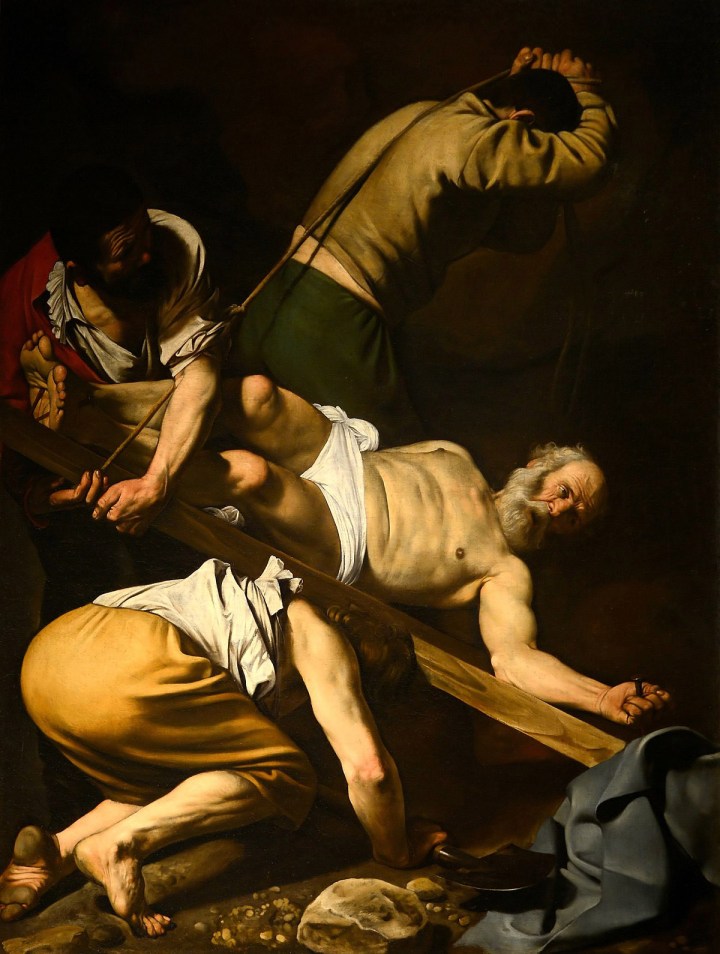 In his much later Ecclesiastical History, Eusebius claims all apostles were martyred, but John.It is only in some apocryphal texts —namely, the Martyrdom of Peter— where we find the story asserting that, when sentenced to death, Peter demanded that his cross be upside down, arguing he felt unworthy of being crucified like Jesus. Following the example of the apostle, Christians have used this cross as a symbol of humility.The Papacy has also often used the Petrine Cross as its symbol, the pope being Peter's successor as Bishop of Rome, and the first Patriarch of Antioch. It is no wonder then inverted Latin crosses are commonly found in some churches, mostly Catholic ones.
We have but fragments of the Martyrdom of Peter. These are found as being part of an apocryphal compendium, the Acts of Peter, although the martyrdom might have been a late addition to the text. In any case, both texts were written during the second century. In fact, most apocryphal books attributed to Peter date from more or less the same time — namely, the Acts of Peter, the Gospel of Peter, the Preaching of Peter, the Apocalypse of Peter, and even a Judgment of Peter. But even if it can be reasonably concluded that Peter was in fact crucified in Rome, his crucifixion upside down is weakly attested to in only that single ancient source (the Martyrdom), probably much less reliable than Clement, Eusebius, Tertullian, and other Early Fathers.
Make sure to visit the slideshow below to discover 12 different kinds of crosses and their meanings.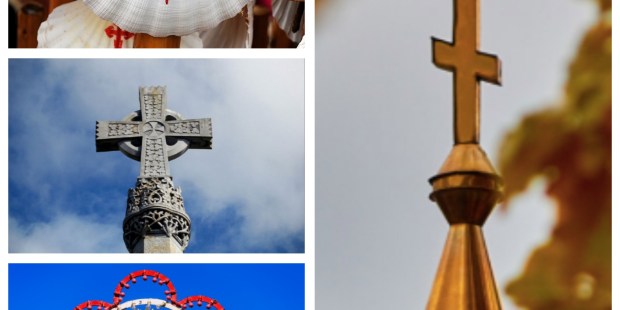 Launch the slideshow