Ornate, jewel-encrusted headgear is a thing of the past.
The last pope to wear a papal tiara was St. Paul VI. This piece of historic regalia is now in the National Shrine of the Immaculate Conception, in Washington, DC. In keeping with his austere style, the decorative effect is more like barbed wire than the diamond-studded diadems of the past. In complete contrast is the triple crown on an altarpiece by Guercino. This is one of the most detailed views ever painted, especially as the tiara hangs at eye level in the National Gallery, London.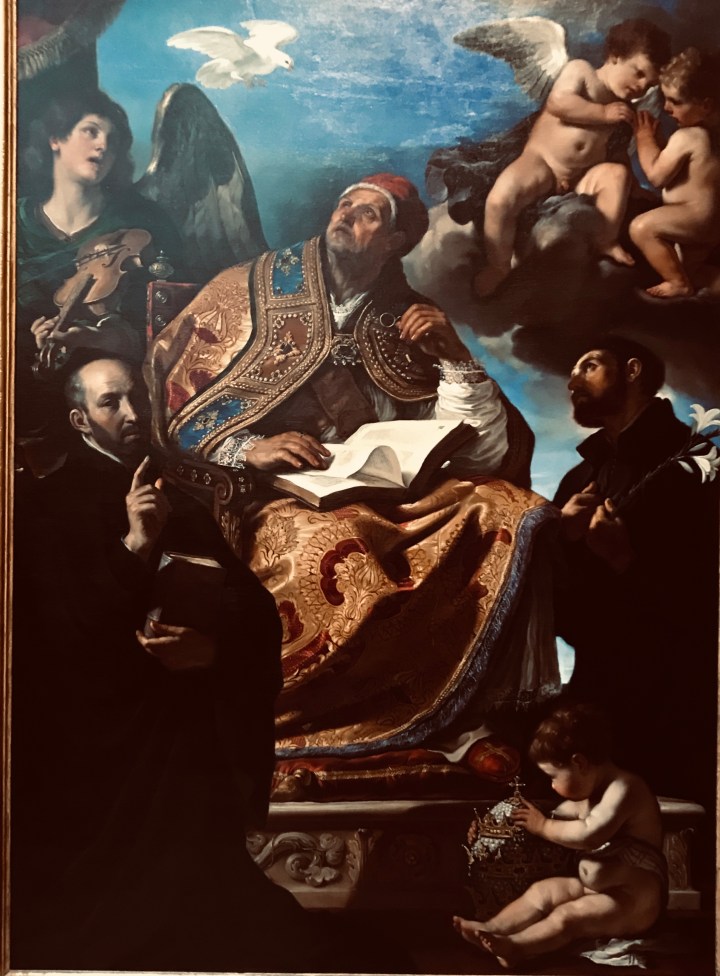 Photos by L. de Guise Courtesy of National Gallery, London
The only elements that Guercino's tiara has in common with the one used in 1963 is having three crowns and a cross at the top. In his painting there is an unusual distraction. The sight of a cherub engrossed by the tiara is more eye-catching than the main theme of the painting, which is the 1622 canonization of the two great Jesuit saints, Ignatius Loyola and Francis Xavier. Although Pope Gregory XV was responsible for this, the pontiff in the painting is Pope St. Gregory the Great, who lived a thousand years earlier. In his time there were neither papal tiaras nor cherubs. Like his distant successor, Paul VI, St. Gregory appears to be way ahead of his time in rejecting what was once the most distinctive symbol of the papacy.
The virtual Museum of the Cross
The Museum of the Cross, the first institution dedicated to the diversity of the most powerful and far-reaching symbol in history. After 10 years of preparation, the museum was almost ready to open; then came COVID-19. In the meantime, the virtual museum has started an Instagram account to engage with Aleteia readers and the stories of their own crucifixes: @crossXmuseum