Traverse the uncertain months ahead with the support of these examples of faith, hope, and perseverance.
The start of a new year brings a mix of excitement and anxiety for what is to come. As we face 2022 with COVID still very much in our lives, there seems to be a lot more uncertainty, fatigue, and stress in the air.
To help you and your families face the year armed with some hardcore spiritual support, here's a selection of go-to saints to lean on for whatever hardships may lie ahead…
To deal with financial woes — St. Matthew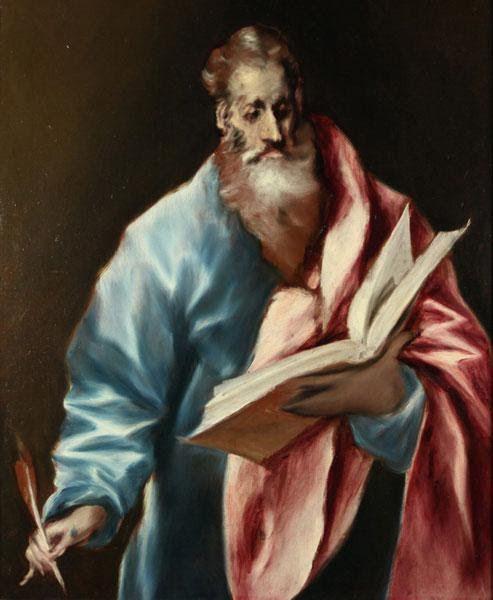 El Greco- Public domain
For job loss and economic stability, look to St. Matthew, the tax collector who became one of the 12 Apostles and wrote one of the four Gospels. He took a leap of faith to follow Jesus, and it is this same faith that we need to hold on to see us through tough times.
To strengthen mental health — St. Oscar Romero
Aleteia
For those facing stress or mental exhaustion, there are a number of saints to draw from, but the Salvadoran prelate St. Oscar Romero seems particularly pertinent for this COVID era.
The archbishop actually visited a psychiatrist in 1966 suffering from exhaustion. He was diagnosed with obsessive-compulsive personality disorder, something his fellow priests referred to as scrupulosity, a spiritual equivalent to OCD.
His exhaustion is something many people can relate to, and the call for us to scrupulously follow strict hygiene measures, which have become obsessive for some, is something that makes the much-admired saint a wonderful intercessor.
To give your kids a boost — St. Carlo Acutis
Our children have really borne the brunt of COVID, with family life, social life, and schooling being turned upside down. (And that's not to mention the anxiety many have felt for their aging relatives.)
Yet the popular young saint Blessed Carlo Acutis is a shining example for all youngsters today. The relatable teen used his impressive IT skills to document Eucharistic miracles in his final months. His efforts were a testament to his faith, and a reminder that technology can be a force for good for our screen-loving kids.
To fight COVID — St. Casimir
If you or a loved one contracts the virus, invoke St. Casimir, the patron saint of plagues, for a little physical and spiritual remedy.
The 15th-century prince of the Kingdom of Poland spent much of his life devoted to the sick and eventually died at the age of 25 from tuberculosis, a respiratory illness that was linked to the plague at that time.
To re-connect with friends and family — St. Joseph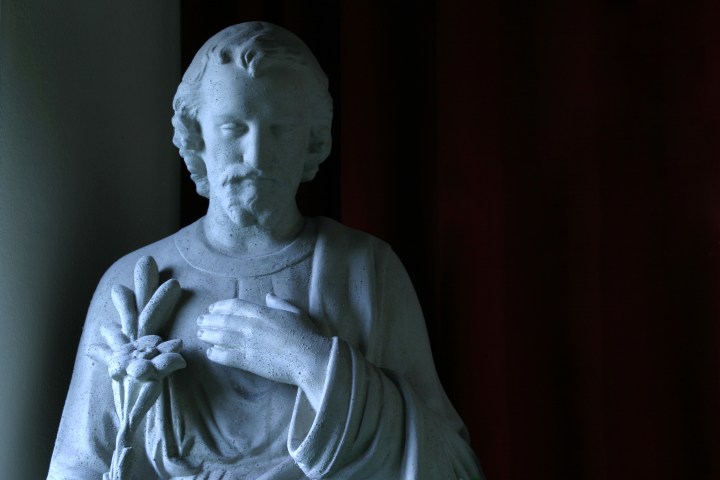 Madeleine Openshaw ! Shutterstock
One of the legacies of a long-lasting pandemic is that many people have become more insular and feel disconnected from friends and family. So it's time to call on one of our most powerful intercessors, who represents all that is beautiful about family life — Jesus' earthly father, St. Joseph.
In fact we're cheating a little here. After all, St. Joseph is someone you can call on for a myriad of reasons and a saint we can embrace throughout our lives.
Of course, these are just a handful of incredible saints out of thousands in the Church's history. There is no limit to the saints you can call on. And don't forget to take the Aleteia quiz to discover who should be your saint for 2022!