The Hieronymite monks remain committed to their traditions of austerity, intellectual inquiry, and contemplation, carrying forward the legacy of St. Jerome.
The Hieronymite Order, also known as the Order of Saint Jerome, is a Catholic monastic order founded in the 14th century. It traces its origins (or, at the very least, it finds its charismatic inspiration) in the influential figure of Saint Jerome, the early Christian theologian and scholar mostly known for his translation of the Bible into Latin – the Vulgata.
Hieronymite comes from the Greek for Jerome, Ierónymos. His name means "he with the sacred name."
Like many other contemplative orders, the Hieronymites follow the Rule of Saint Augustine.
The first officially Hieronymite monastery was established near Toledo (in Spain), but the order developed from a rather spontaneous interest of a few eremitical communities in both Spain and Portugal imitating the life of Jerome – a semi-eremitical life devoted to contemplation and study. This way of life soon became widespread in Spain. Two of these hermits, Pedro Fernández y Pecha and Fernando Yáñez y de Figueroa, decided it would be more advantageous to live a more regular way of life in a community, under an authorized monastic rule.
Under their leadership, the Monastery of Saint Bartholomew was then founded in Lupiana, with Fernández y Pecha acting as the first prior. Immediately afterwards, in 1373, Pope Gregory XI issued a papal bull recognizing them as a religious order, and by 1415 there were already 25 Hieronymite monasteries in Spain. The Order quickly gained prominence in the Catholic world and attracted numerous members across the Iberian Peninsula.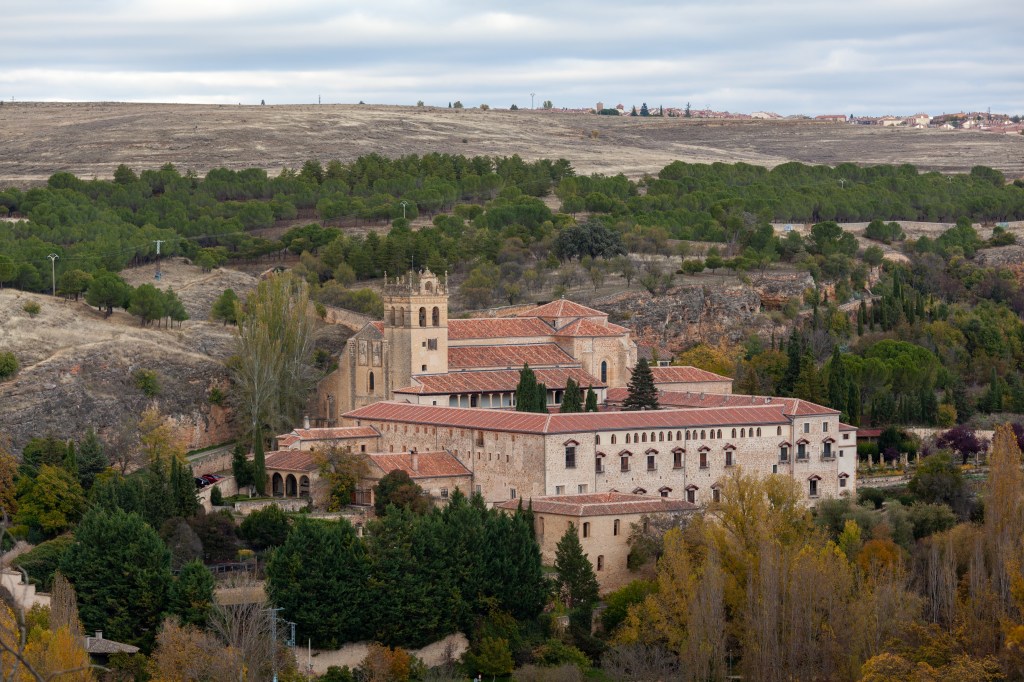 During the 15th and 16th centuries, the Hieronymite Order experienced a period of expansion and reform, receiving patronage from the kings of Spain and Portugal, who supported its monasteries so that the order could contribute to the intellectual and cultural life of the time through its commitment to scholarship. Its members engaged in scriptural studies, theological research, and the preservation of ancient texts.The order's libraries became renowned repositories of knowledge, and many Hieronymite monks were scholars, theologians, and writers in their own right.
However, like many religious orders, the Hieronymites faced challenges during the Reformation and subsequent periods of religious turmoil. The order experienced a decline in membership and suffered from the suppression of monasteries in various countries. Despite these challenges, the Hieronymites managed to survive and adapt to changing times, continuing their mission of prayer, contemplation, and scholarly pursuits – even if they had to turn to baking and selling sweet custard tarts to support themselves in times of hardship.
In the present day, the Hieronymite Order still exists, albeit with a rather small number of members – 26 convents and only one masculine monastery remain active today. All in all, their monasteries continue to be places of retreat, prayer, and study. The Hieronymites remain committed to their traditions of austerity, intellectual inquiry, and contemplation, carrying forward the legacy of Saint Jerome.