'God's Country Song' tells the story of a country singer putting aside his own dreams in order to be a better father, with 15 original songs written for the character.
A new faith-based movie is putting the focus on fatherhood. Released September 19, God's Country Song is a fictional drama that follows a young country singer who's racing to become a star and grappling with his own alcoholism, while trying to figure out how to be a dad. The film is already available to stream on PureFlix. 
The plot follows fictional singer Noah Bryan, played by Nashville Star contestant Justin Gaston, who is a rising star in country music. Despite his alcoholic tendencies that get him into bar fights and other troubles, his career is headed just where he wants it to be, until he is surprised by a request for a paternity test. 
Bryan finds out that a one-night stand had led to a son he had never met, but now that the boy's mother has passed away, the singer needs to step up to become the father the boy deserves. With support from his manager and parents, Bryan embarks upon the tumultuous road of parenthood, all the while juggling his career and battling the bottle. 
While the movie is not explicitly religious, there are many moments in which it turns to the Gospel to guide Bryan.
In one scene, Bryan goes to church, where he is touched by the preacher's explanation of the sacrifice of Christ, realizing that he must make his own sacrifices to be a good father. This message is further driven home when his mother reveals that his own father gave up his dream of bull riding to raise Noah. 
While the story is a work of fiction and Noah Bryant is not a real singer/songwriter, the film features 15 original songs written for the character. Justin Gaston actually performed each of the songs himself, portions of which can be heard in the preview, featured above. While it is a family friendly movie, there are a few violent scenes in bars, which has led Dove.org to rate the movie appropriate for children 12 and up. 
God's Country Song is currently streaming on PureFlix. The film can be watched for free, if viewers sign up for a 7-day free trial of the streaming service. Click here to learn more and watch God's Country Song today.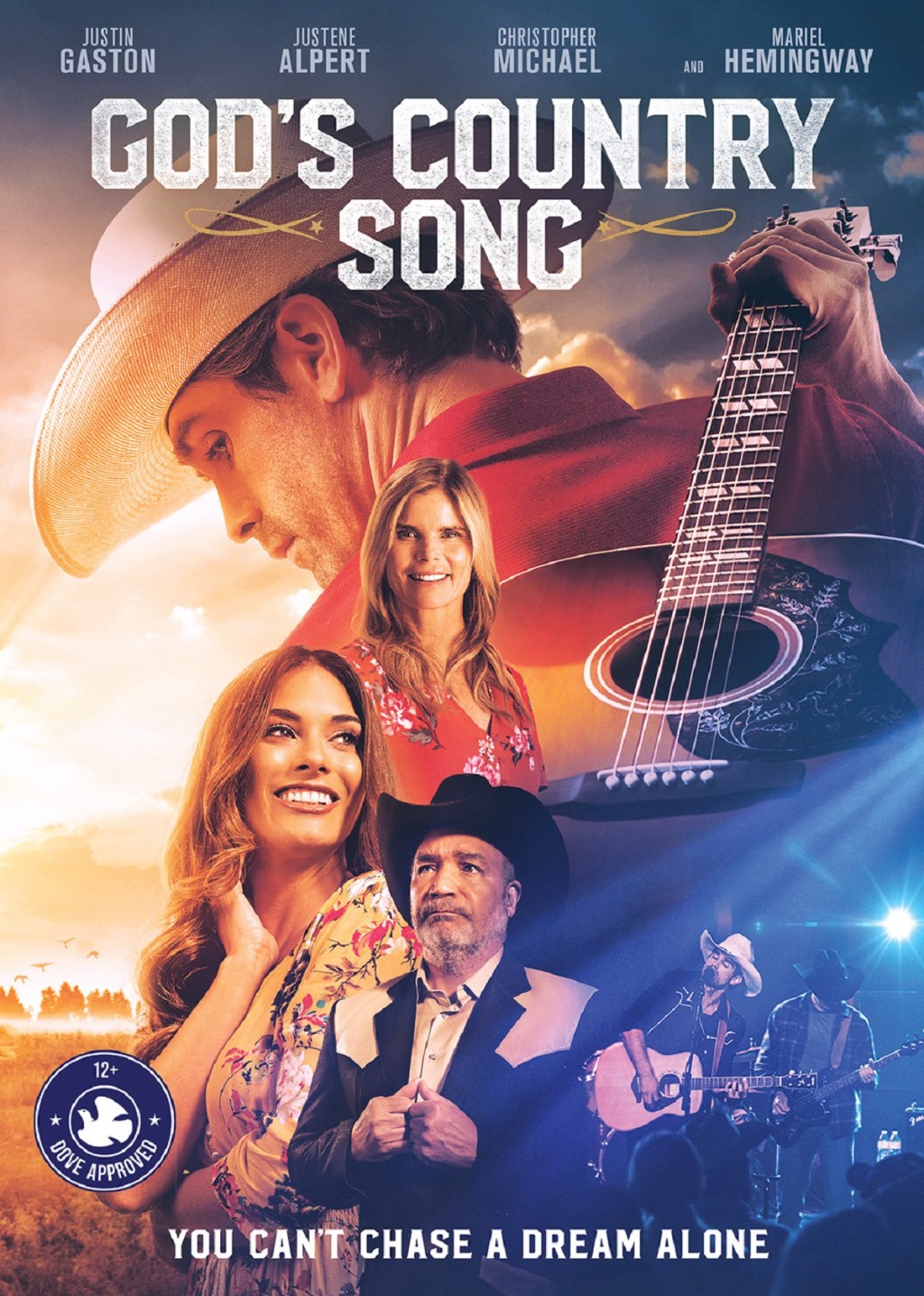 Mill Creek Entertainment | Provided