A talented Catholic artist put his artwork on face masks, depicting important figures of our faith.
Masks are now an outfit staple when we go out, but they're not always the most beautiful to look at. Various companies and artisans are using the opportunity to come up with masks that are more fashionable — including a talented Catholic artist had the great idea of putting his artwork on masks. 
Thanks to this initiative, all of us can add a little more beauty to our protective measures.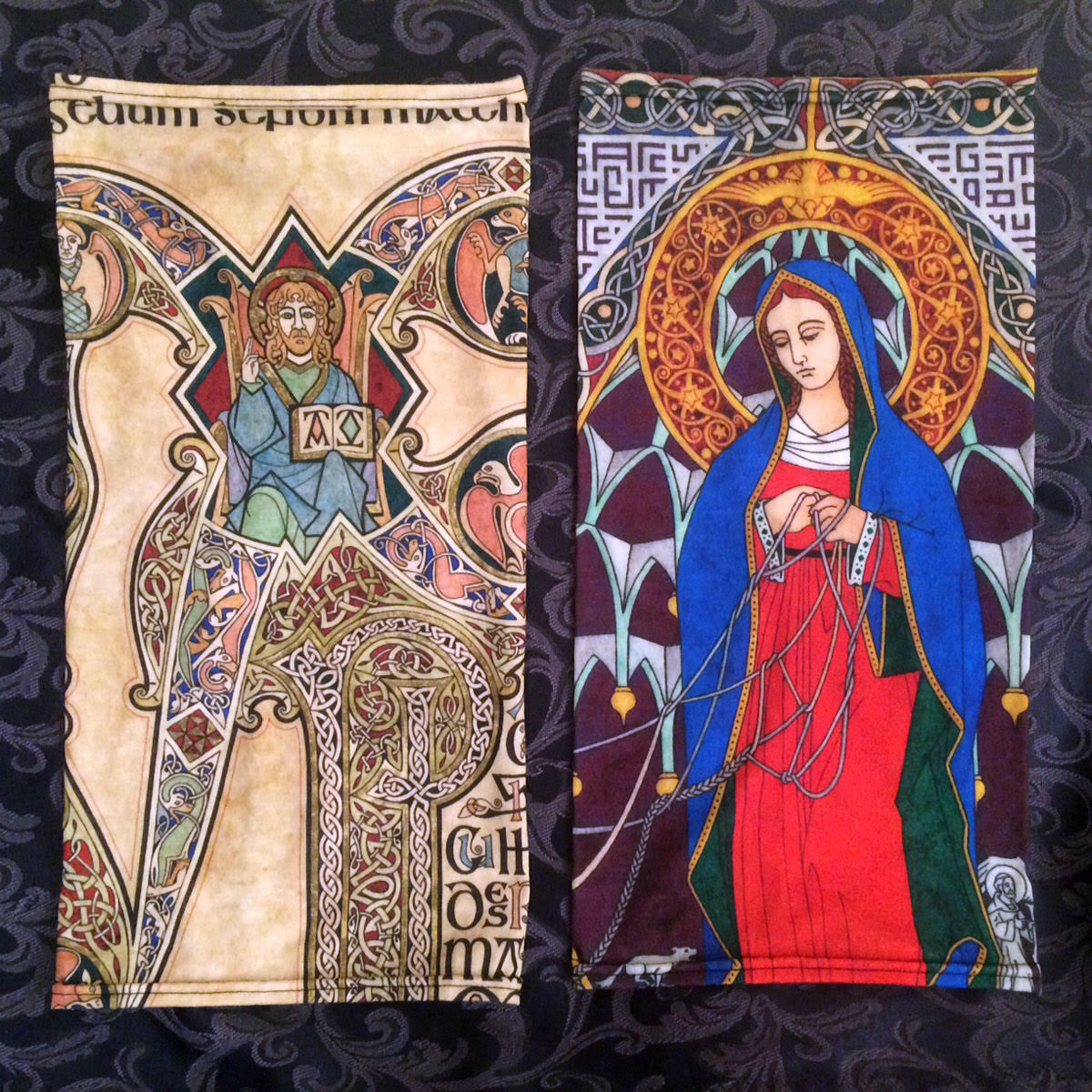 Daniel Mitsui is a 39-year-old artist, Catholic husband, and father. His art is inspired by panel paintings, illustrated manuscripts, and tapestries of medieval art. "Art without tradition is pretty, but without deeper meaning," he said during a 2015 lecture at Franciscan University of Steubenville, Ohio (quoted by the student paper, The Troubadour). He continued,
Tradition—art—has a content that comes down to us from the beginning of the Church. It doesn't belong to us. It's not about self-expression, but the history and tradition.
That's why he relies on tradition, and on Gothic art in particular. In an article he wrote for Aleteia, he says:
I believe that the art called Gothic is fully traditional, the last art that did not predicate its originality on a rejection of the past. It is a summary of the iconography of the preceding ages, put into order and expressed more clearly than ever before—the visual equivalent of a high medieval encyclopedia. This is why I make it the basis of my own artwork.
On his website, he says he usually avoids putting his artwork on clothing. But he made an exception for masks.
The idea came from his 11-year-old son, who saw a masked man delivering the family's groceries. The boy asked his father if he would make face masks with his art on them.
The masks are available for sale in adult or child sizes. Customers can currently choose among five masks, representative of the diversity of the artist's pictorial techniques. They include:
The Adoration of the Magi
The Miraculous Mass of Saint Gregory
The Great Battle in Heaven of Saint Michael against the Dragon and his Angels (in a Japanese style)
Christ in Majesty (in a Celtic style)
The Virgin Mary
All depict beautiful images of important figures in the Catholic faith. His masks can inspire all those we come across—or at least, give them something beautiful to see.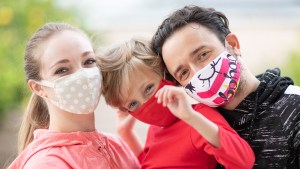 Read more:
Catholic companies dedicated to making and selling face masks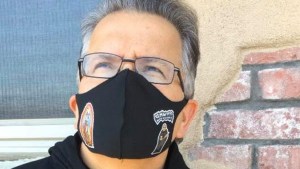 Read more:
Non-profit sells Catholic-themed face masks to fight coronavirus, support youth programs