We are in a spiritual battle for our soul and need to "put on the armor of God."
Need an idea for Lenten almsgiving?
Help us spread faith on the internet. Would you consider donating just $10, so we can continue creating free, uplifting content?
Make a Lenten donation here
St. Paul wrote in his letter to the Ephesians, "Our struggle is not with flesh and blood but with the principalities, with the powers, with the world rulers of this present darkness, with the evil spirits in the heavens" (Ephesians 6:12).
It is a real spiritual war, and the devil greatly desires to lead us away from God, to follow him instead to our eternal ruin.
Here is a list of 7 powerful weapons for spiritual combat that the Church encourages us to use.
Confession of sins– Confession of sins is the primary way we have to put an end to our life of sin and start out on a new path. It is no coincidence that the devil relentlessly tried to scare St. John Vianney away from hearing the confessions of hardened sinners.
Receiving Holy Communion – The sacrament of the Holy Eucharist is even more powerful in driving away the influence of the devil. This makes perfect sense, as the Holy Eucharist is the real presence of Jesus Christ, and demons have absolutely zero power in front of God himself.
Entrust yourself to the Virgin Mary – According to Italian exorcist Fr. Sante Babolin, "while I was insistently invoking the Most Holy Virgin Mary, the devil answered me: 'I can't stand That One (Mary) any more and neither can I stand you any more.'"
Turn to St. Joseph– Fr. Donald Calloway affirms this connection by showing how St. Joseph played a pivotal role in the life of Bl. Bartolo Longo, a former Satanic priest. Calloway writes in an article for FOCUS that, "He was also very devoted to St. Joseph, prayed to him every day, and was particularly fond of his title 'Terror of Demons.' Bartolo had such a great love for St. Joseph that he told everyone to go to Joseph in their fight against temptations of any kind."
Wear the Brown Scapular with devotion – According to a story, "One day his Scapular fell off. As he replaced it, the devil howled, 'Take off the habit which snatches so many souls from us!' Then and there Francis made the devil admit that there are three things which the demons are most afraid of: the Holy Name of Jesus, the Holy Name of Mary, and the Holy Scapular of Carmel."
Establish a daily habit of prayer – Satan loves disorder and will do whatever he can to disrupt our prayer life. This is why it is vital to establish a routine of prayer where one does not only pray when they remember, but also at set times and durations. In this way we show to God our priorities and push Satan out of our lives.
Remain humble – The remedies have been known for two thousand years: "… humility, faith, prayer (the Rosary), frequenting the Sacraments (Mass, the sacrament of reconciliation), living a Christian life in conformity with the Gospel, doing works of charity and forgiving our enemies."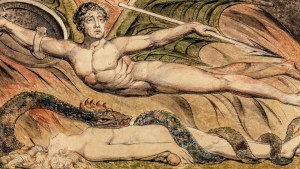 Read more:
3 Prayers of an exorcist that can drive out evil